Taken on the morning of our trip to Klondike Bluffs, Domo hangs out in our host's kitchen.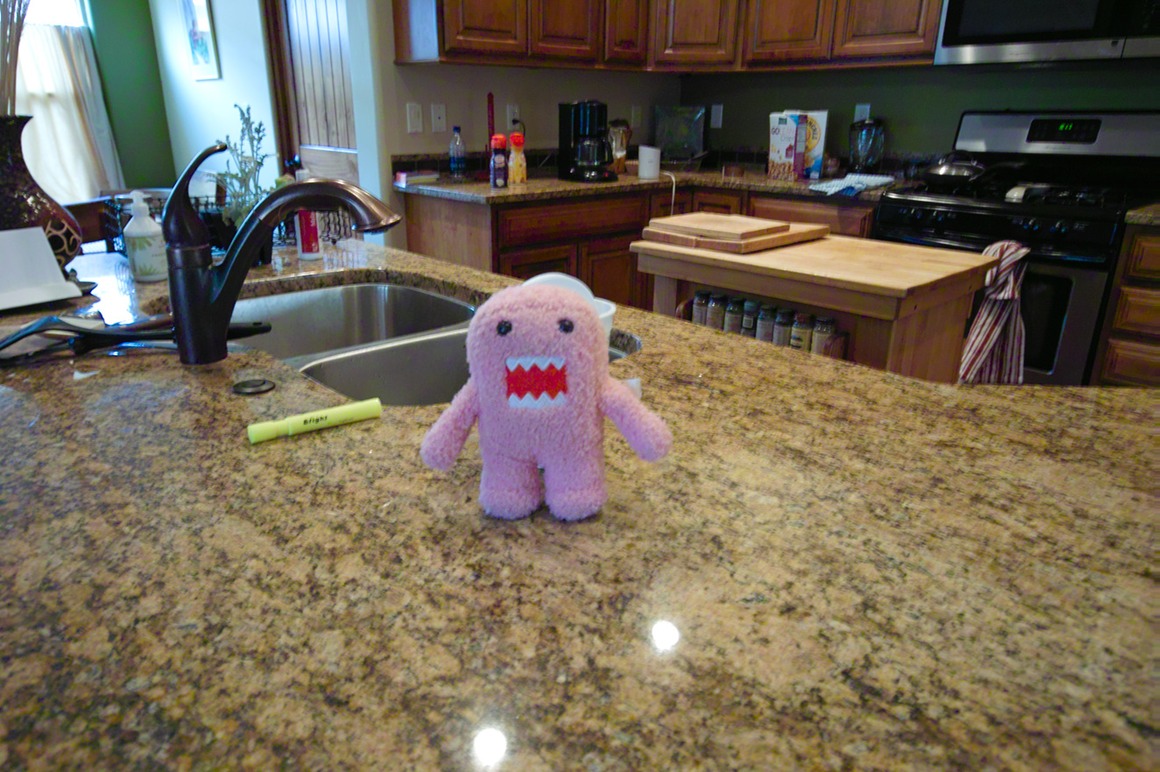 Domo by the front door.
Domo chillin' outside. He seems to be happiest in shrubbery…
Domo on one exceptionally dirty Jeep. He looks exactly like a car sponge here!
Getting ready for the morning trip!
Domo by Tower Arch (he needed help standing).
Domo at Eye of the Whale arch.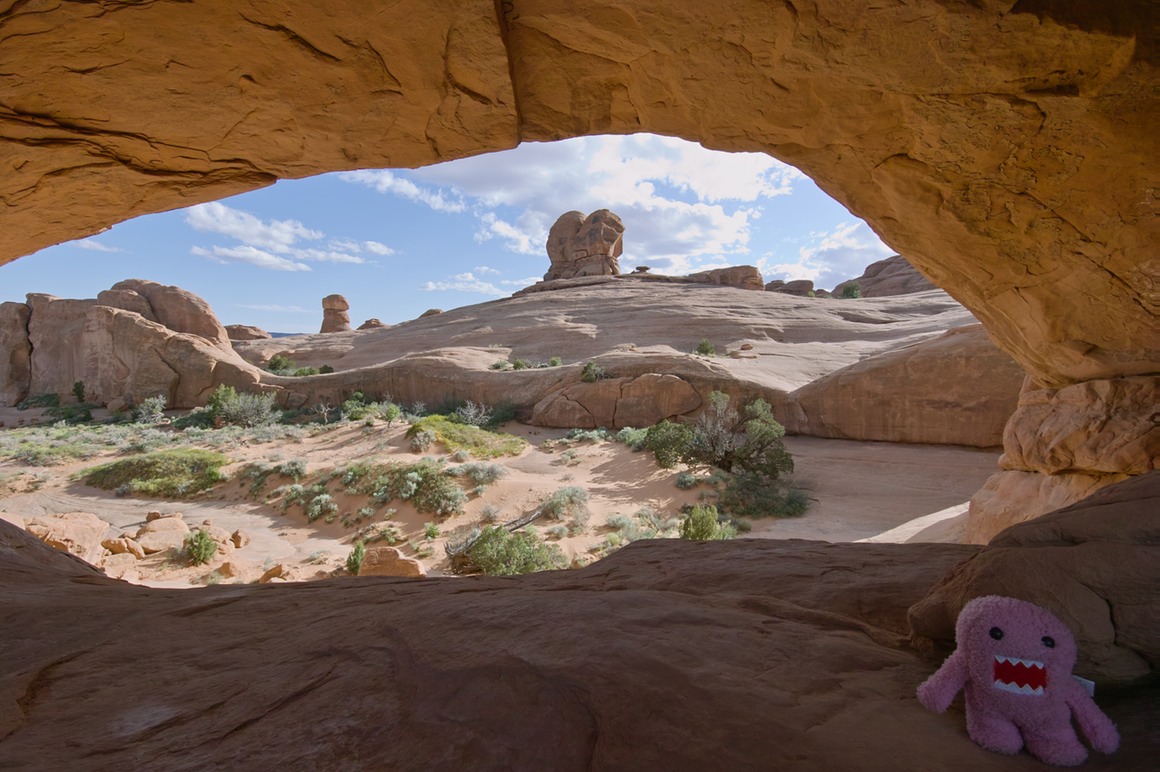 And Domo at the Arches entrance sign. He had an outstanding trip, but really could use a bath!