On Tuesday morning, Rick and I got up and started packing the gear to head out. We knew that we needed to visit a car wash to get the Jeep clean, both inside and out. We worked on that for a while, got it in good shape, and then headed back to say goodbye to our hosts. We threw the gear into the Jeep and drove north out of Moab. But we had a plan: there were a couple stops along the way where we could shoot petroglyphs and pictographs. And that's what we did. Our first stop was off of Route 70, at a small town called Thompson Springs. Going through the town, we found the rock art with no problems. There's several groups of art in this area, some date from the Archaic period (7000 BC), some from the Barrier Canyon period (2000 BC), some from the Freemont tribe (600-1200 AD) and some from the Ute tribe (1300 AD). Very easy to get to, and some of it is in good shape.
Petroglyphs are etched drawings, pictographs are painted on (I have a 50% chance of being right). These are some really cool petroglyphs.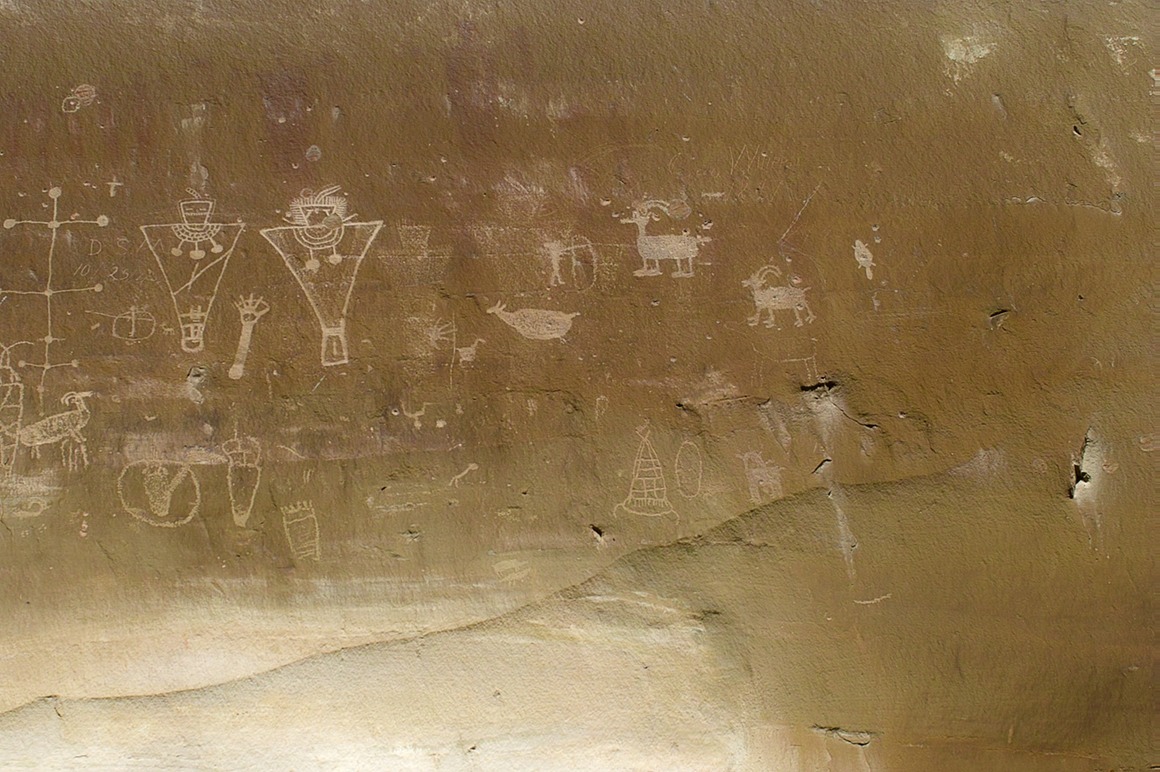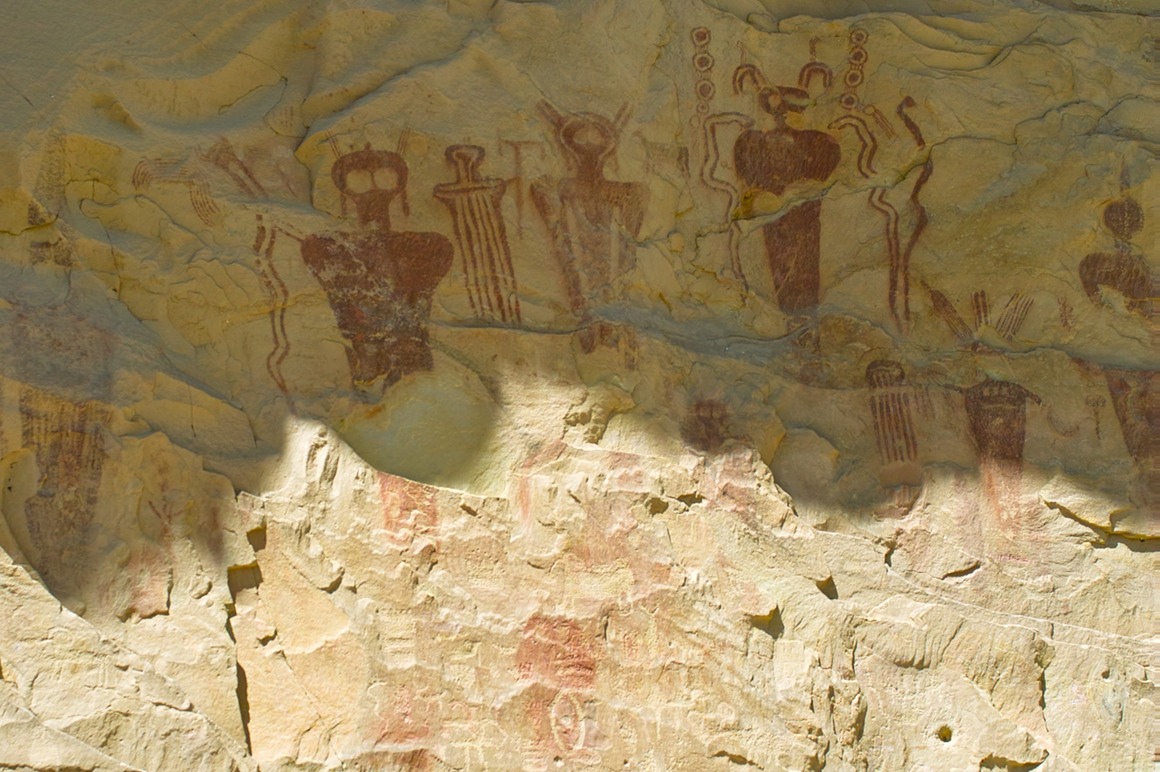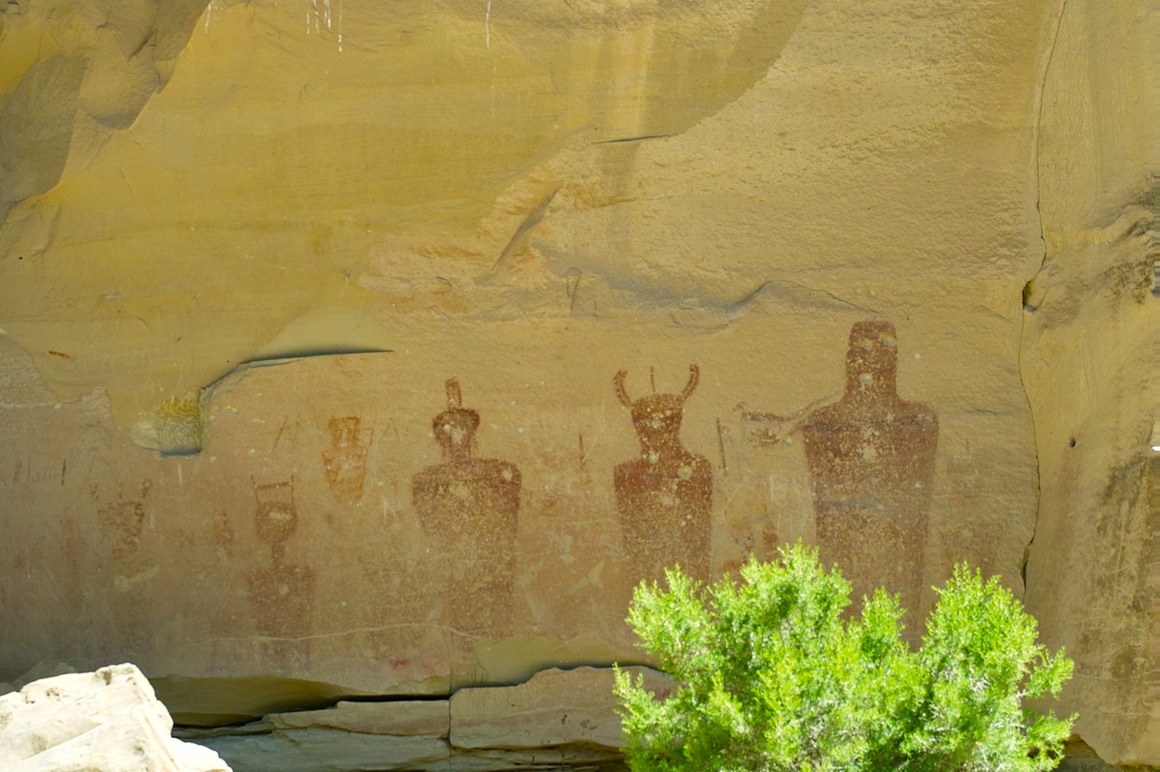 Artwork from the early Archaic period overlaid with artwork from the late Moronic period.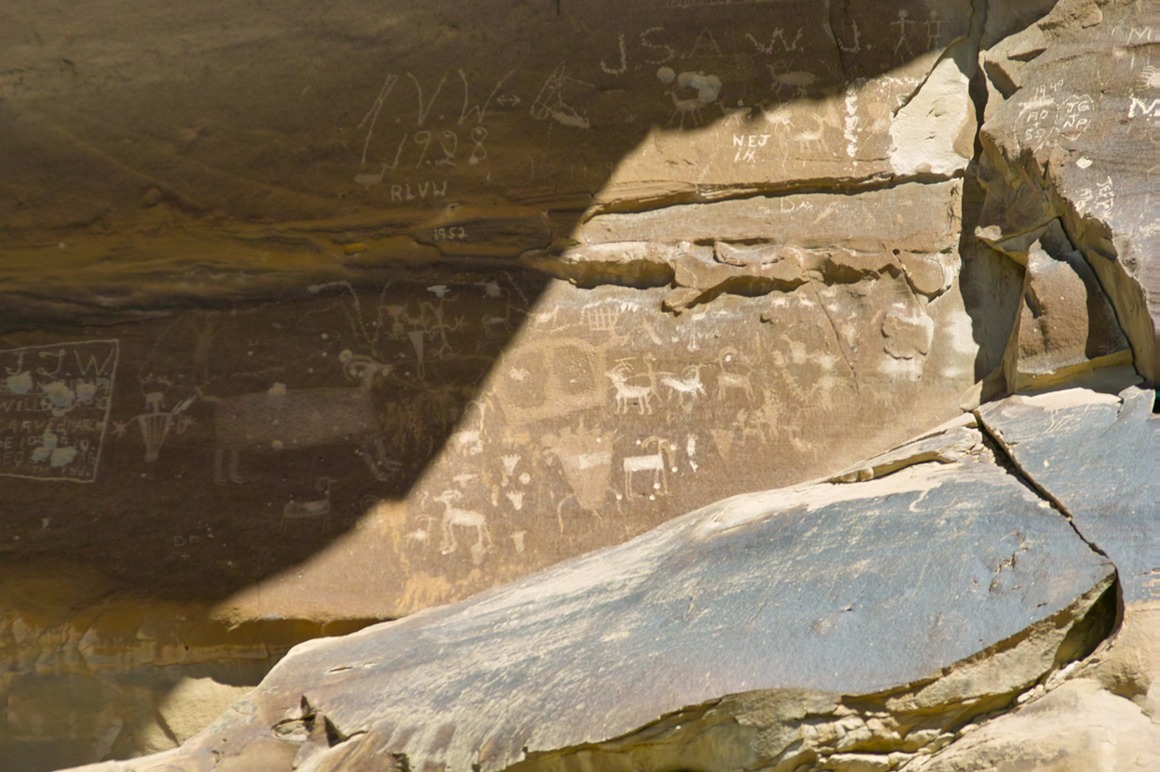 Earliest painting of bad hair day.
These are cool: see the painted figure next to the etched figures.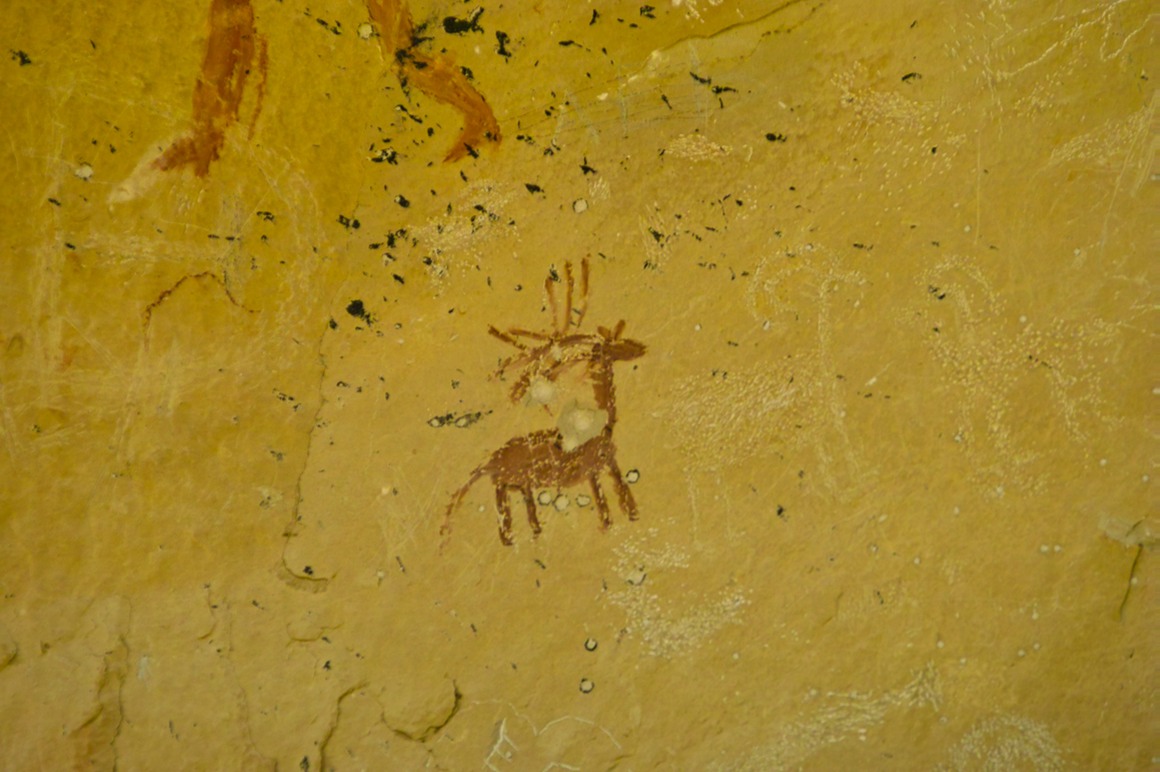 After this, we headed back to Thompson Springs (named after Thomson and Thompson, the detectives in the Tintin series by Hergé). The town had some interesting older abandoned buildings, so we took a few minutes to shoot 'downtown'.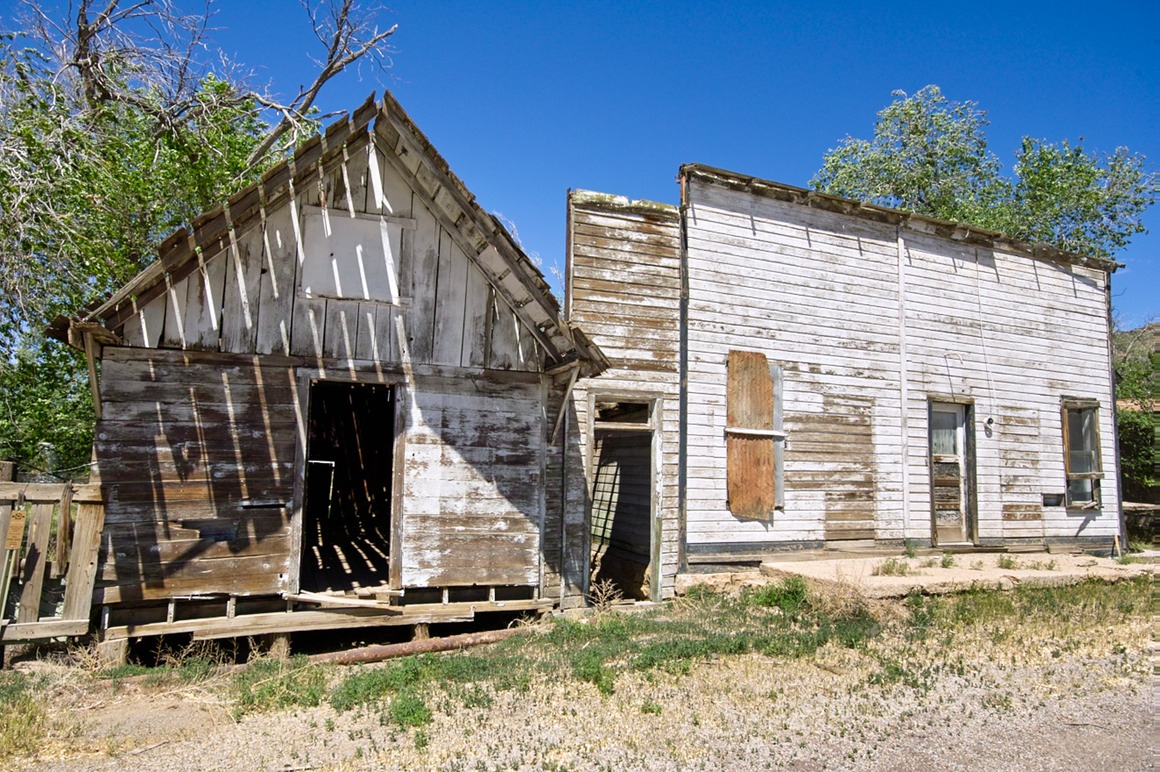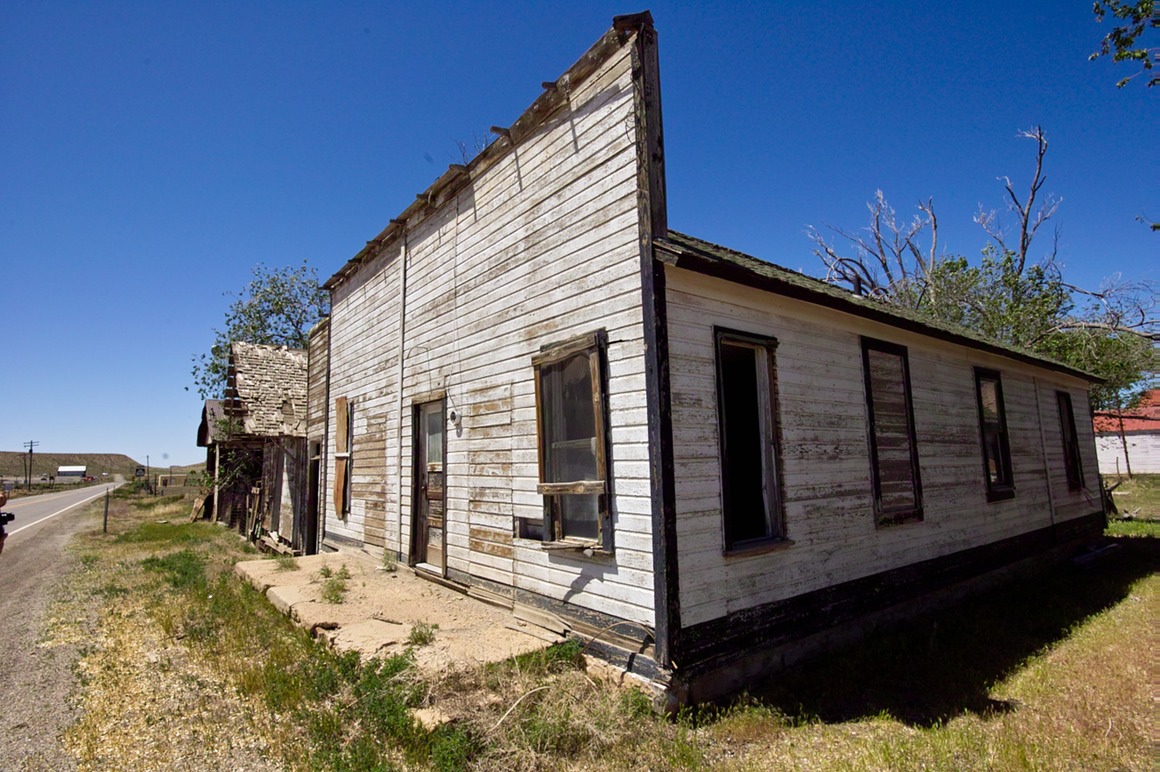 After Chunsum shot a covered bridge in Vermont and treated it like this, I've been waiting for my opportunity!
A more reasonable exposure.
Neither the gift shop nor the cafe were open.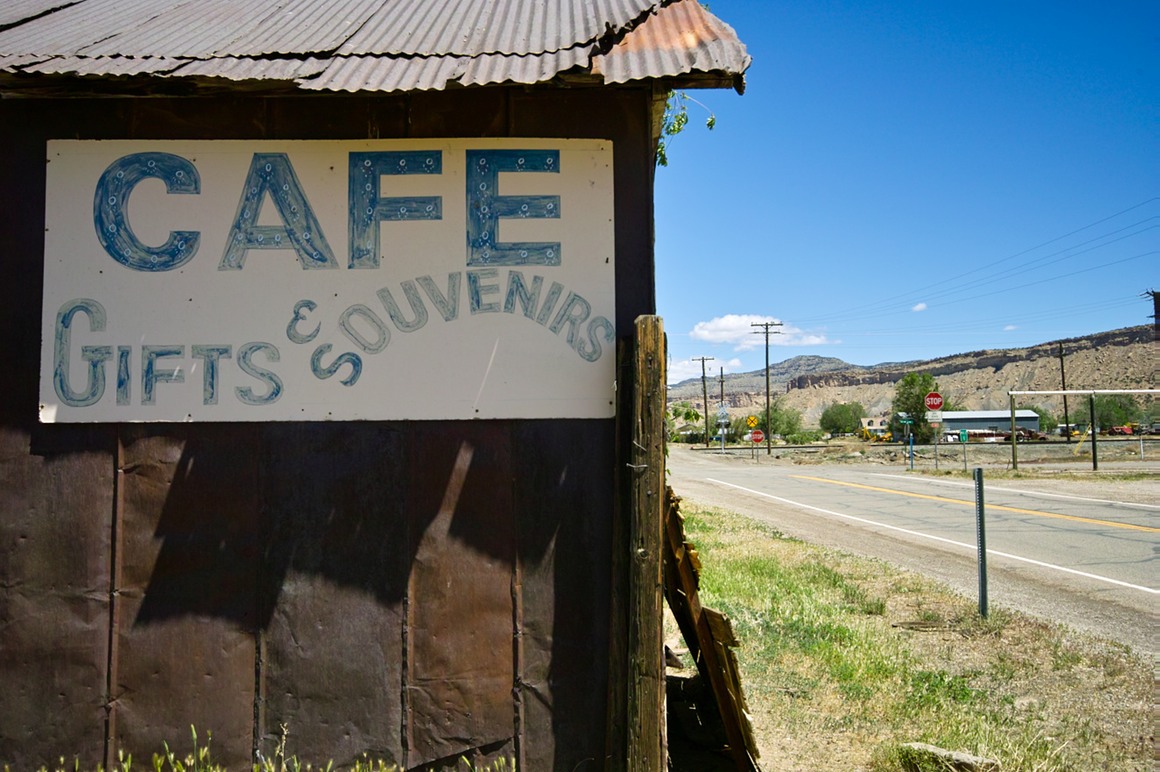 From here, we continued on 70 (actually we went 'back' in the other direction), to find another set of pictographs. We got off on a 'Ranch Exit', and pulled over and tried to figure out where to go. We had a guide book, but it wasn't exactly specific. As we were debating, this 50-some year old guy drives up (in a green Jeep). No shirt, scruffy beard. We asked if he knew where the petroglyphs were. He said sure, let me give you a hand. He got up out of his seat, and then I noticed the laptop mounted next to him on the passengers side. And the camera. And he went to the back and grabbed a couple BLM maps, and started to highlight them. We had run into a ranger! He was great and gave us a lot of good information (in fact, we wouldn't be able to see everything on the list). We would have never found this place without his help! After a decent drive (about 30 minutes), we got to our destination.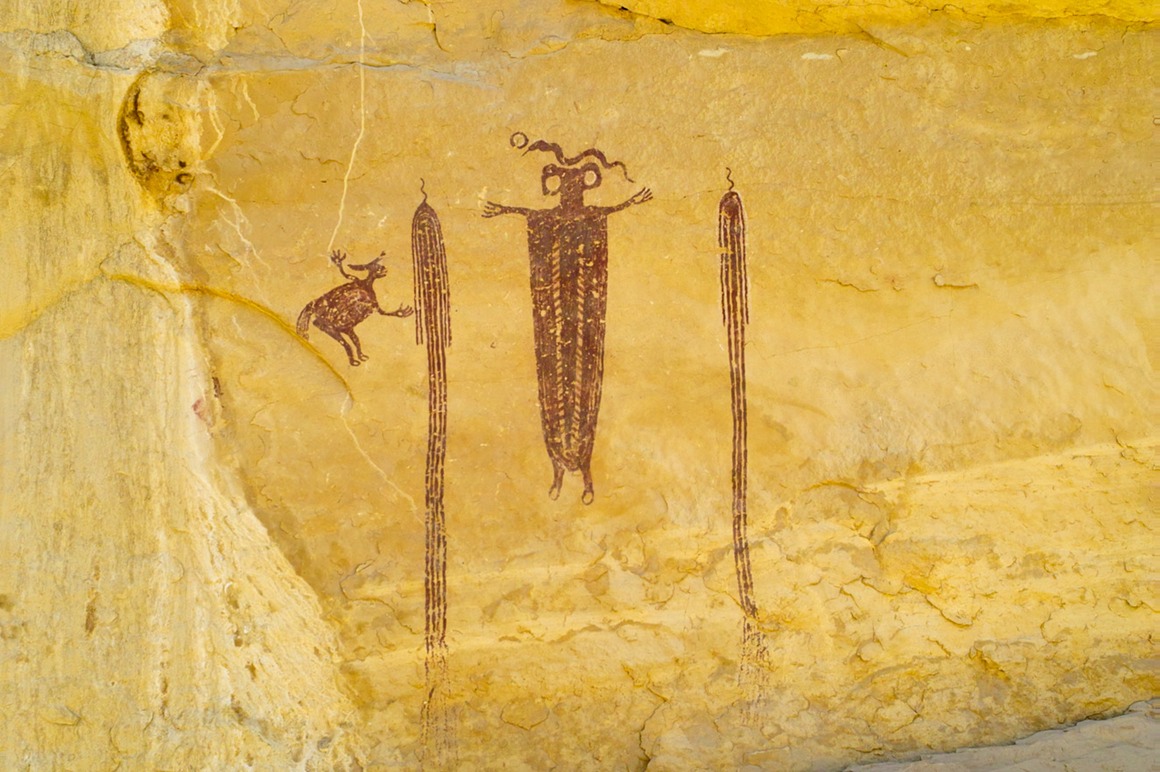 Did the ancient Anasazi know Domo?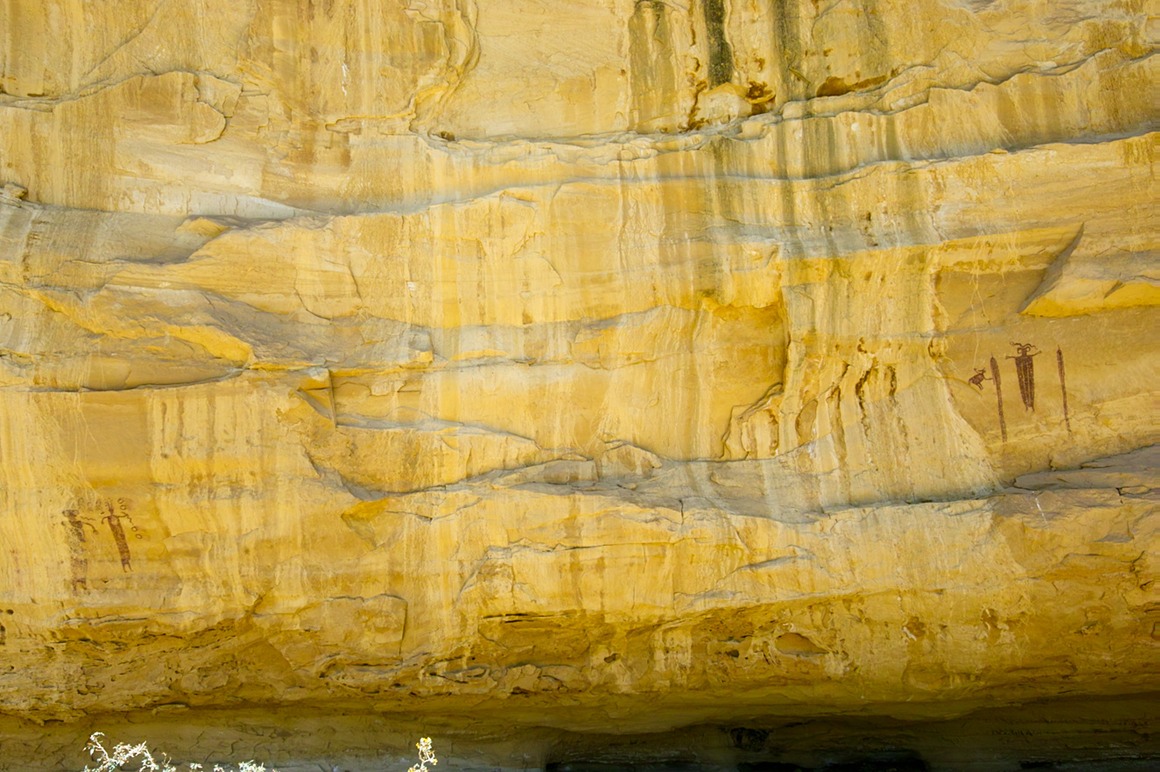 This was the last stop we made on the trip (unless you count Subway). We had a blast driving through some really pretty country on our way to Las Vegas. Rick came up with a great idea for a guide book, but I'm not going to give it away. We eventually rolled into Las Vegas. We found a FedEx to ship the cases of lenses back to Sigma. We then headed out to his hotel, and as we got there, we were treated to a spectacular sunset!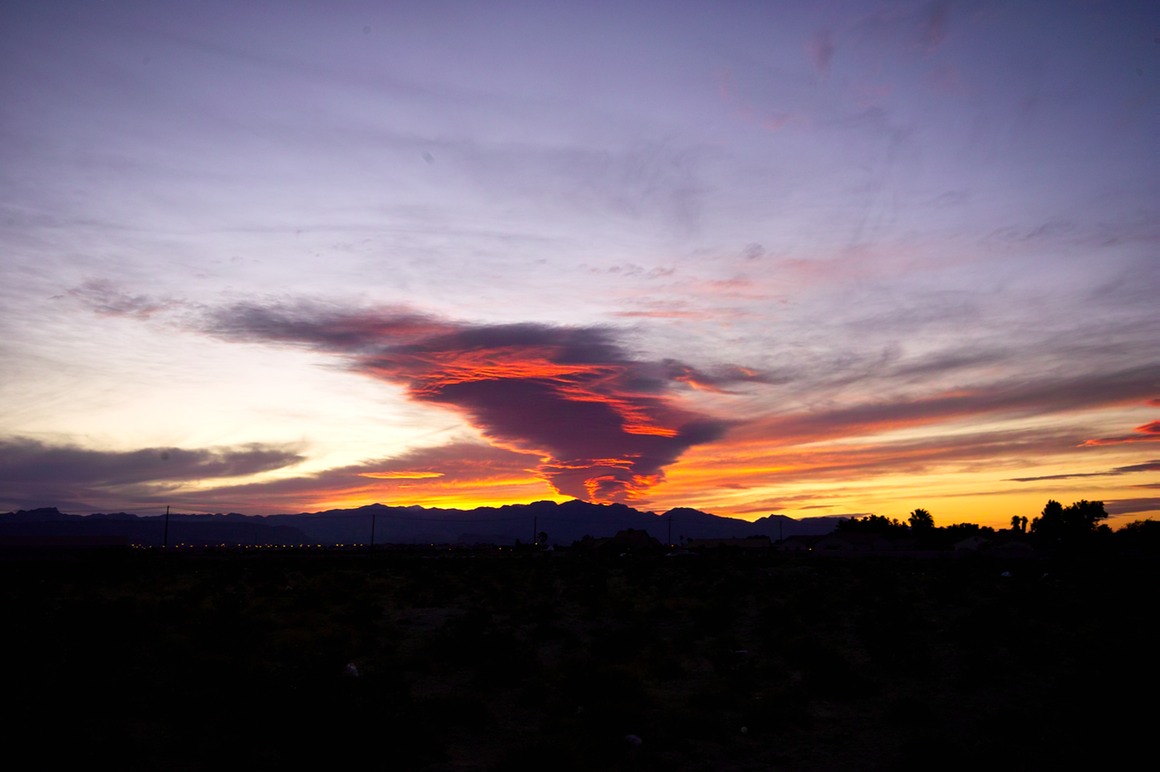 The foreground in this picture is some of the ugliest stuff you've ever seen, so this treatment works very well!

I got showered and changed, and in a few more hours I was on the redeye back to Milwaukee. Unbelievable!