Pictures & Words
Well, Christmas has arrived safe and sound and we had a great time. All the kids were over; Max brought his girlfriend Layla, and Miranda joined us as well for dinner. We had the thanksgiving dinner again because everyone raved about the turkey (and it is really good). The Packers finishing the evening off with a win was a good was to end the night!
And today is a very significant milestone for my lovely wife. Happy birthday Jen!
Christmas puppies: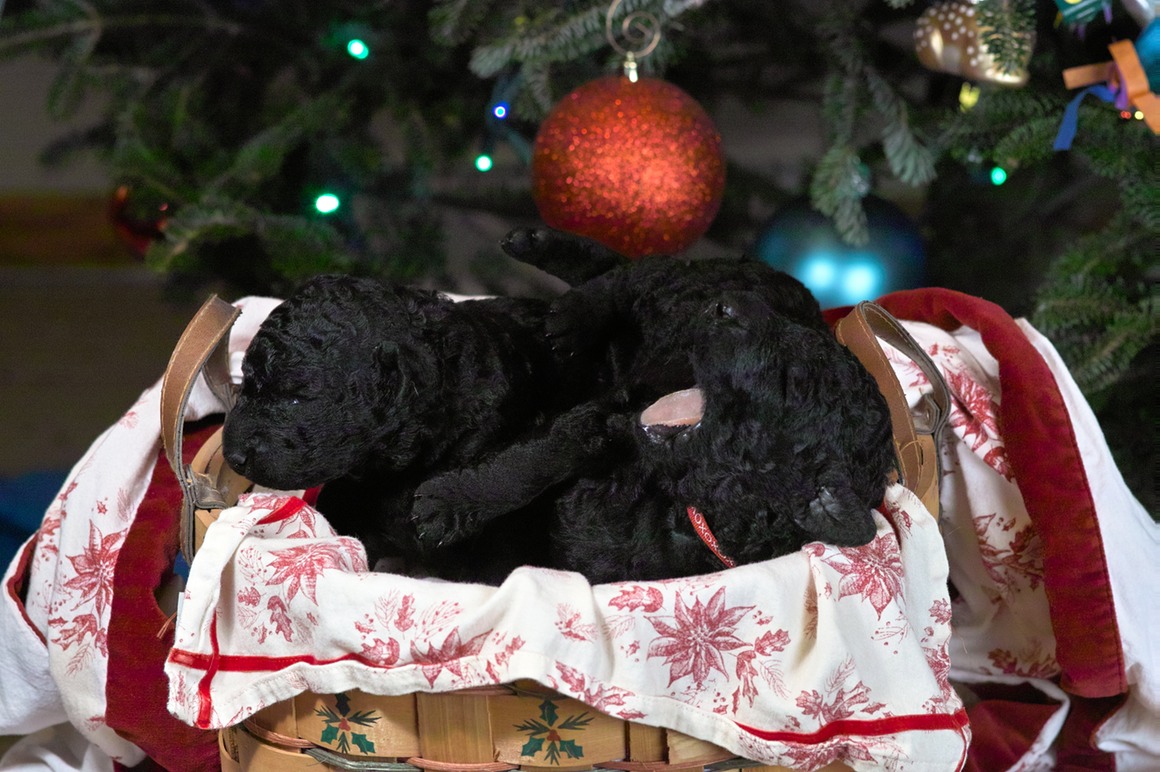 A little news... :-)
First off—Cammy had her litter of puppies last week. They arrived on Tuesday via C-section. We have two very healthy, extraordinarily strong and wiggly black girls. This was a much lower number than we (and our perspective puppy owners) were hoping for and expecting, but there were a few puppies that were reabsorbed. Sometimes stuff happens. I haven't gotten to photographing them yet, but we'll be getting around to it soon.
Grace was in Orlando this weekend showing in the AKC/Eukanuba National Championship Dog Show. She went down with Mr. Darcy (Field Spaniel), and competed in Juniors as well as the breed ring. In juniors, she got a pull out of her section for the final cut, but then nothing. However, in Field Spaniels she did pretty darn well, showing Mr. Darcey to 1st Award of Excellence—a pretty cool award for Grace and Darcy against some major competition. She had a great weekend and enjoyed the warm Florida weather.
My lovely daughter got home from a weekend dog show in Chicago this evening and was raving about the full moon. She thought we just had to go out and do some photography tonight. Did I mention I was warm and comfortable watching the Packers destroy the Raiders? But these opportunities to do father things with Grace don't come along as often as they used to, so I grabbed the camera and tripod and we went out to shoot at St. Francis Xavier cemetery.
It was chilly and the wind was cold, but we got a couple decent shots!