Pictures & Words
This Sunday we welcomed in the newest member to our congregation—Isabella Rose! It was a really nice ceremony, and Isabella is a very happy, very photogenic young lady. The choir sounded great too! Photos are here.
Last night was quite an event. Mike Johnston, editor/proprietor of the popular photography blog The Online Photographer, hosted a dinner at a Japanese restaurant outside of Milwaukee. My daughter, being the huge photography sushi fan that she is, was happy to accompany me. We had a bit of trouble actually finding the place, but showed up before appetizers were consumed. It was a great time—a bunch of photographers showing up and sharing stories. There was a good variety of backgrounds and interests represented, as well as most major camera brands. My favorite accessory of the night was the 3/8 tripod stud to paint pole handle for overhead photography! John brought along a new Pentax K-5, and the shutter was impressively quiet (even compared to my SD15, which is pretty quiet to begin with). Nice zippy autofocus too! Mike's son Zander was our waiter, and he did a really nice job—helpful, personable, and knowledgeable. Who would have figured, with a dad who officially labels himself as a curmudgeon! Mike was a lot of fun as well—it was my first chance to meet him in person. I sat at the 'foot' of the table, so my only complaint was that I didn't get a lot of time to interact with the other end of the table. Having said that, we met a delightful couple (Jan and Paul) who live pretty close to us, so I'm hoping to get together for some shooting in the near future (you know, now that the leaves are off the trees and everything is heading to the 'ugly' season...).
I shot with my SD15, loaded with Foveon Tri-X (at least for the majority of pictures here). My apologies to the left side of the table—I took a couple of poorly composed, badly focused shots over there, so I don't have anything to show.
Here's a Pentax being pointed at me!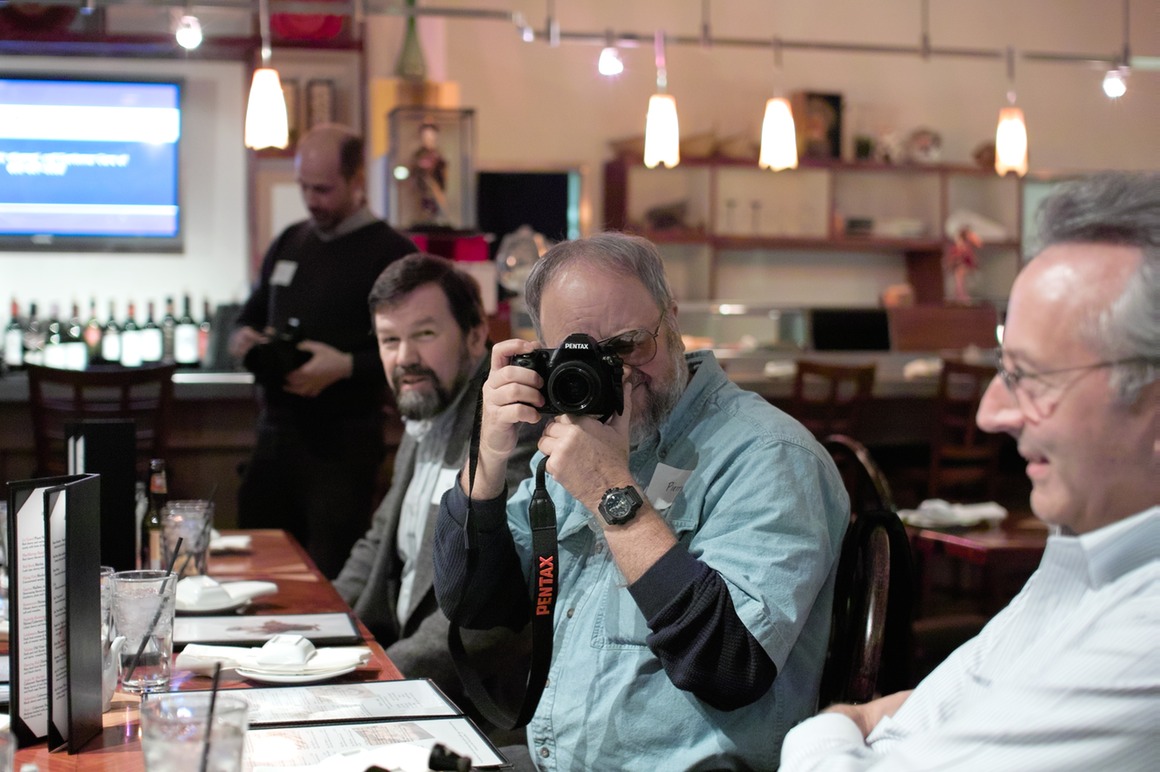 And some discussion about remote control triggers for compacts (a Canon G11 or G9?).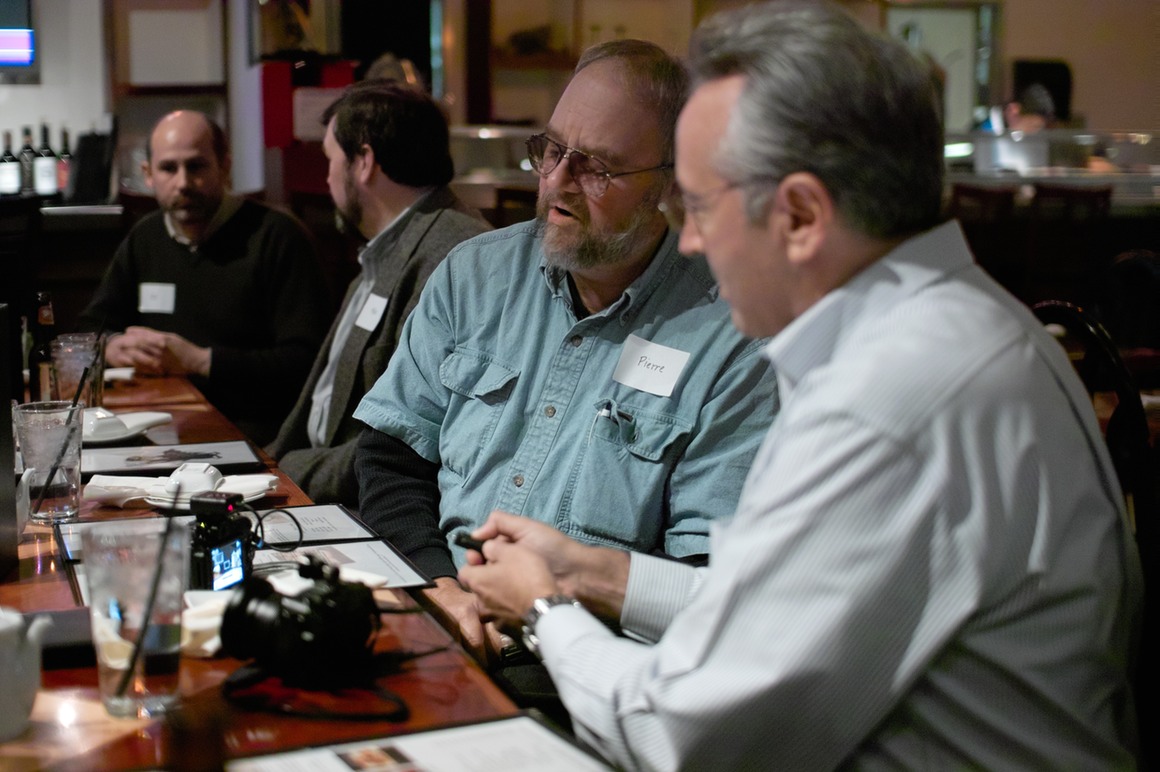 I also had my first bout of sushi—lots of tasty raw stuff, that was really good!