Rick and I started to make our way out of Klondike. The good news was that we weren't going to have to climb the entire rock road to get out of here. There's a 'one-way' sandy road that heads back to the main park. Apparently you can't go to Klondike on it because the sand gets too deep on some of the uphill climbs.
As we were heading out, we saw a large Ford extended bed F250 descend down the way we had come. They were banging and scraping, so we got out and helped direct them through it. They also had a German woman who was supposed to meet her husband at Klondike. He had told her to drop him off at the trail head and then drive the vehicle around to pick him up. That works if you're driving a Jeep. Not so well in a Kia. She realized that she wasn't going to make it and got out and walked. She was hoping to meet up with him on the other side, but we hadn't seen him there. We offered her a ride back, but she said that she'd walk. The park rangers in these areas are experienced in rescuing people, and I can see why.
So, we got on the road back. As we were driving this road we wondered if they had it switched, because every uphill climb was through some decently deep sand. But no problems—by this time Rick was pretty experienced in keeping the Jeep moving through this stuff.
I'm back to the SD14 now...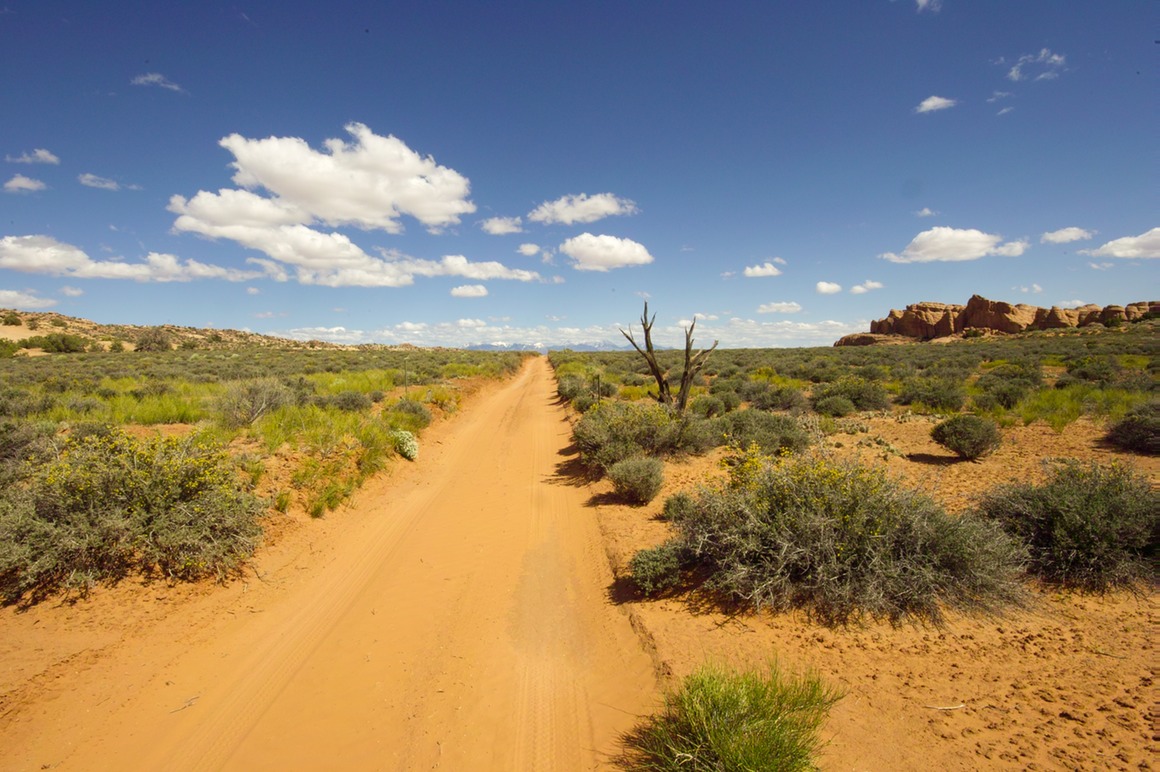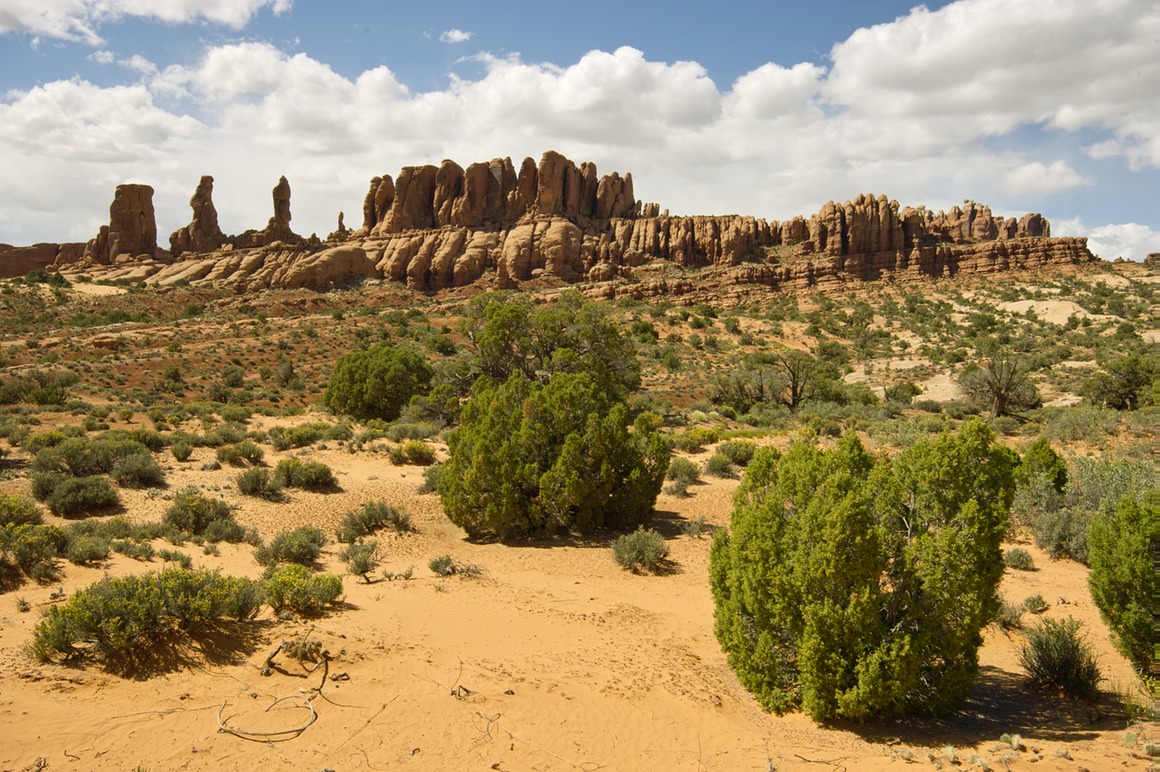 We weren't quite done with the Jeep.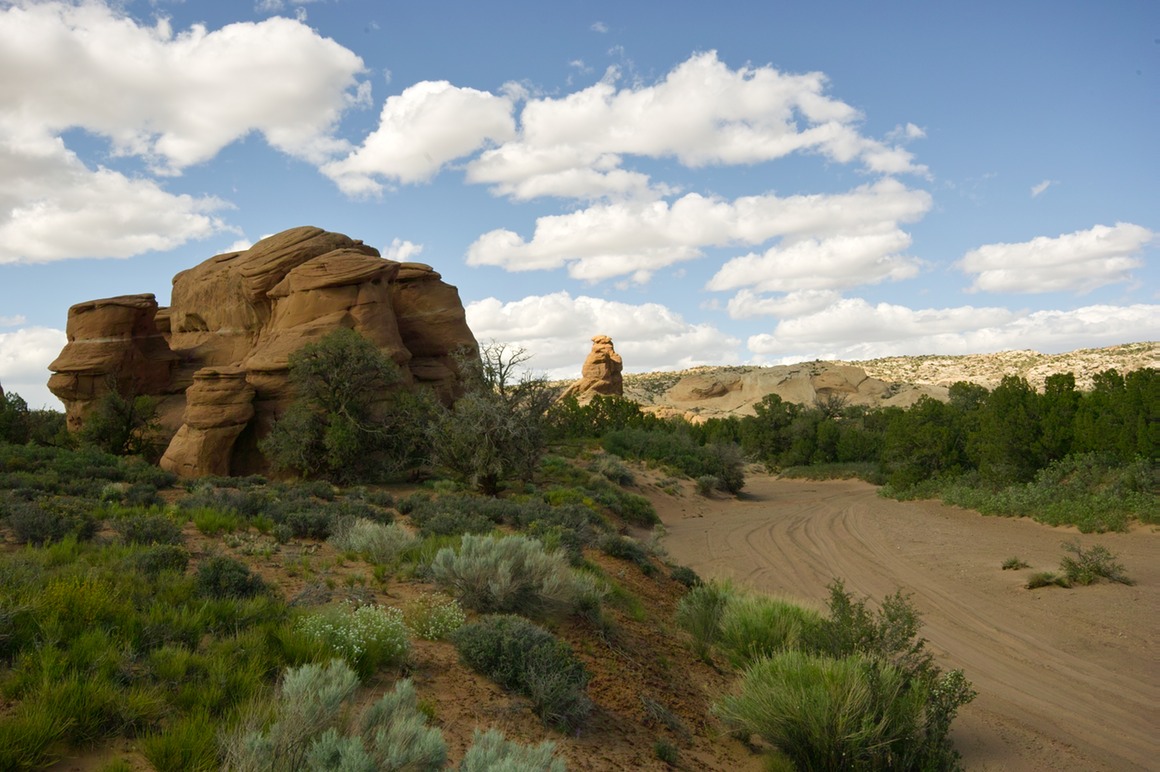 This bunch of rocks (Turret Arch, Balanced Rock, Windows, etc) really is photogenic with the La Sals in the background.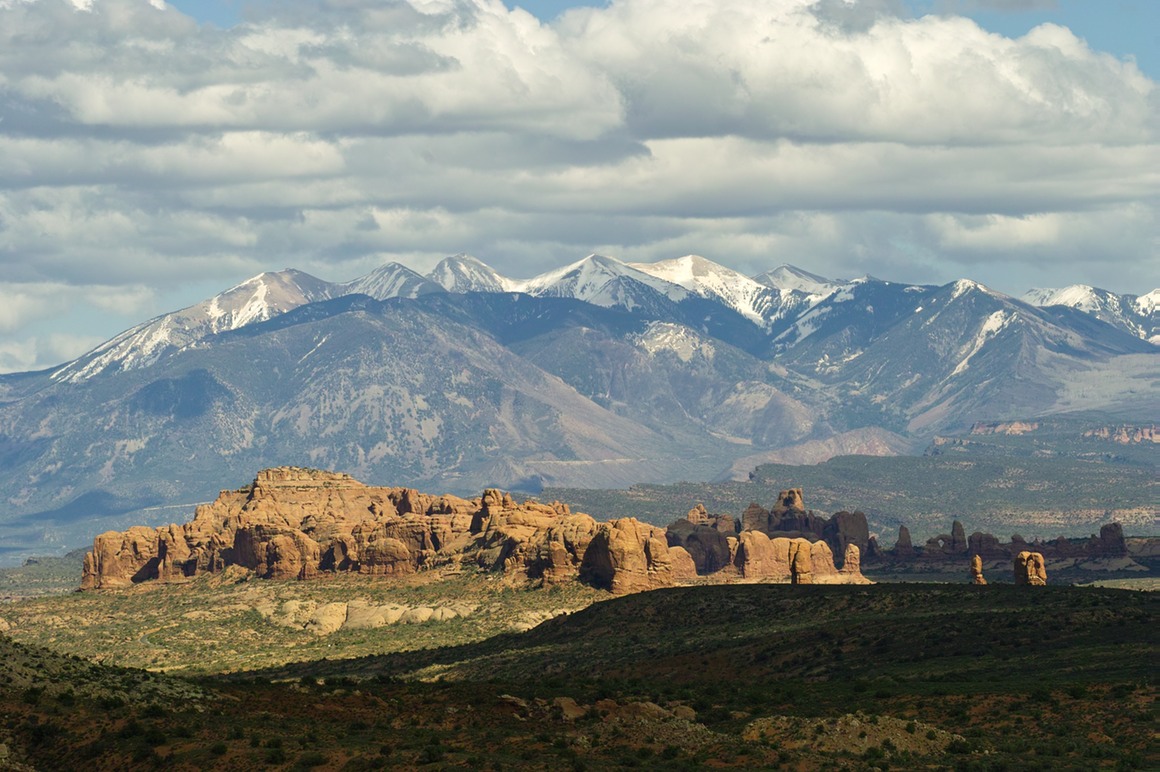 We didn't have Eye of the Whale arch on our itinerary, but I saw it on the map and suggested it to Rick. He had never been, so we took the chance, and were very pleased with what we saw. This area looks good for both sunrise and sunset!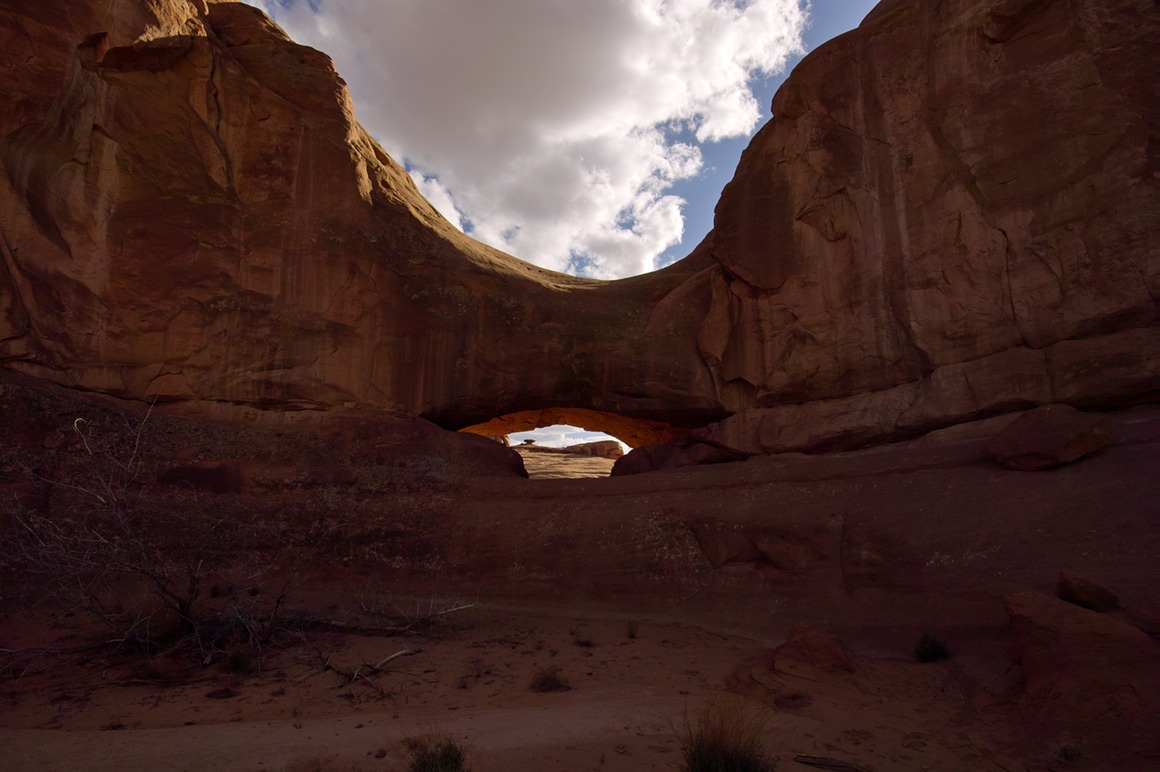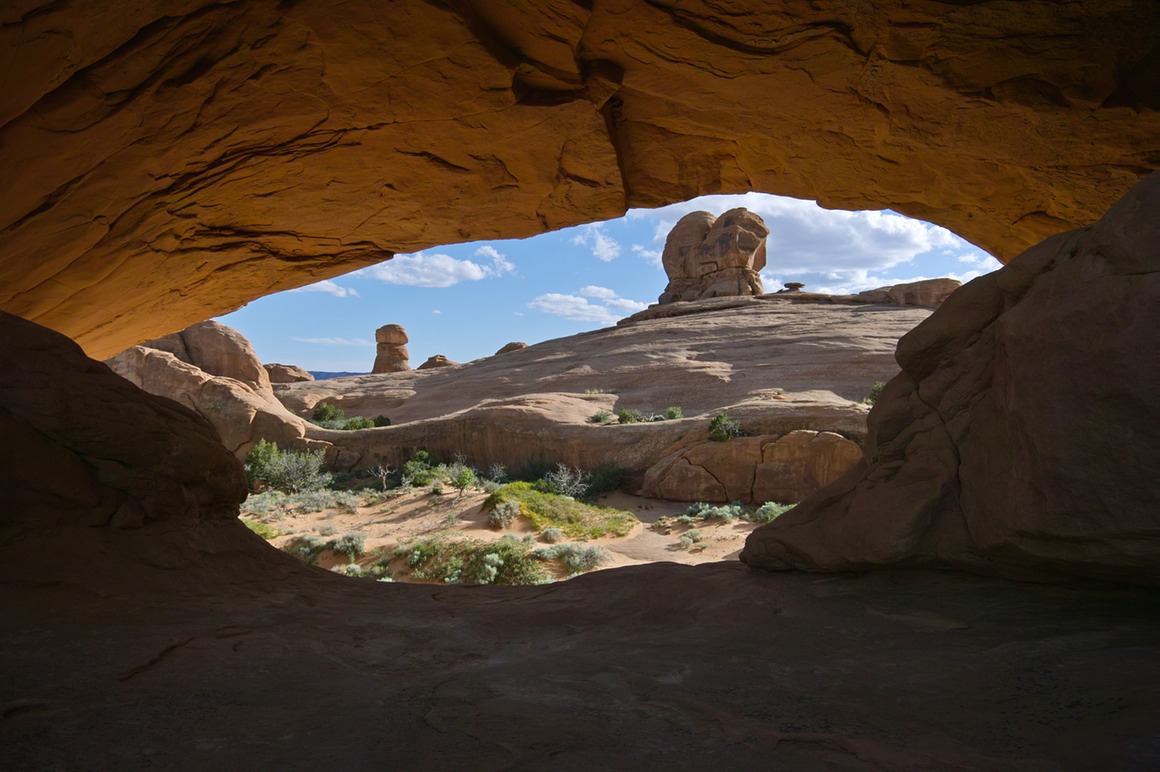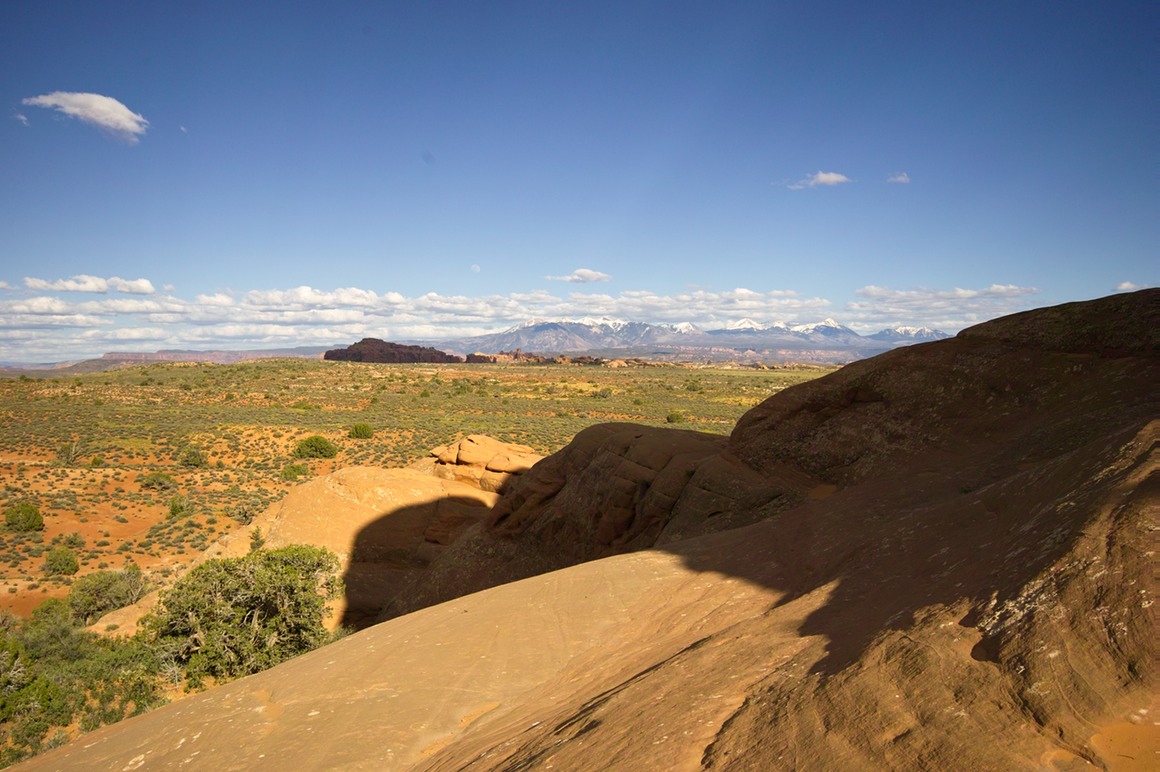 Rick shooting a Verizon commercial (can you hear me now?)
Rock shadow art.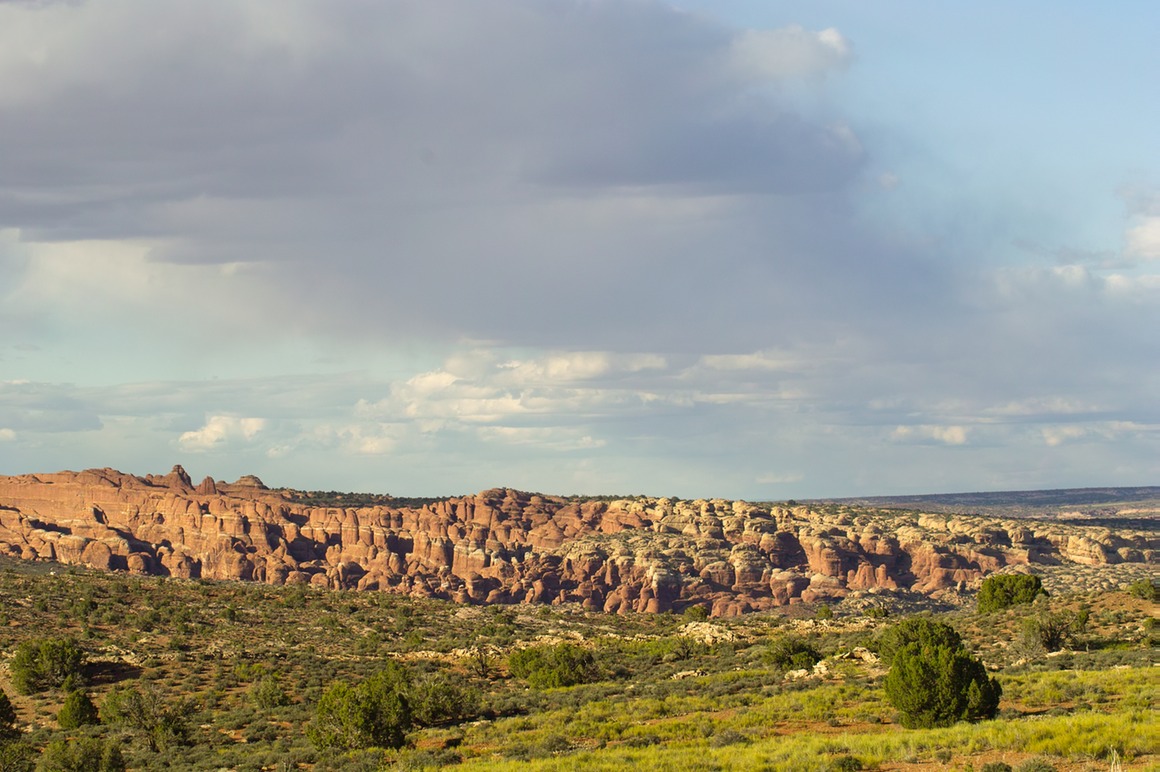 Hey, the moon's out!
Balanced Rock from a distance.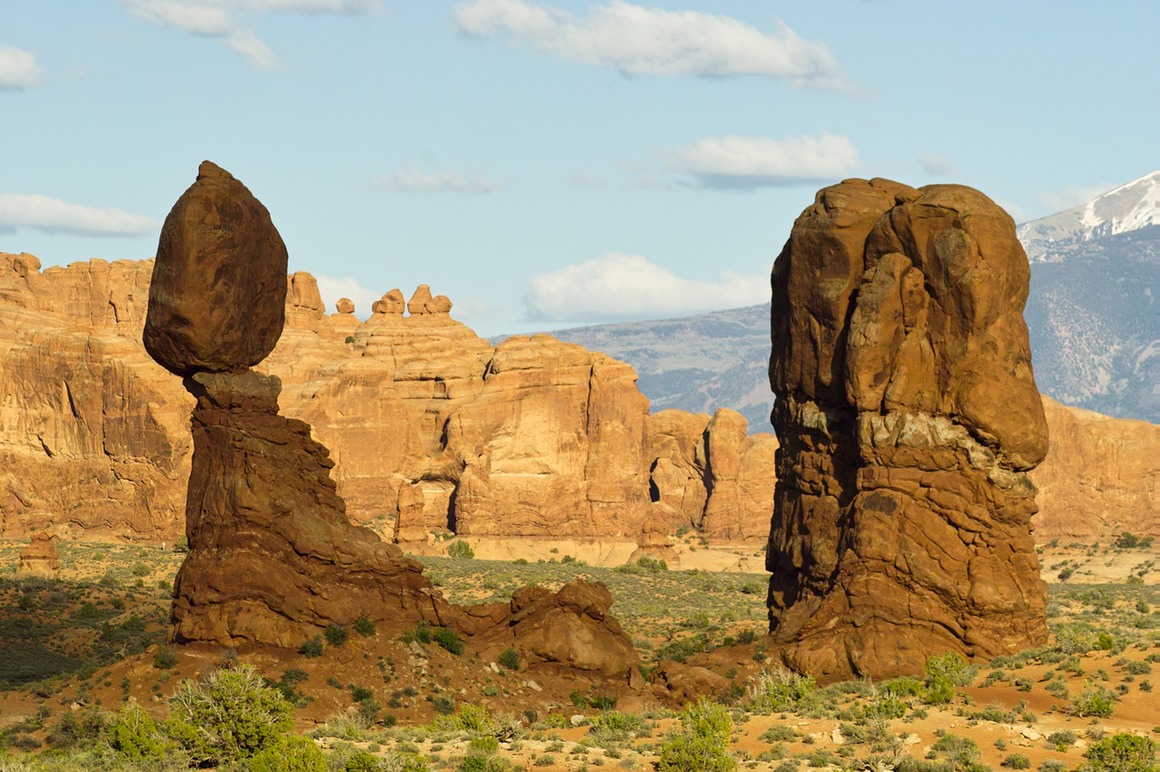 Shot nearly roadside.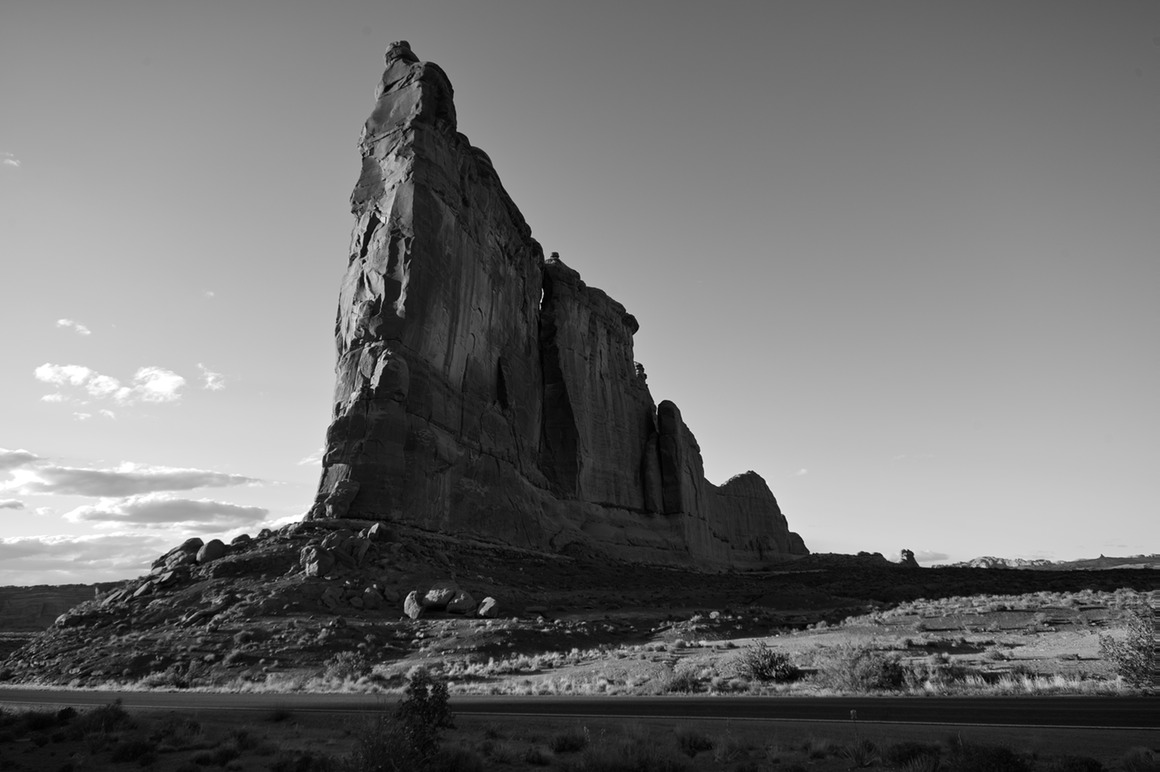 And sad to say, this was my last shot inside Arches!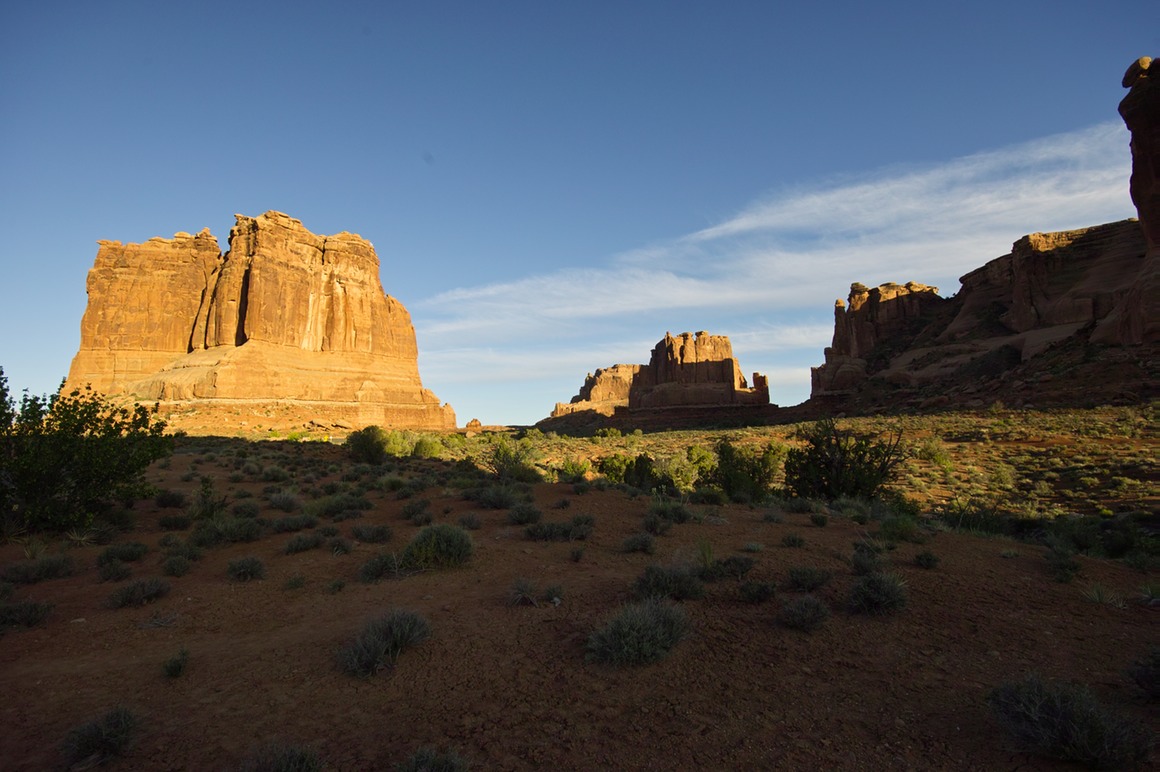 What a fantastic day of photography (again). Weather, sun, and clouds all cooperated. We found new areas to explore, and took advantage of them. This was a great way to end our time in Arches. The Herdina park area (where Eye of the Whale arch is located) would definitely be worth exploring for an all day trip!  
Two more episodes to go, and one of them features our favorite pink friend!