It was mid-afternoon when we got back to the Jeep and I went to descend to Tower Arch. Rick had shot it before, so he stayed on the ridge and was working the delightful sunlight and clouds. In fact, if you want to see Rick's photos of this entire trip, visit his Pbase site: http://www.pbase.com/rickdecker/american_west_spring_2010.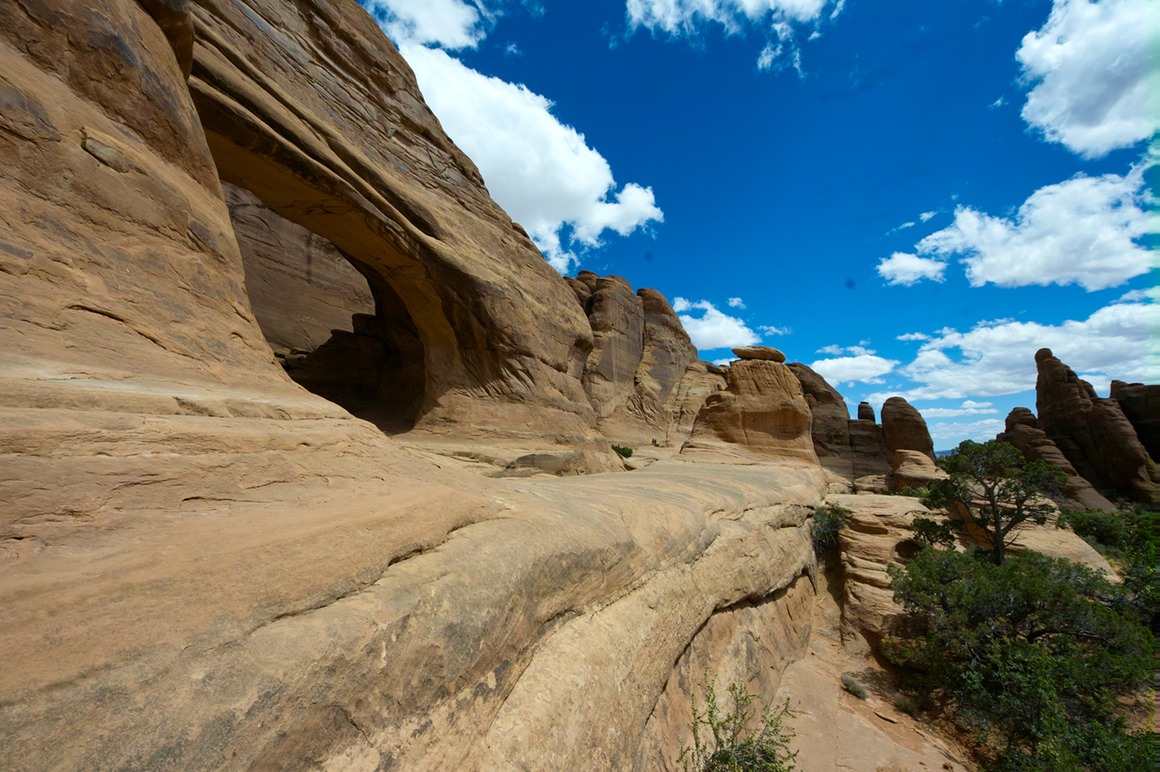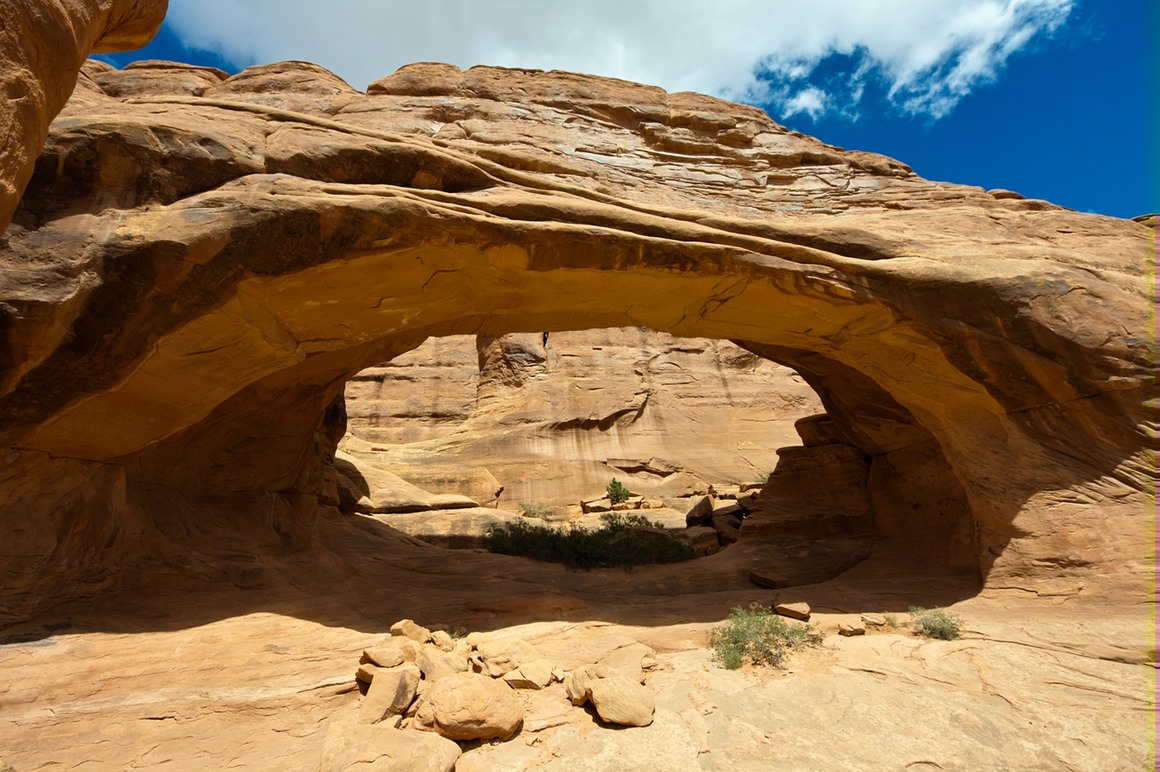 I love this photo: lying on my back pondering the arch, but…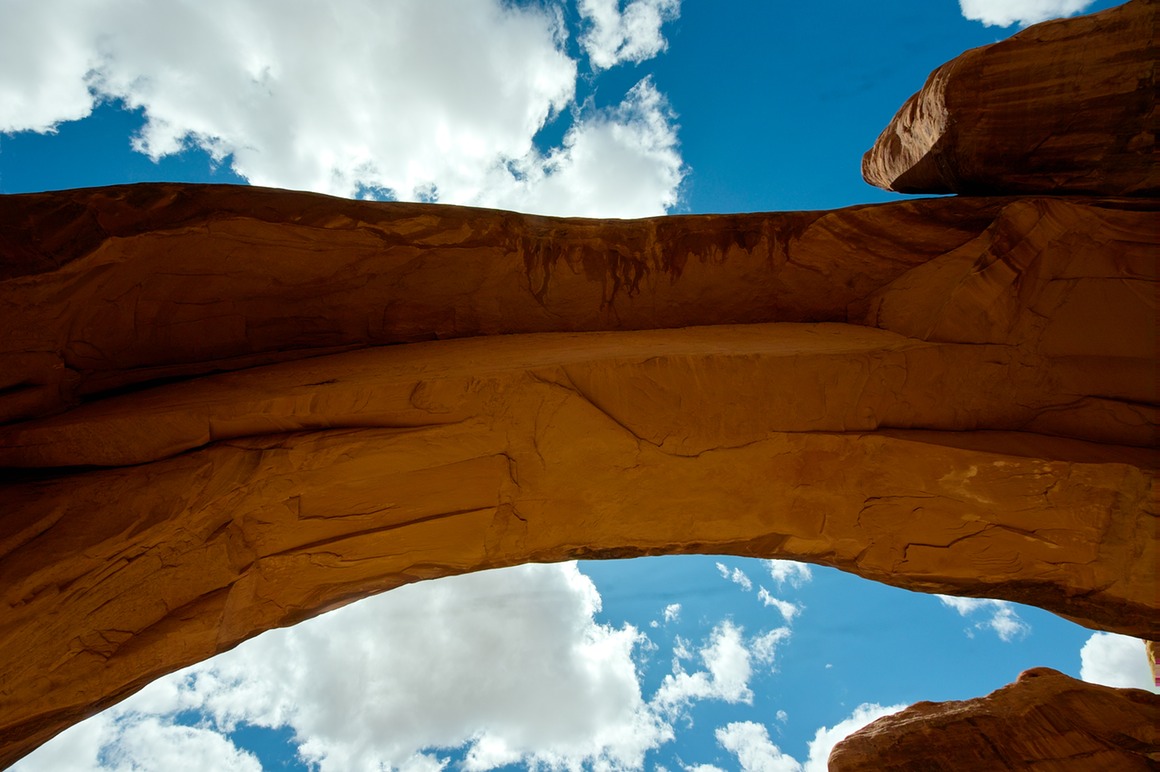 …this isn't just a nice B/W. The big old rock on the right side? That fell from the arch. And there are a bunch on the right side too. I'm sure the odds are small that you're going to get crushed, but one of these arches did fall down a couple years ago...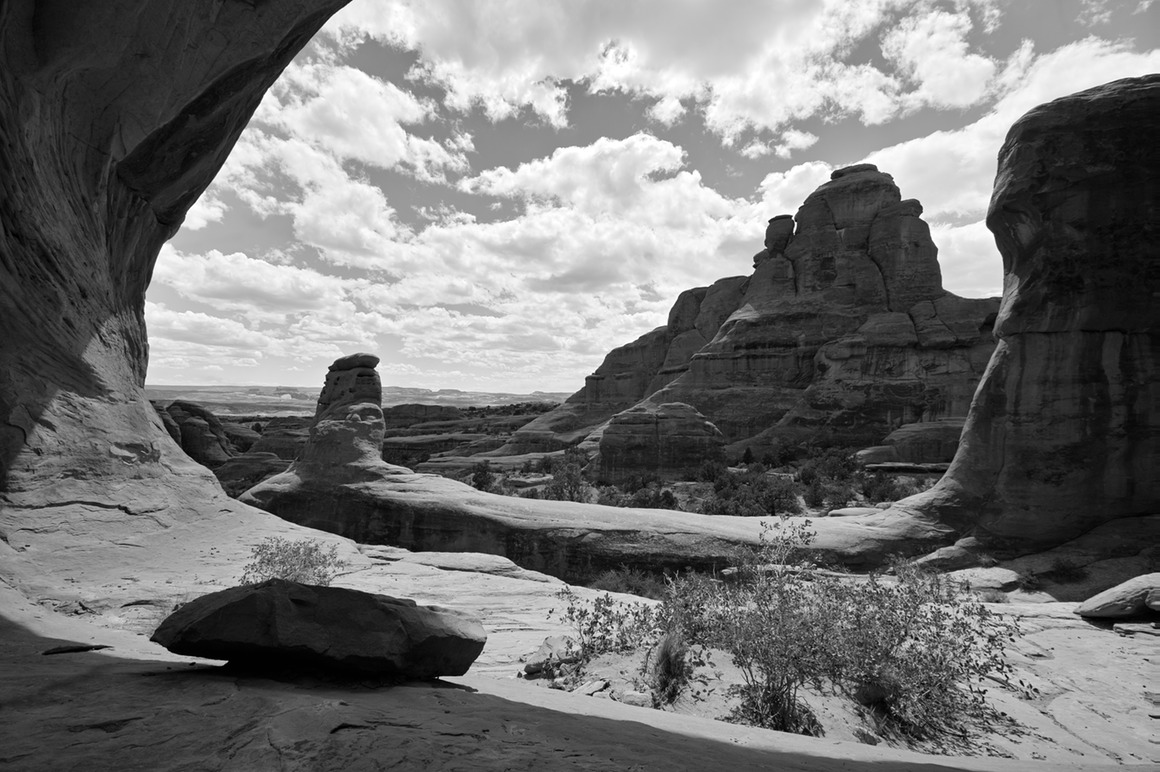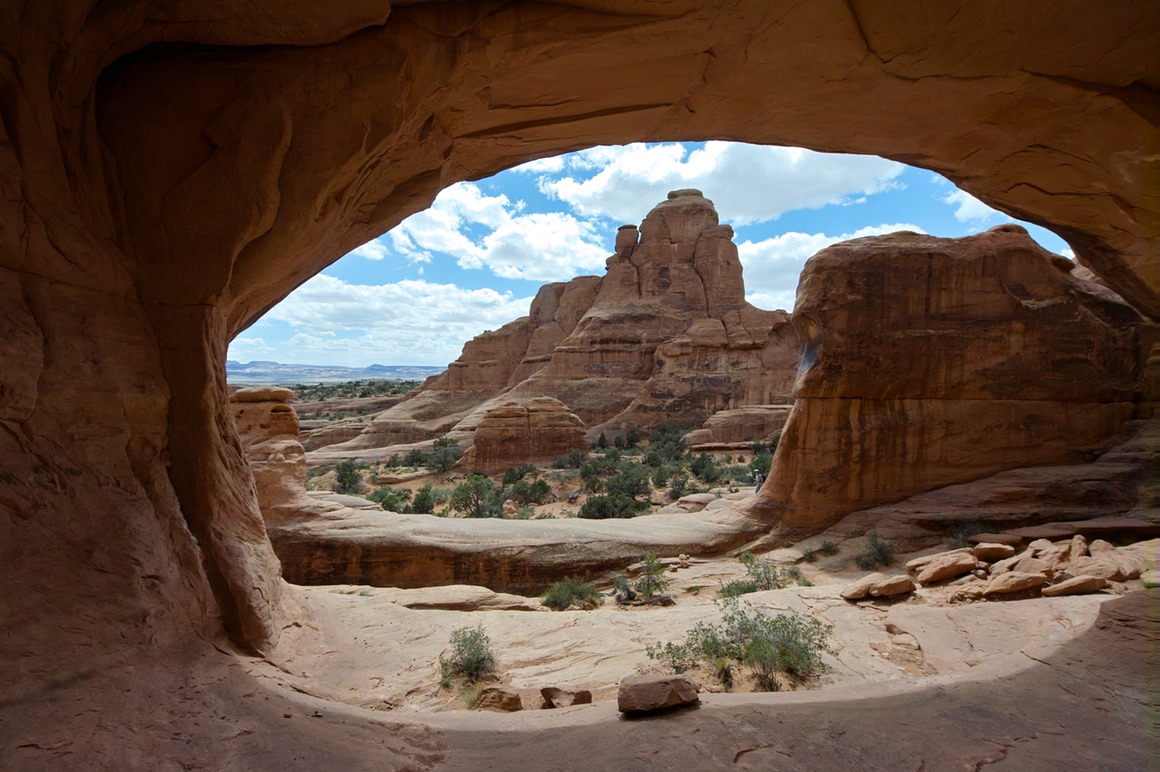 So, the climb out was challenging, because there are a lot of 'switch backs' on the rock formations, and they're not really well marked. So I took a couple dead ends and didn't feel like trying to scramble/climb over some of these formations. But I did get out eventually, and Rick and I proceeded to leave Klondike.