It's a sad day for our family. Greta, pictured below from this last weekend, passed away suddenly this morning. It appears that she had a tumor in her abdomen that burst, and she bled out from the time Jen noticed that she was in distress until the time she got her to the vets (maybe 15 minutes). Greta turned 11 a couple weeks ago, and for a very long time she's been my dog. At least that's the way I think of her. But she was Noah's dog too. And Jen's. And occasionally Grace's. And Max's when he's home.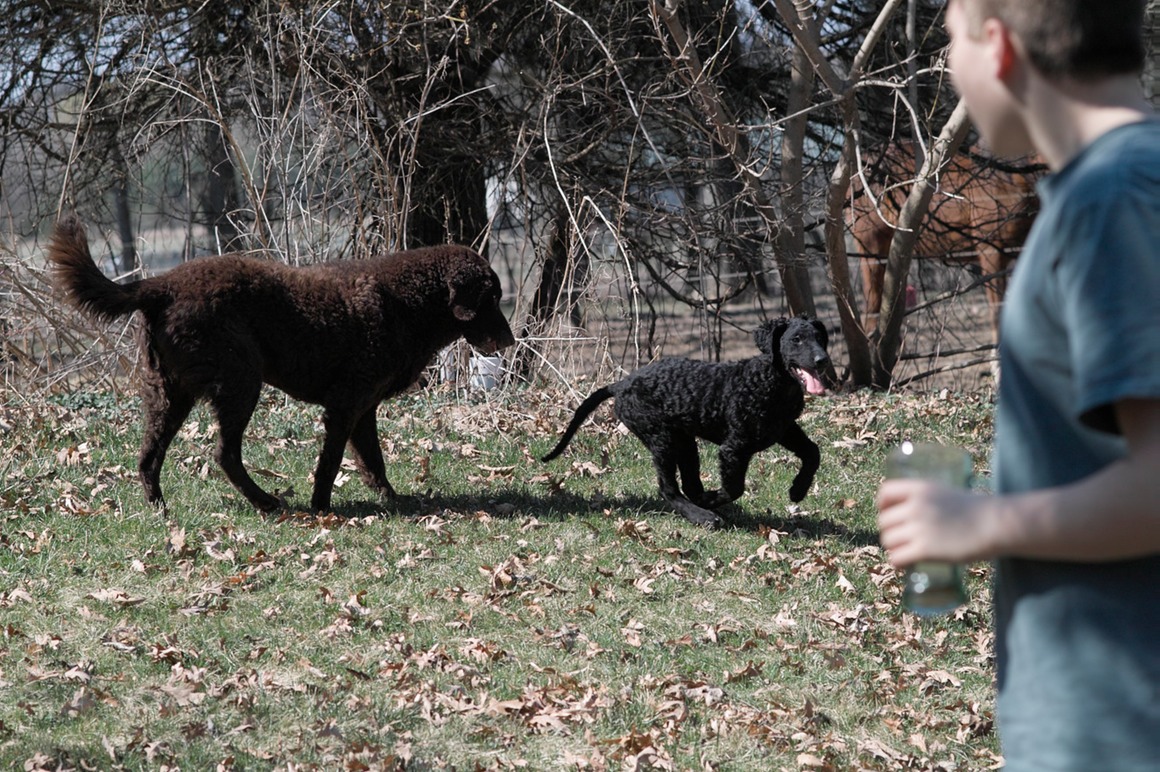 She was just a great dog. Full of life, full of fun (just like a curly). I remember the day I picked her up at air cargo down at O'Hare. After a long flight from Sweden, she came flying out of the crate to see what all the fuss was about. Brave, fearless, and brimming with love. She carried that attitude for her entire life. She was a great mom to a couple litters of beautiful puppies, and was always willing to help with the other litters and puppies that graced our home. Her nickname of dancing bear came from her little dinner dance that she'd do when feeding time came around.
I'm going to miss her terribly—I loved that dog so. She has a special spot in my heart, right there with Johnny, Buddy, and Widget.
Here are some older photos that I found: