The light wind and delightful clouds from the morning have become a strong wind (40 mph). A brown wind. A very gritty, sandy, hard-to-see-in wind. Rick and I grabbed the gear and headed out in a southerly direction out of Moab. For about five miles. When it became clear that we were not going to be able to photograph anything in this direction thanks to the sandstorm, we turned around to head back. We tried to think of a plan B and Rick suggested that we head upstream along the Colorado river. Once in the canyon, the grit and brownness died down quite a bit, although the wind was still plenty stiff. At this point I figured Rick was just taking me on a scenic drive to kill time, and if we were lucky maybe we'd come across something to photograph. Well, as we made our way up river, we started to see some rafters going down river. Brightly colored rafts, lots of people in orange vests—it sounded like a good diversion and maybe a nice test for the SD15. It was certainly a test for me, to see if I could handhold my 70-200 still enough in this really brisk wind (still 30-40 mph in the canyon). Eventually I pulled out Chunsum's tripod and took some steadied shots.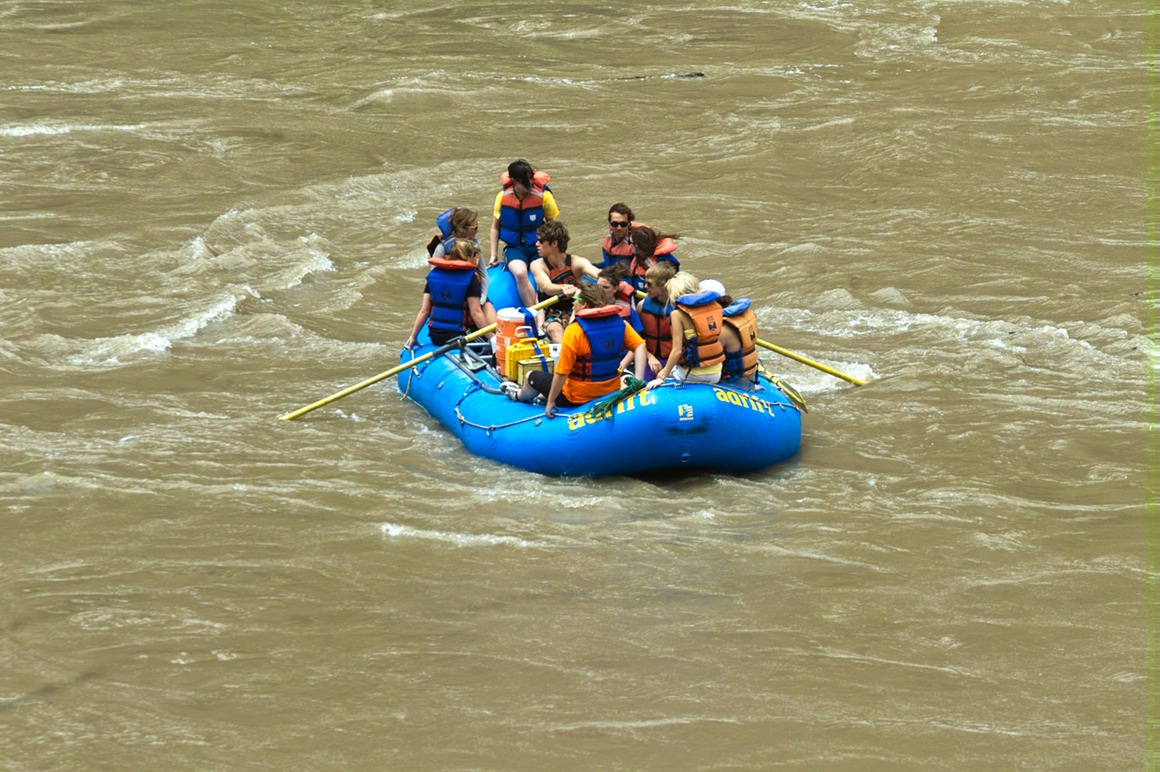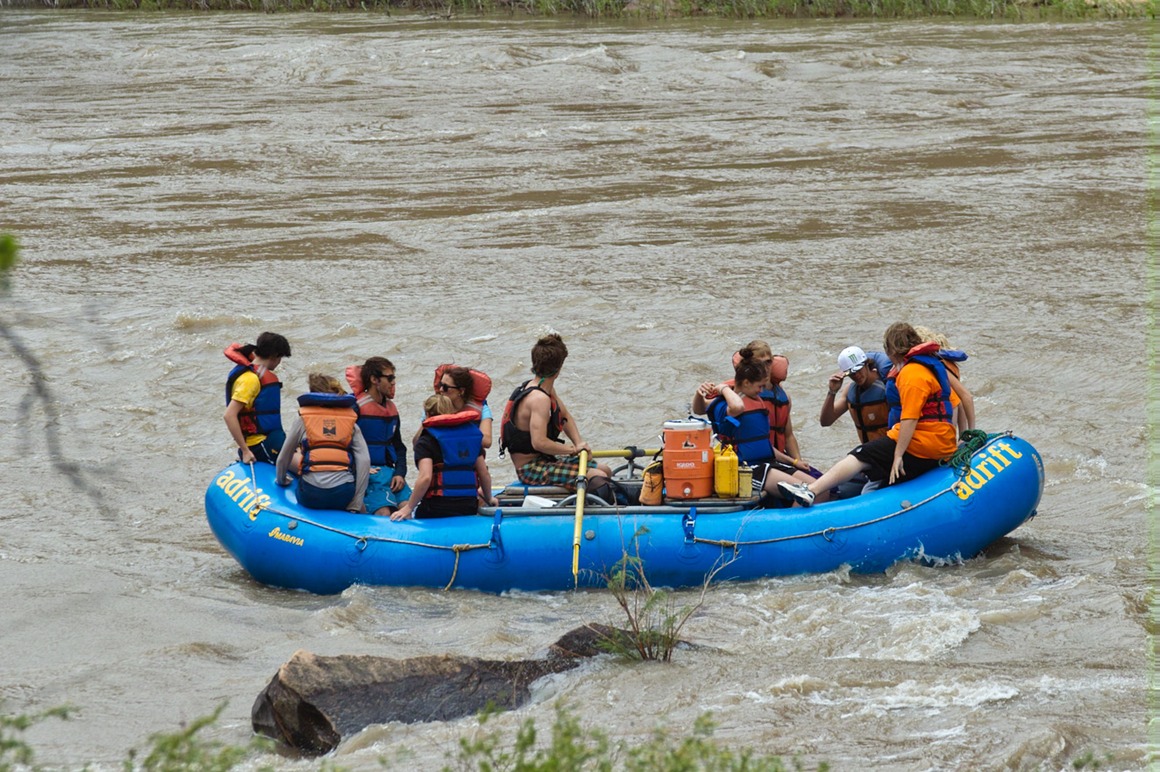 Now this is a nice canyon wall!
Older folks…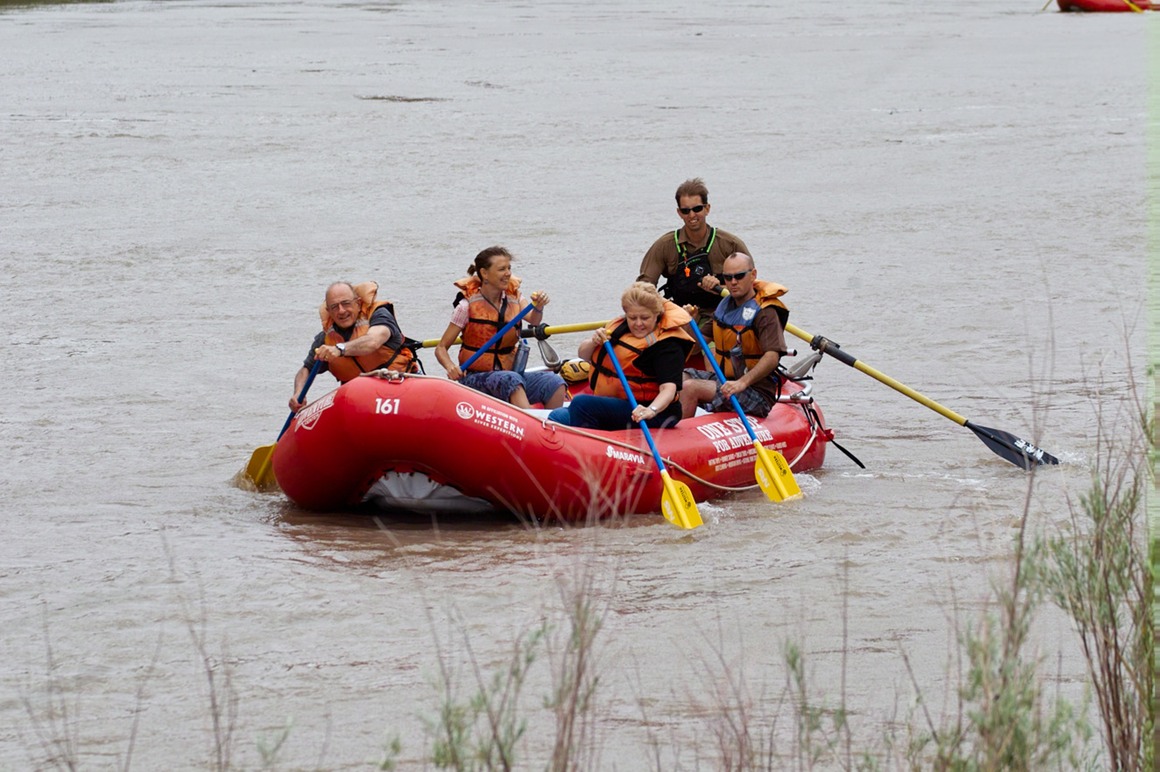 and younger ones too. But when you stop paddling to wave, you end up getting passed.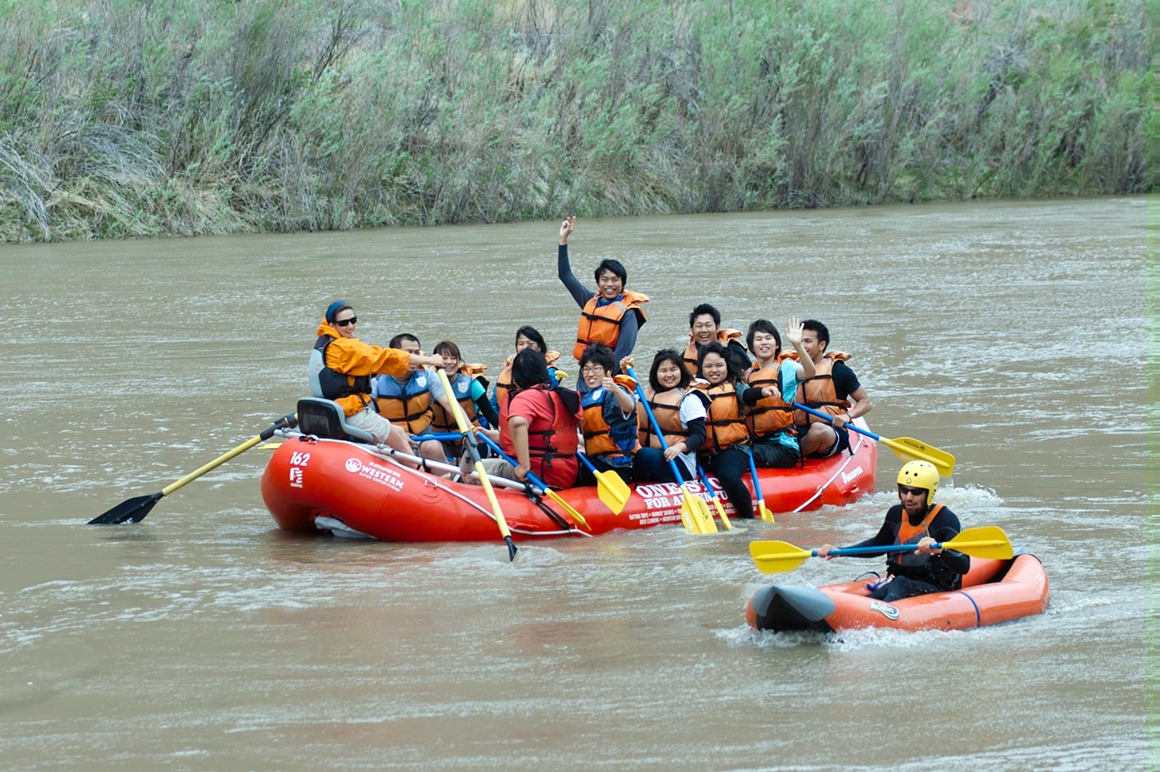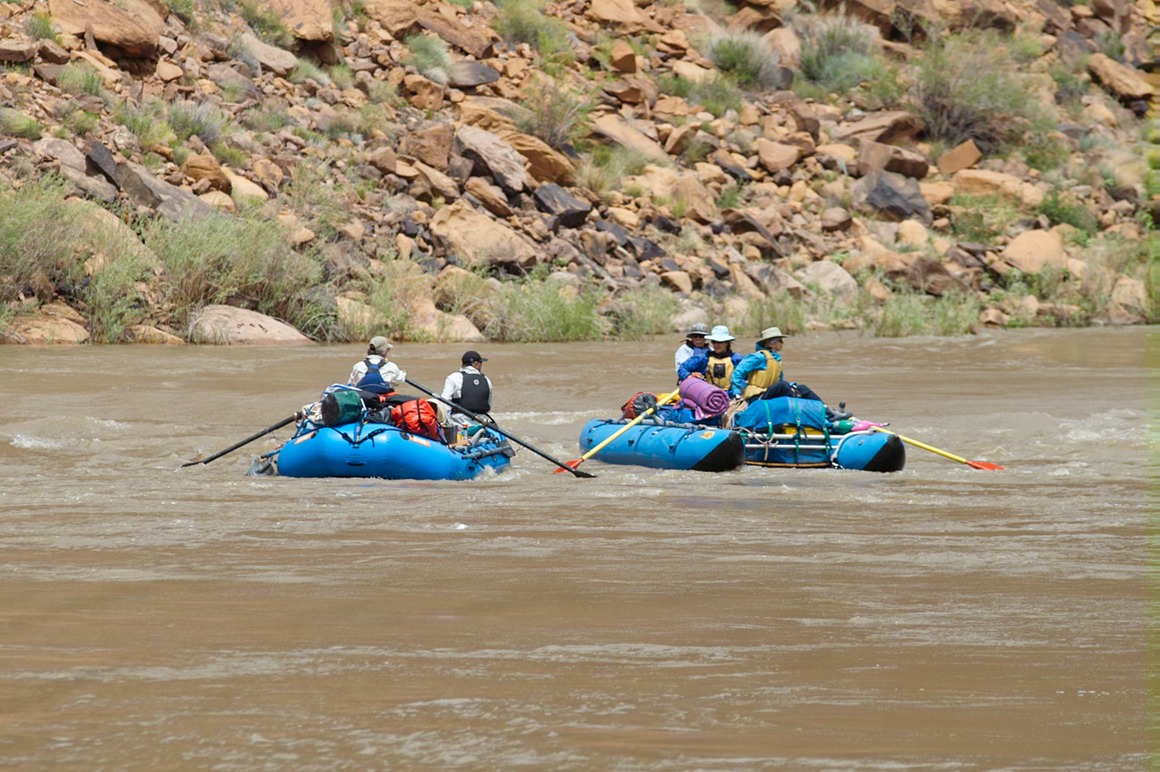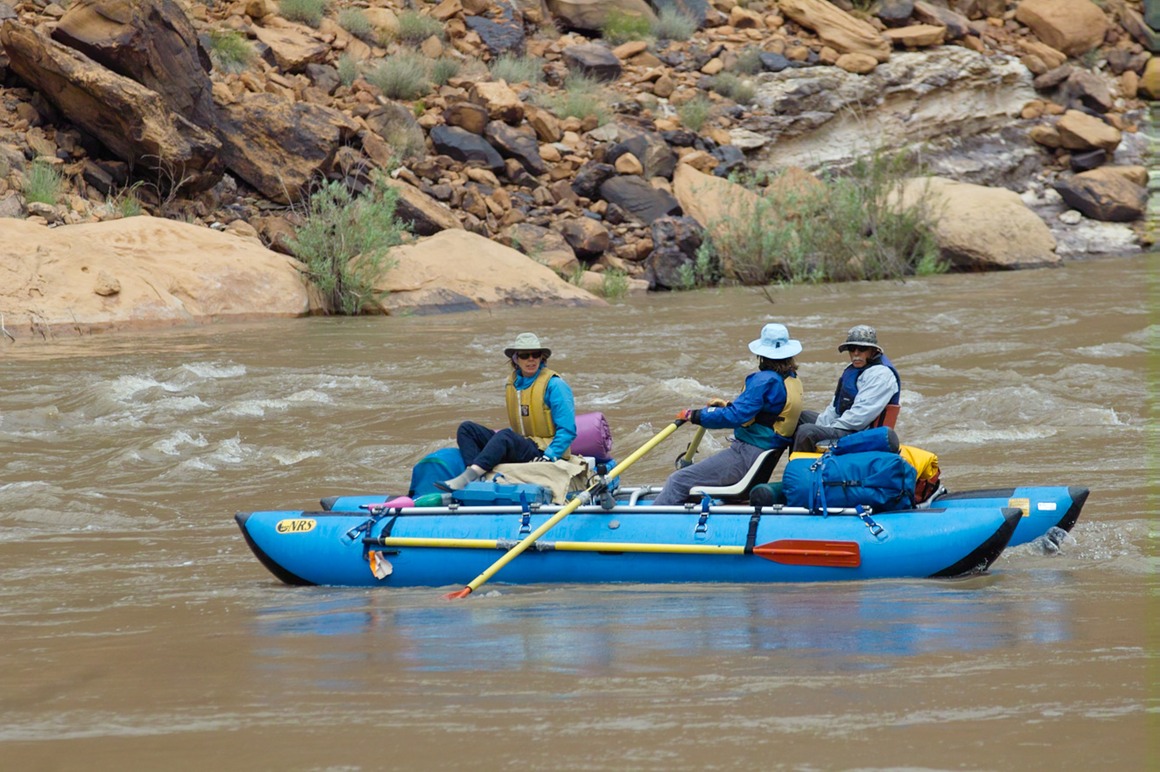 So we happily spent a couple hours doing this, instead of braving what certainly would have been a horrendous sandstorm in Arches. We got back at a reasonable time, and rested up for our last full day at Arches—a trip to Klondike, at the end of the park.