So, we wake up to a beautiful Sunday morning. Light wind. No light (because it's before sunrise). Grab the gear and get moving for the dreaded morning shoot. We found some pretty good coffee at the local Maverick gas station, as we headed to Arches. Arches National Park is only a couple minutes outside of Moab, so its very fortunate that we didn't have to travel to another town for lodging.
First up is Broken Arch. Set your tripod up, and then check the framing with your pink friend Domo. This is my only self-portrait of the trip. This was a great arch to shoot, we had no other photographers in the area, and this is an east facing arch.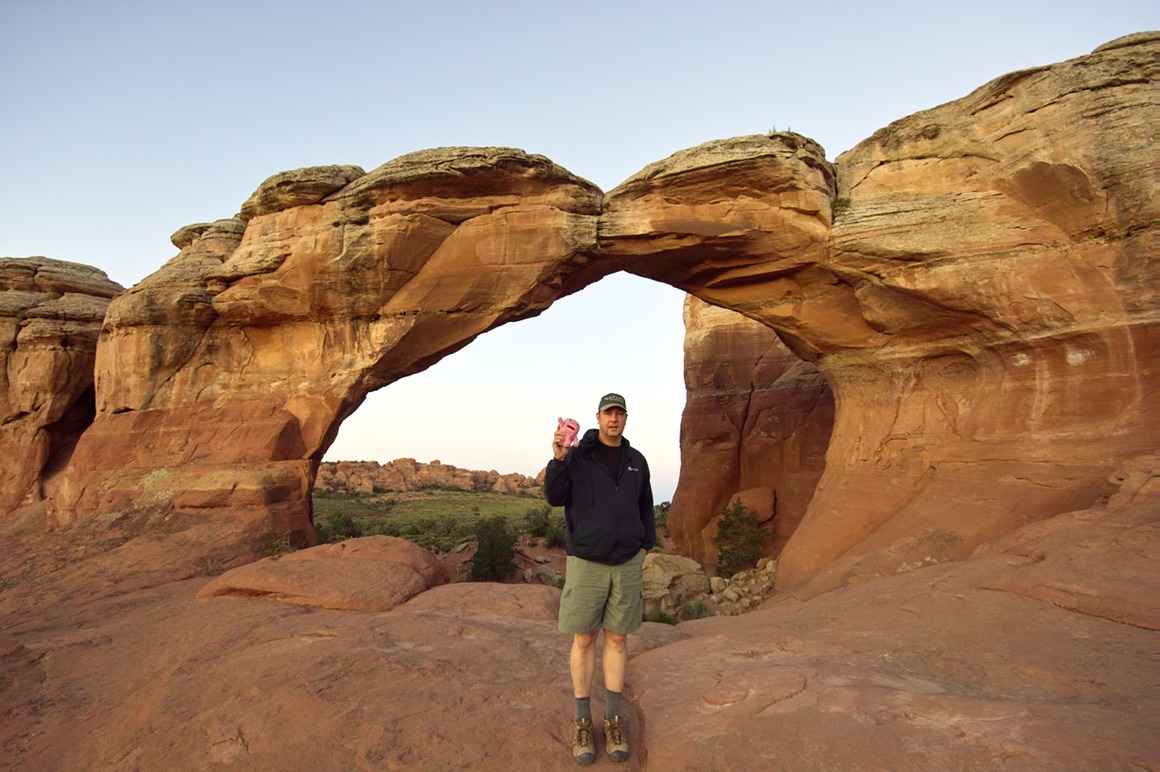 Once the sun lights it, it starts to glow. Again, this only happens for a few brief minutes.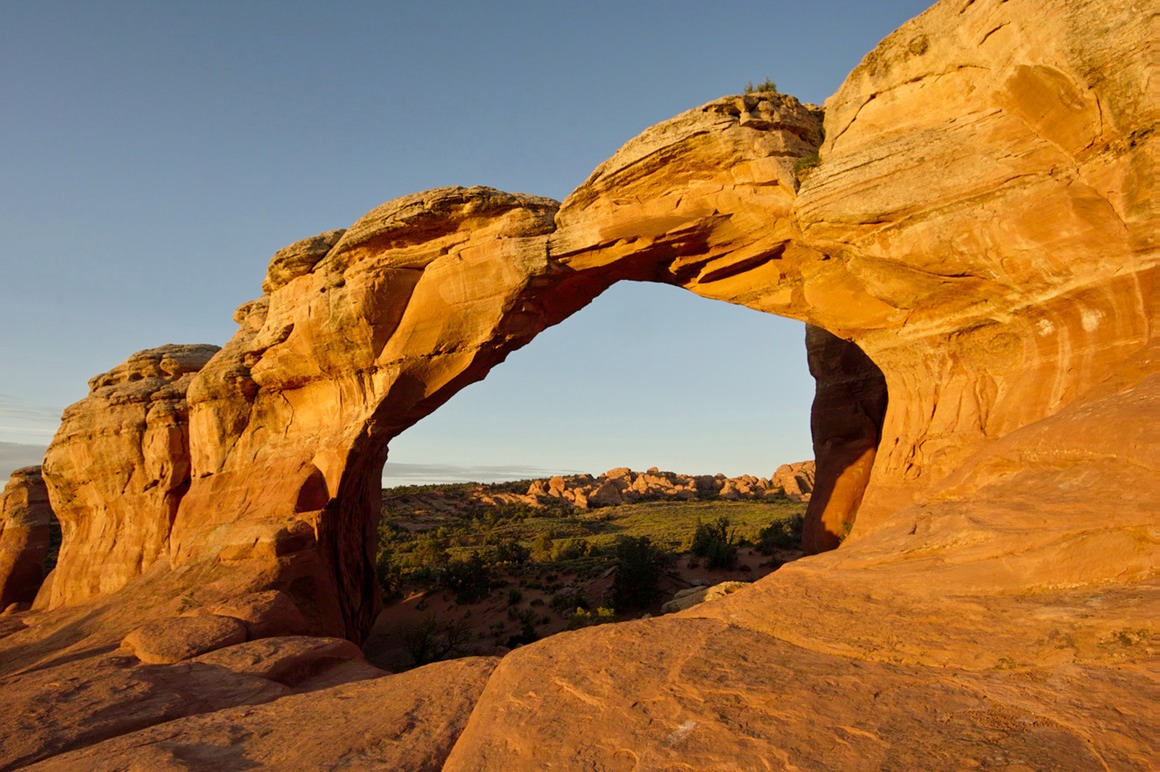 Pulling back, you can see the Arch in the midst of the rock formation here. And notice how the colors are shifting already (see, that way you don't blame my lousy processing!)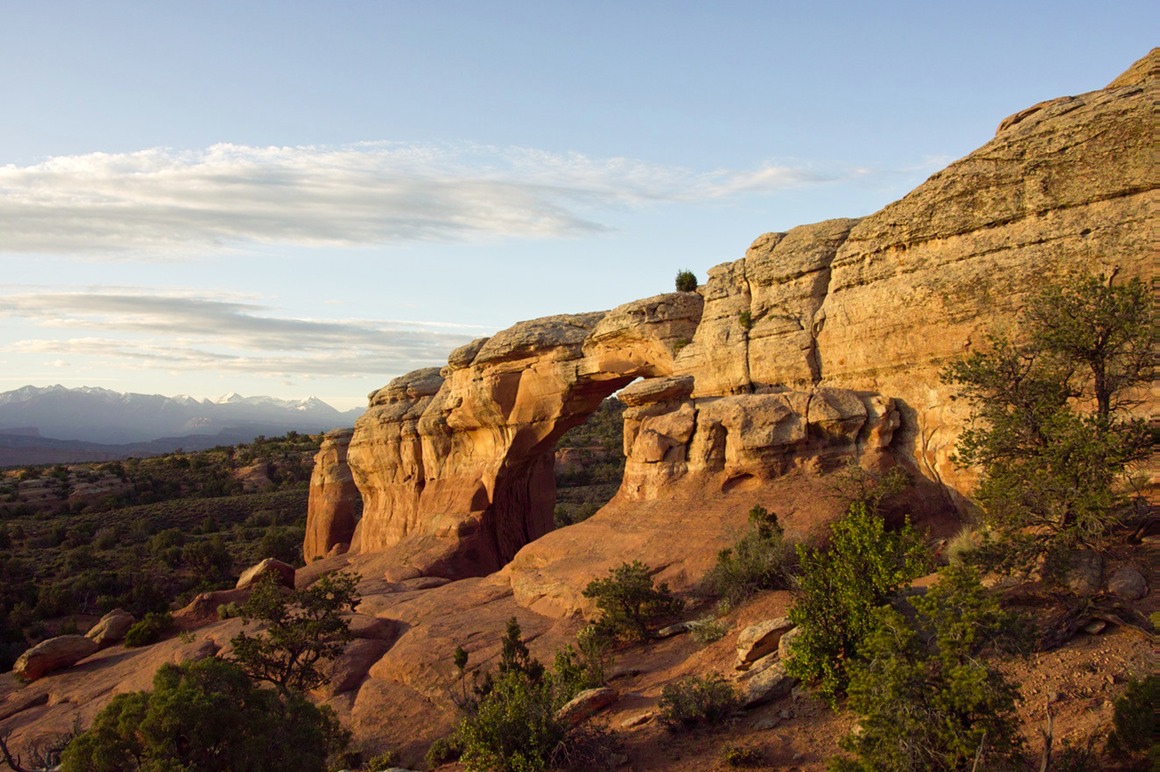 Hey, where'd all that red sandstone go?? ;-)
Sand Dune arch is in that set of formations in the background.
And a rock formation we bagged on our way out. This was a nice short hike, about a 5 minute walk in.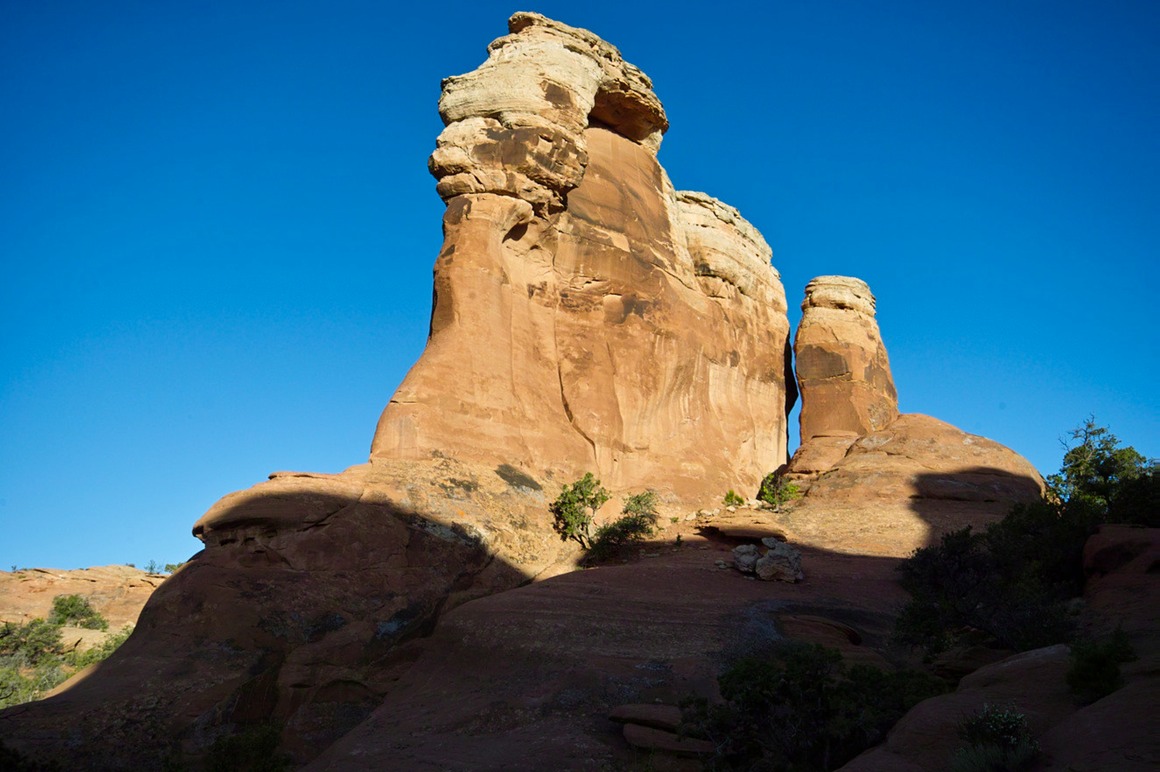 Some fins.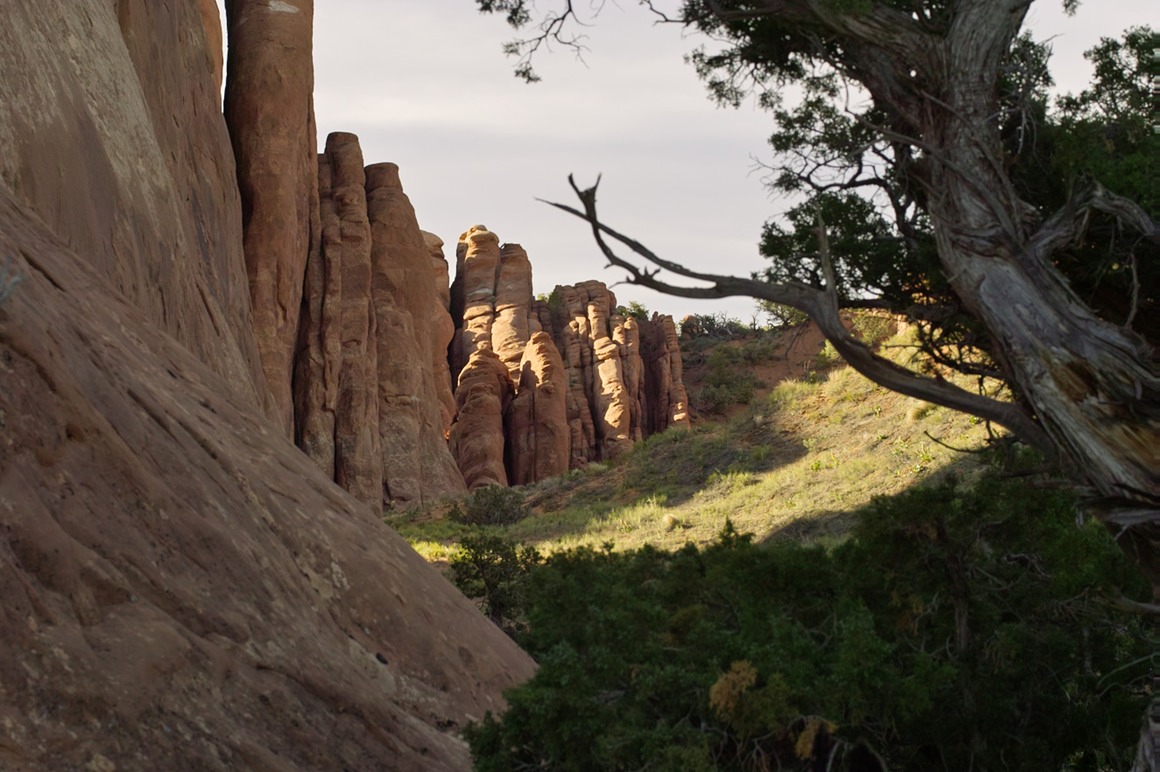 We noticed some clouds moving in, and wondered if it would affect the rest of the morning shoot. Rick decided to take us down to photograph North Window, but on the drive we couldn't help ourselves from shooting this formation (Turret Arch, the Windows) from a distance. La Sals are the snowcapped mountains in the background.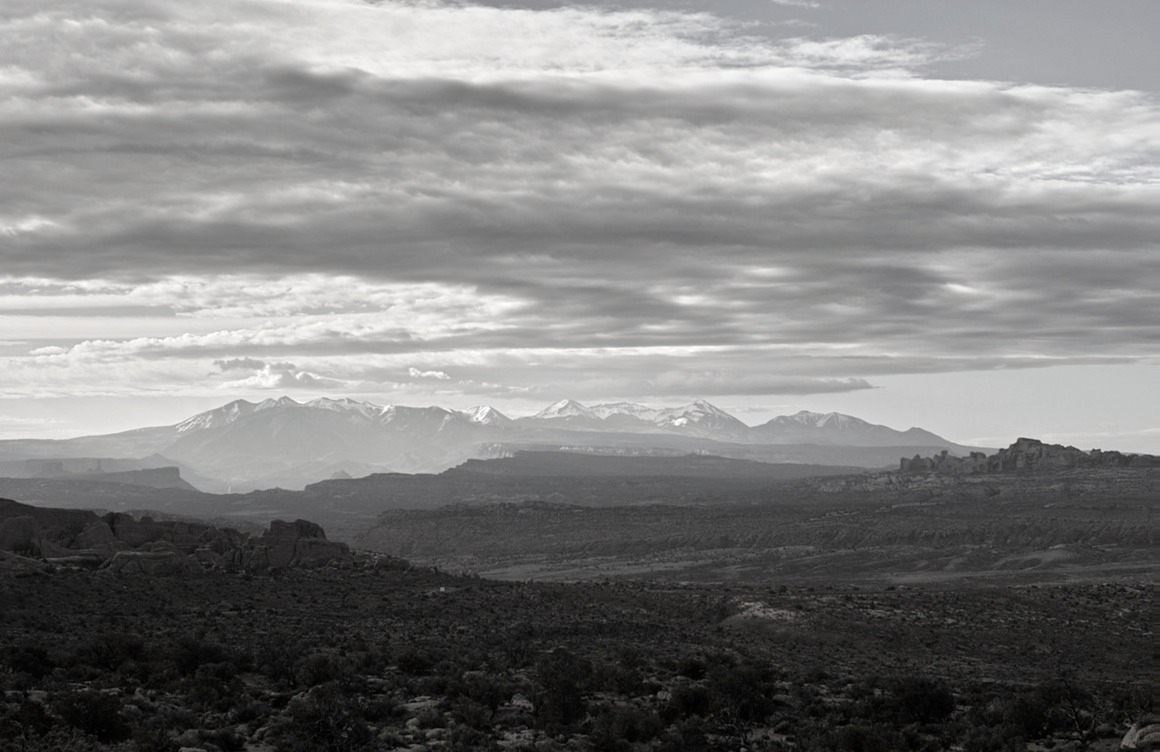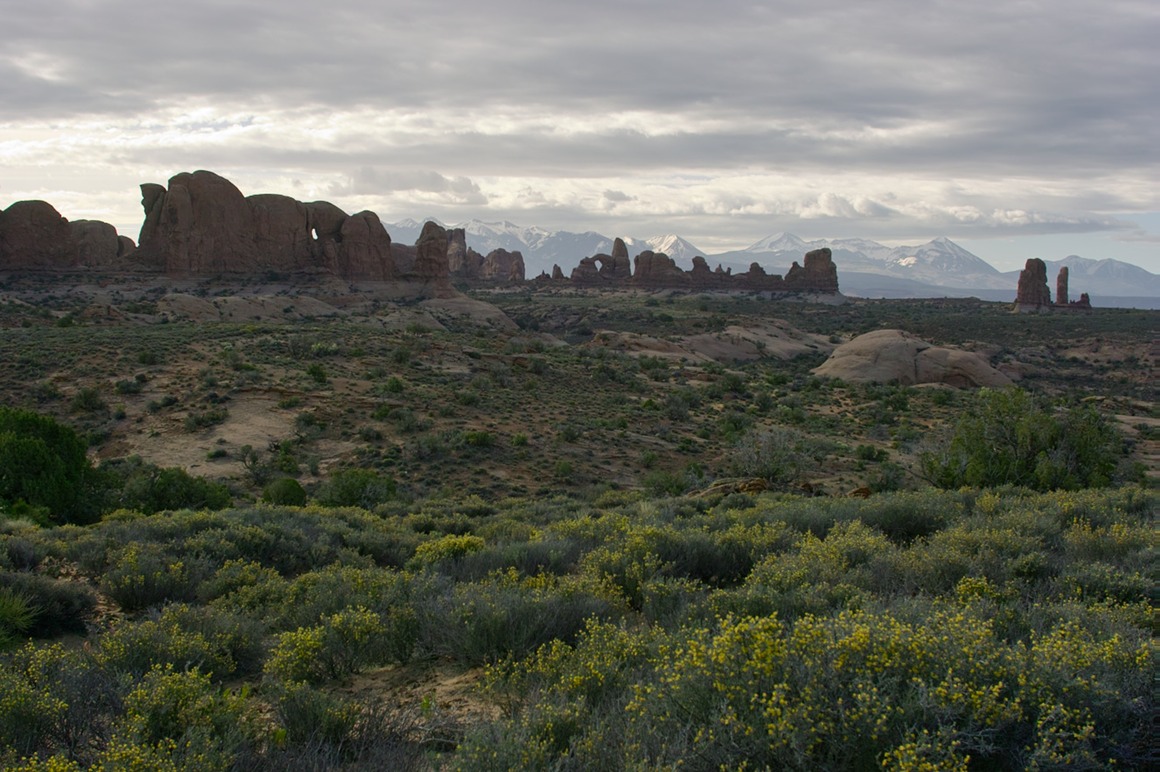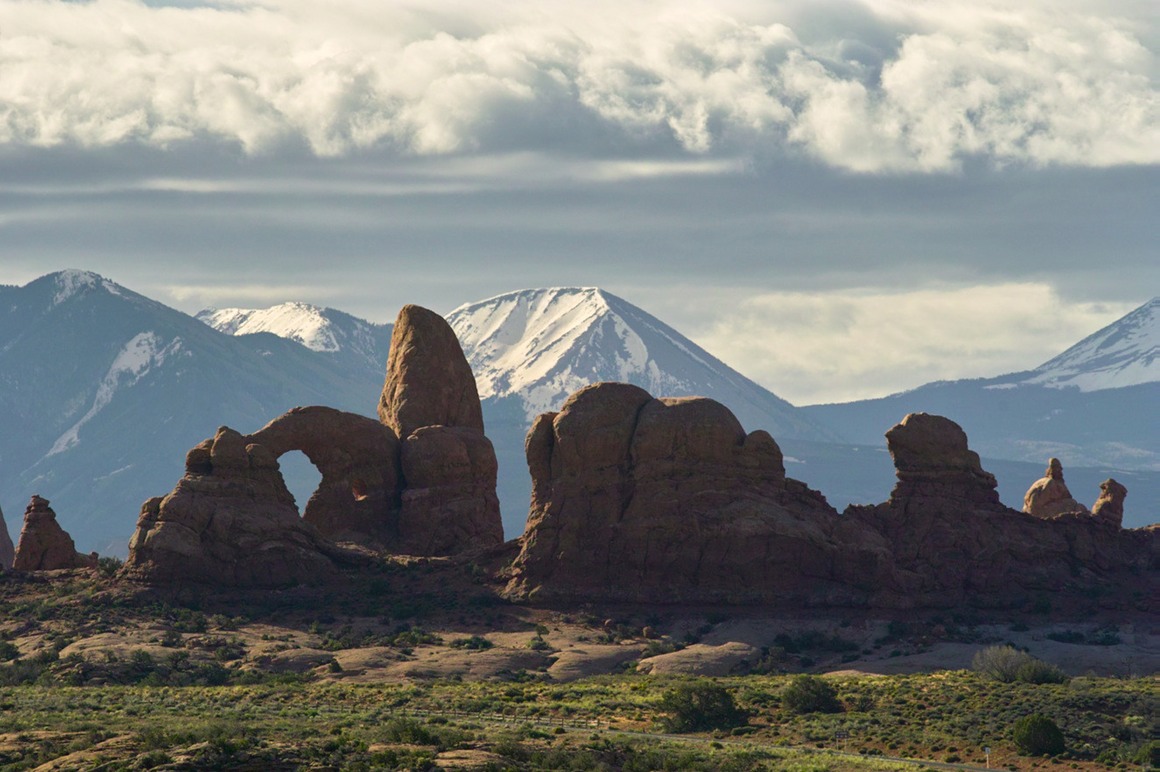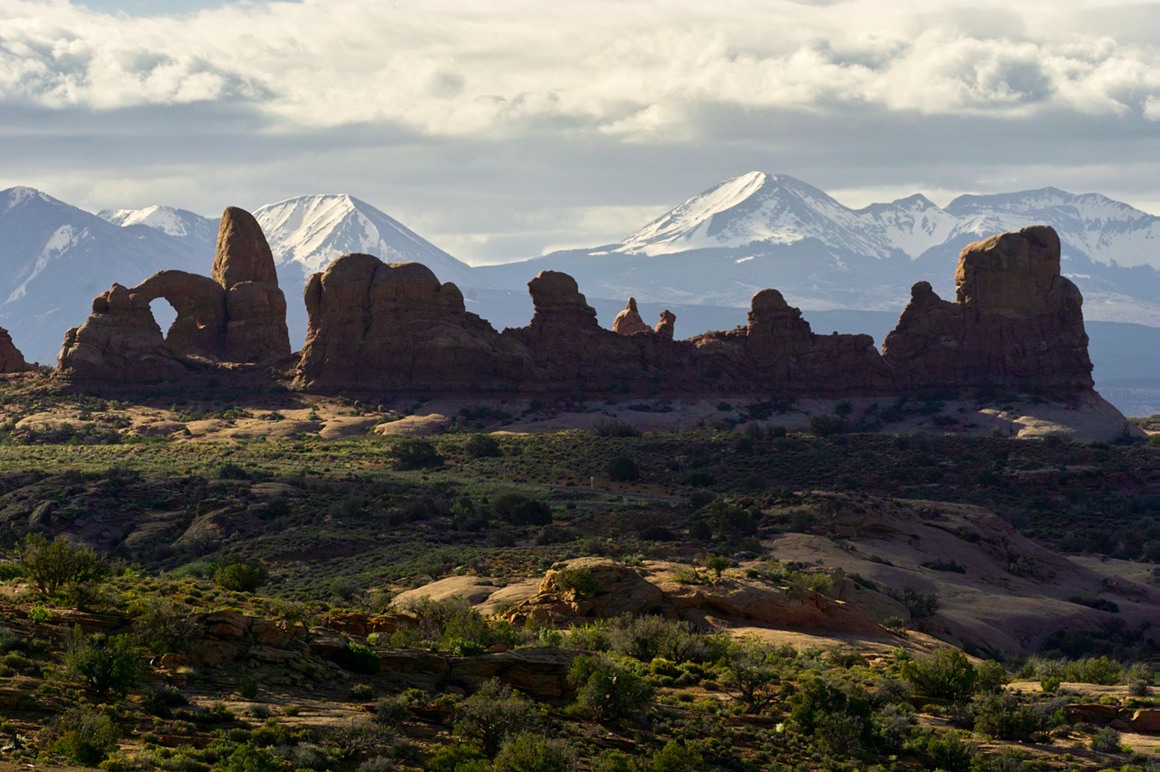 When we got to North Window, we had two nice surprises! Beautiful clouds, and no photographers.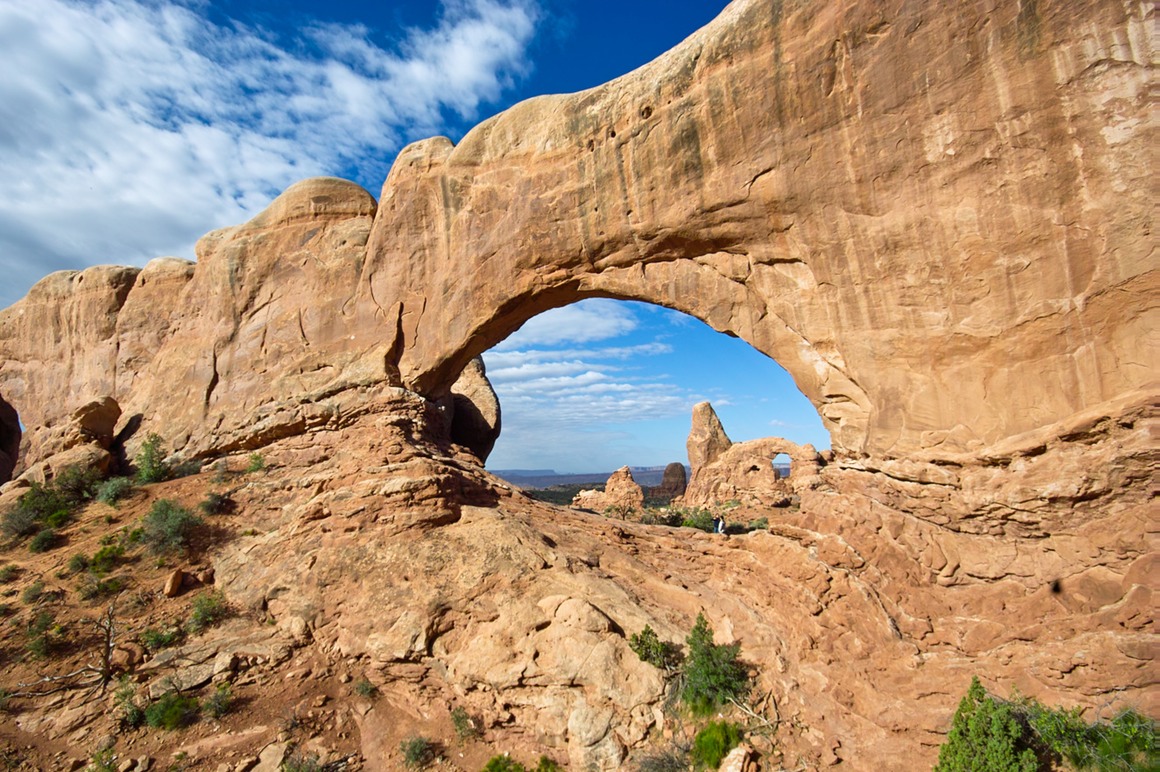 These next two photographs were shot within a minute of each other. The broken clouds were moving across the sky at a reasonable pace, and they were creating bands of sunlight across the landscape that would selectively light things. Can it get much better? You can take a darkened arch with bright background, or a bright arch with darkened background... Turret Arch is through the window, BTW.
Fantastic scenery enhanced by great clouds and wonderful lighting! And as we were heading out of the park, we had another 'shaft of light' moment, and pulled over at the side of the road to capture it. I'll say upfront that I missed my best opportunity (the light disappeared), but this came up again. Not nearly as spectacular as the one that I'll keep in my mind's eye, but a nice rendition of the Tower of Babylon.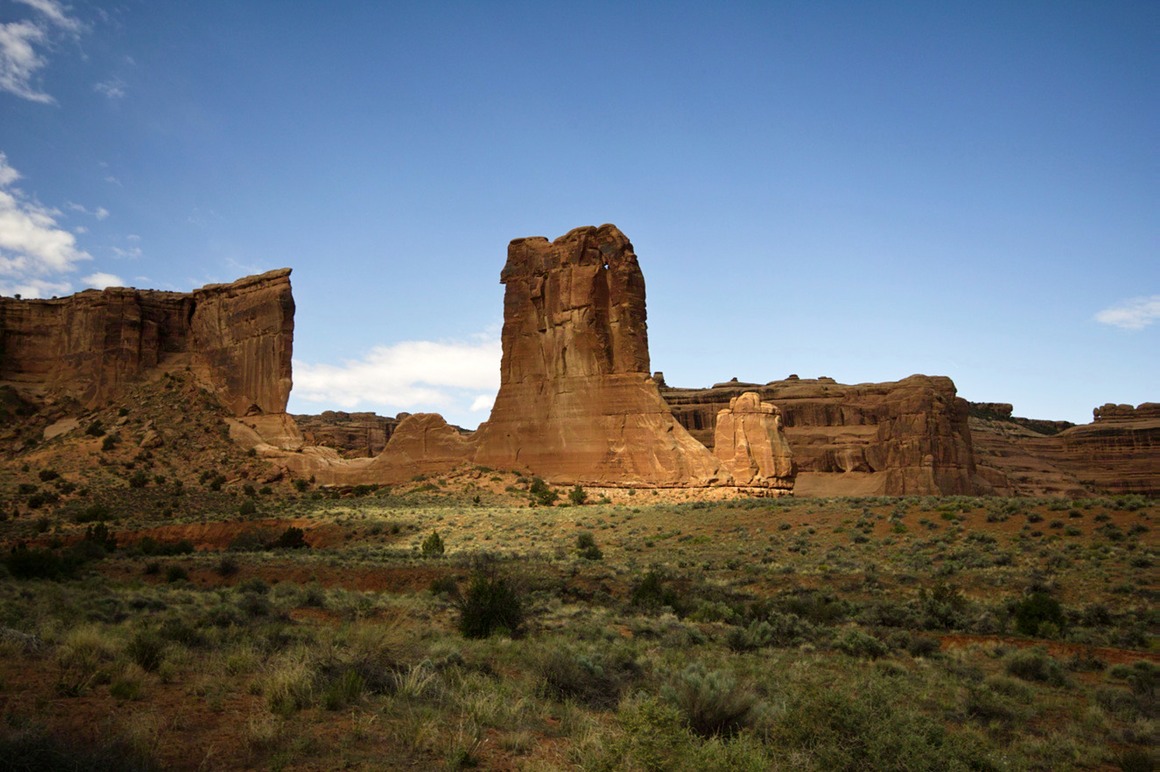 After such a spectacular morning, what could we expect for the afternoon and evening??? SAND! It was coming, and it wasn't going to be good. But we came up with a photogenic alternative...