It seem like once a year, whether I need it or not, I get the opportunity to go to a dog show. This Friday was a little bit different than normal—Jen was doing stuff with her high school class, and Diane was stuck at home with a bad foot. So Grace, Melissa and I took Diane's van, stuffed it full of Shelties, Ridgebacks, Field Spaniels and Curlies, and headed to Belvidere, IL for a dog show. And even though I love to complain about dog shows, this one was pretty special for me—this is Grace's last weekend as a Junior. She turns 18 on Monday! So it was going to be fun to see how she did—and the girls had a lot of dogs to show, so it was going to be interesting to see how they handled it.
When we got there (and I don't want to talk about the stinky trip George), I was introduced to Grace's friend and fellow junior, Taylor and her mom (Sue). Junior showmanship was first on the agenda. Grace asked me to take some photos for Taylor, and so I did: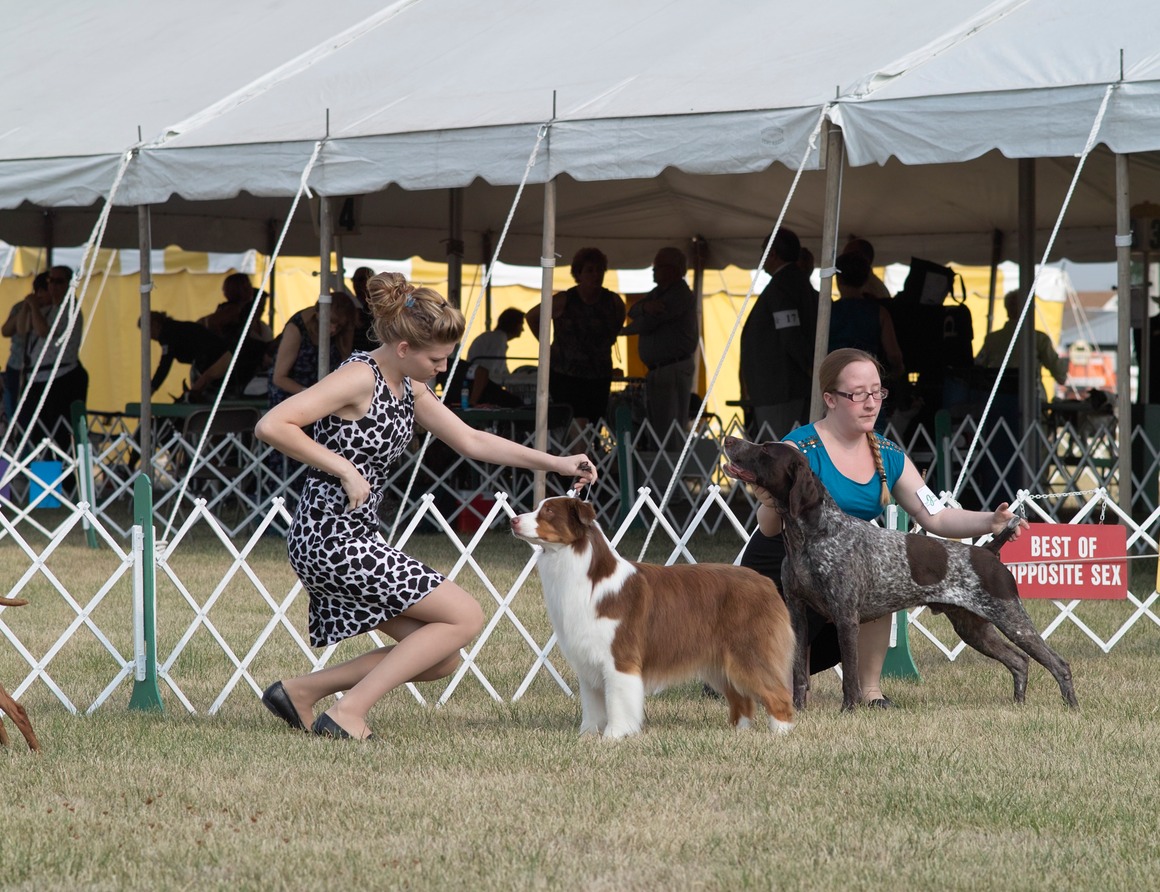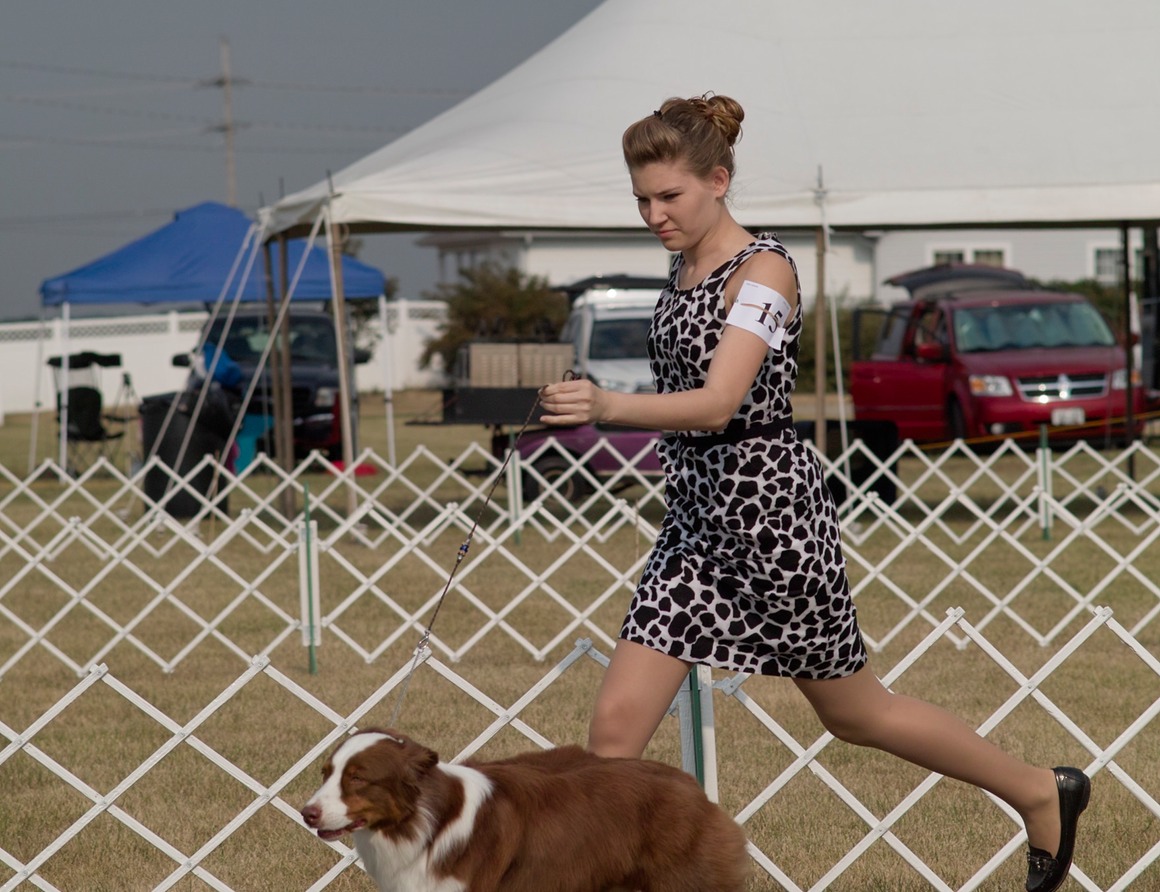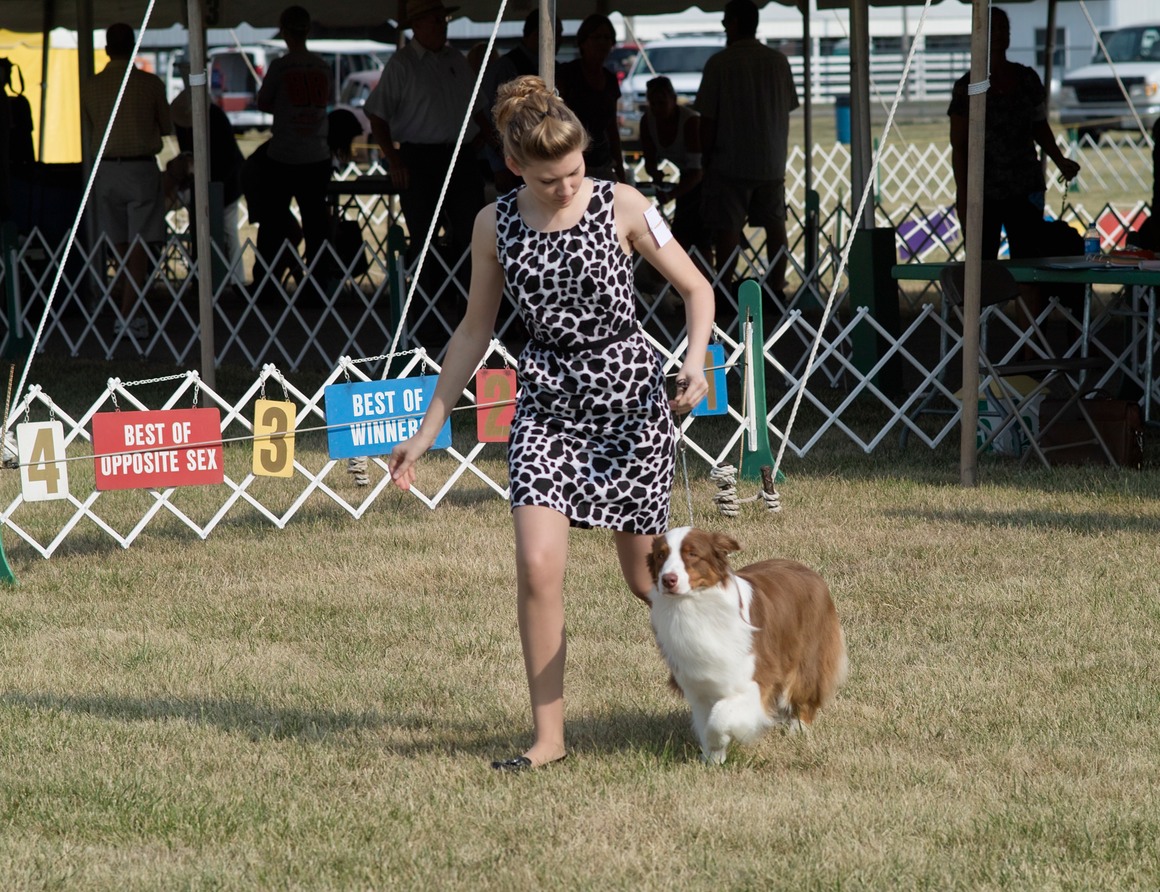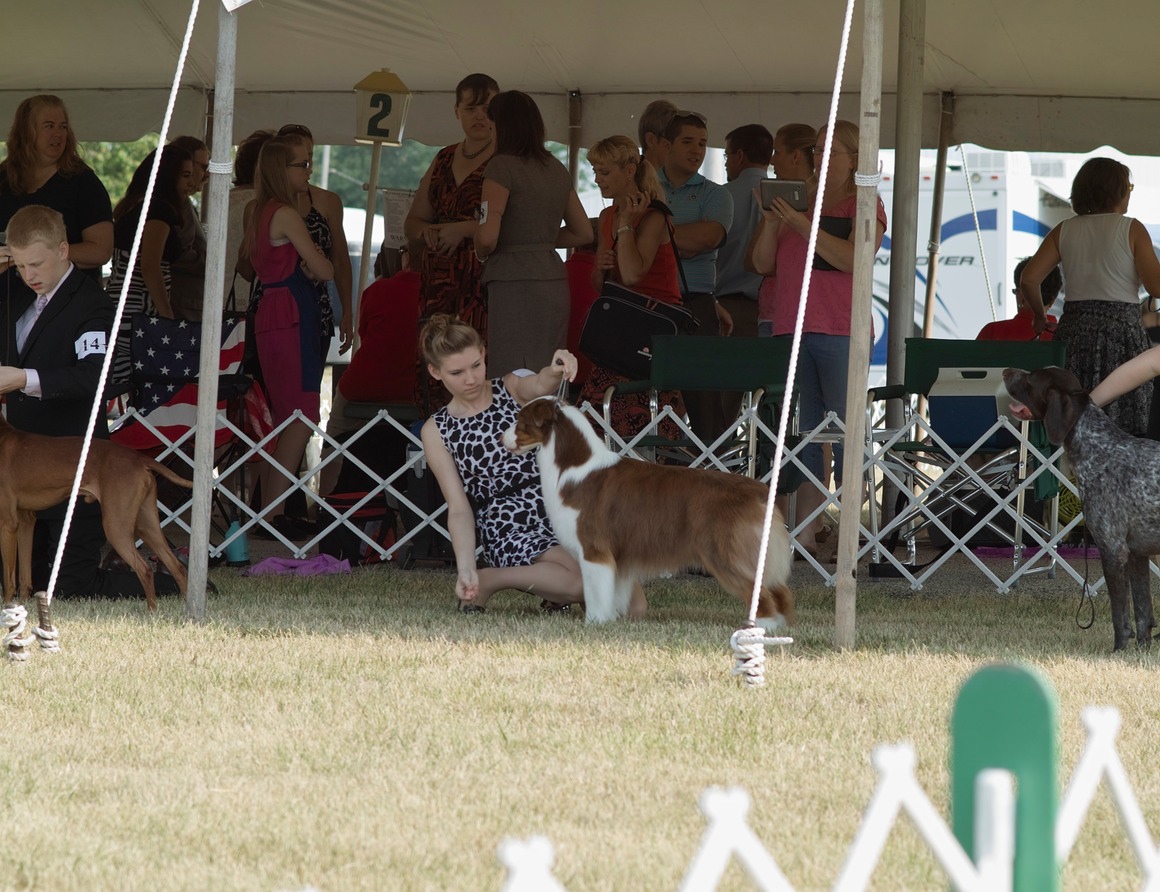 You can see a full album for Taylor here.
Taylor won her class (Open, I think), which put her into the Best Junior finals. Grace was up next in Masters and had one other girl for competition.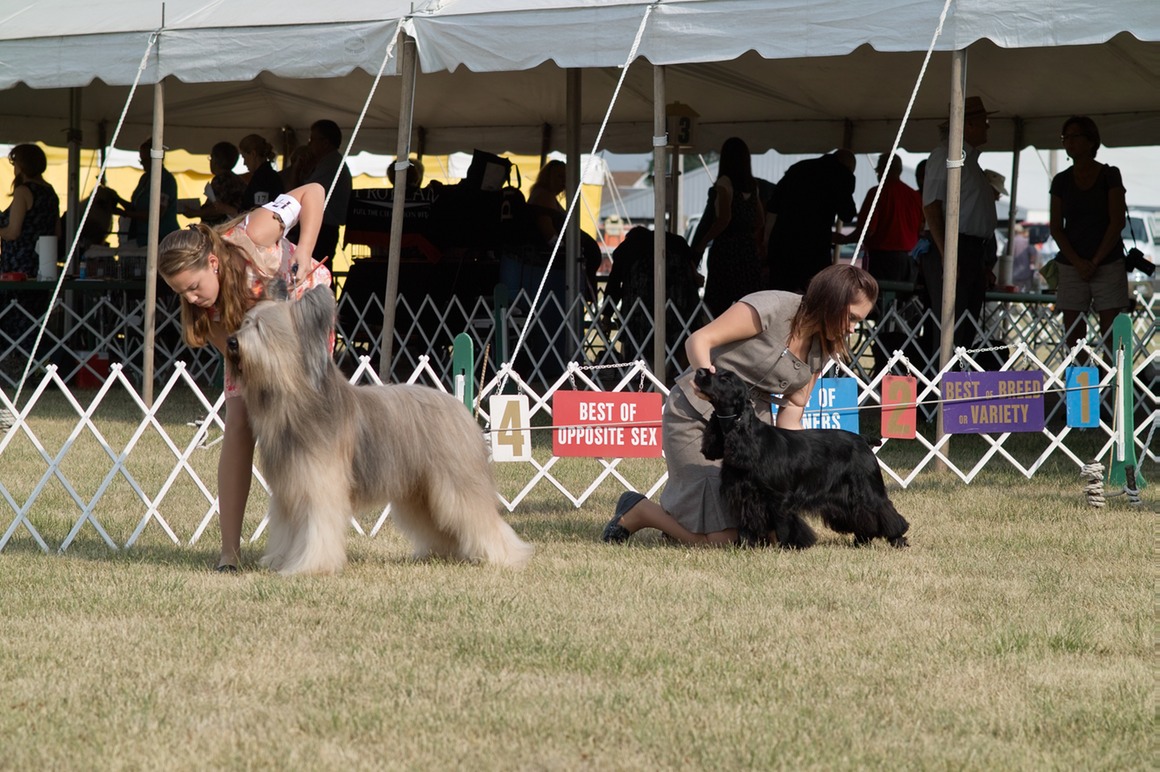 She did a great job with Darcy (as usual) and won her class! Then all the junior winners went up for best junior, and Grace pulled that out in the end (it was a tough class). Here's the two of them starting out in the finals competition. Grace's album is here!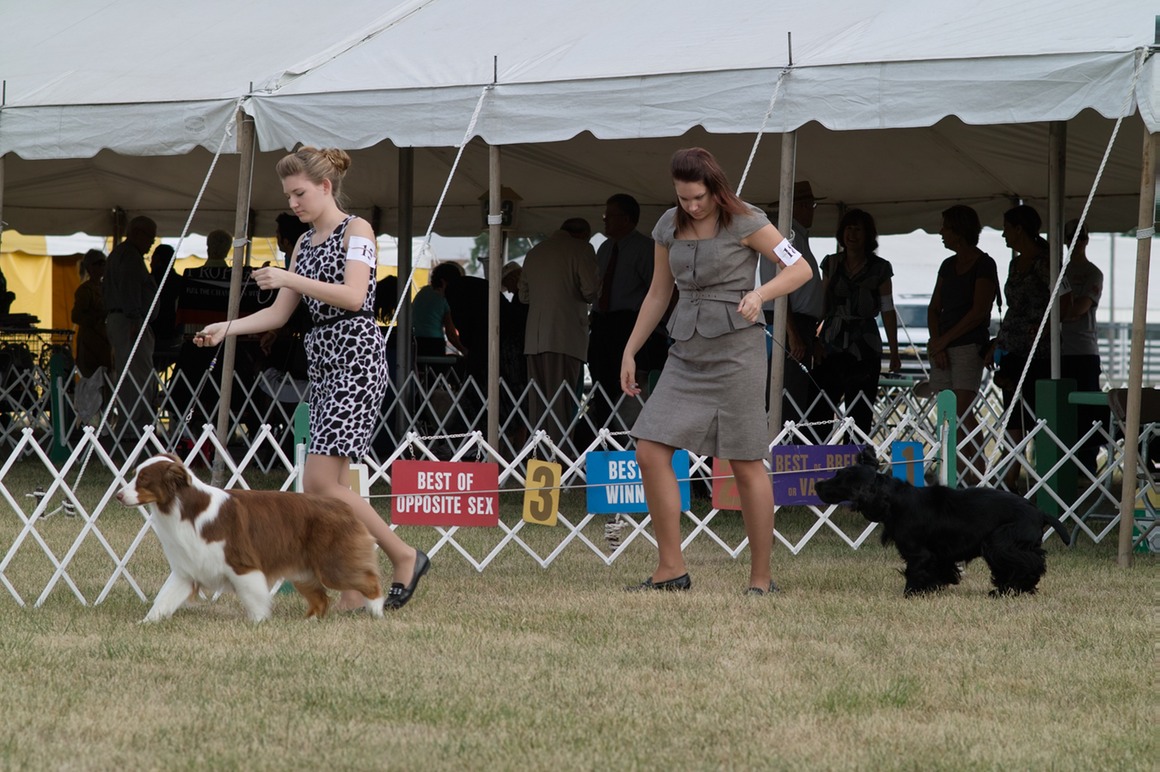 Grace did a great job—it's always amazing to see how well she handles dogs. And I got to see her show Rhodesian Ridgebacks, Curlies, German Shorthairs, Yorkies, Chessies—she was really busy for quite a bit of the day. I had a great time hanging out with the rest of the dog show kids and parents, and just generally being obnoxious and trying to embarrass my daughter. Deep down inside, I'm really proud of her—she's an incredible, amazing young woman.
The rest of the time I spent shooting dogs. Enjoy the rest of the photos!