Now that we had Kendall and all his good camping equipment, we had some decisions to make. The original plan was for us to spend some quality time with hard ground sleeping in the Canyonlands, but Rick's Hawaiian blood is apparently too thin for the cold and wind that was forcast for that area (that's how we ended up in Page in the first place). And although I hadn't mentioned it yet, we've had quite a bit of wind to this point of the trip. Not so bad shooting big rocks, but shooting flowers is challenging with them blowing all around.
We happily decided to pack up our stuff and make an overnight excursion into the Paria Plateau/Vermilion Cliffs Monument. We had our South Coyote Butte pass for today (Tuesday), and we thought we'd stop by the station and see if we could get a Wave pass for the next day in the lottery. No luck (again). There were people who had been there all week trying who went away empty handed, so I don't feel to bad. We did luck out again and had the opportunity to grab yet another day in South Coyote Butte, so we took it. The permit was cheap ($5/person/day) and this gave us some flexibility as to our plans for the various locations. 
We headed down the gravel road (GSNEM 700–House Rock Valley Road) that leads to North Coyote and South Coyote Buttes. We were treated to incredible views. We stopped a few miles in to take in this scene: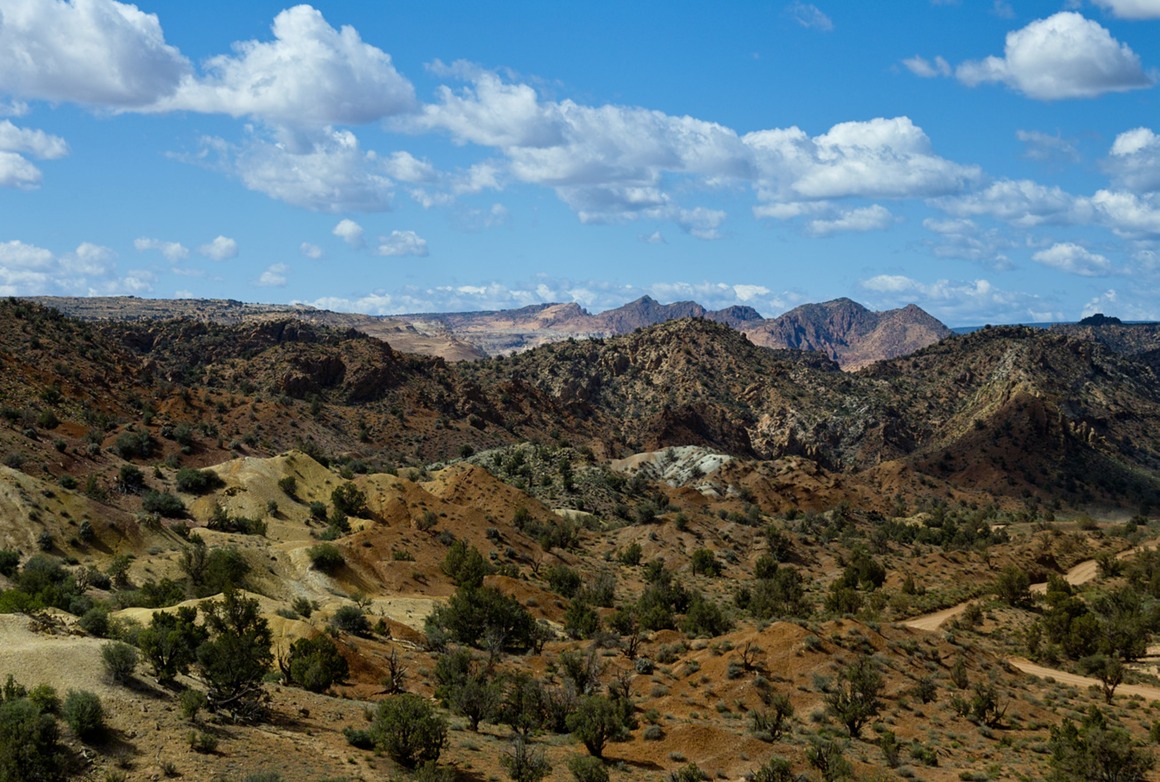 The Vermilion Cliffs is a very apt name for this area—the reds and oranges in this area are incredible! The sky was gorgeous and we had lots of puffy clouds that cast shadows dancing over the hills. We also decided to load the Jeep with some flat rocks in case we ended up getting stuck in the deep sand that we would be facing later in the trip. Our fearless leader Rick is scouring a wash for appropriate sized ones here: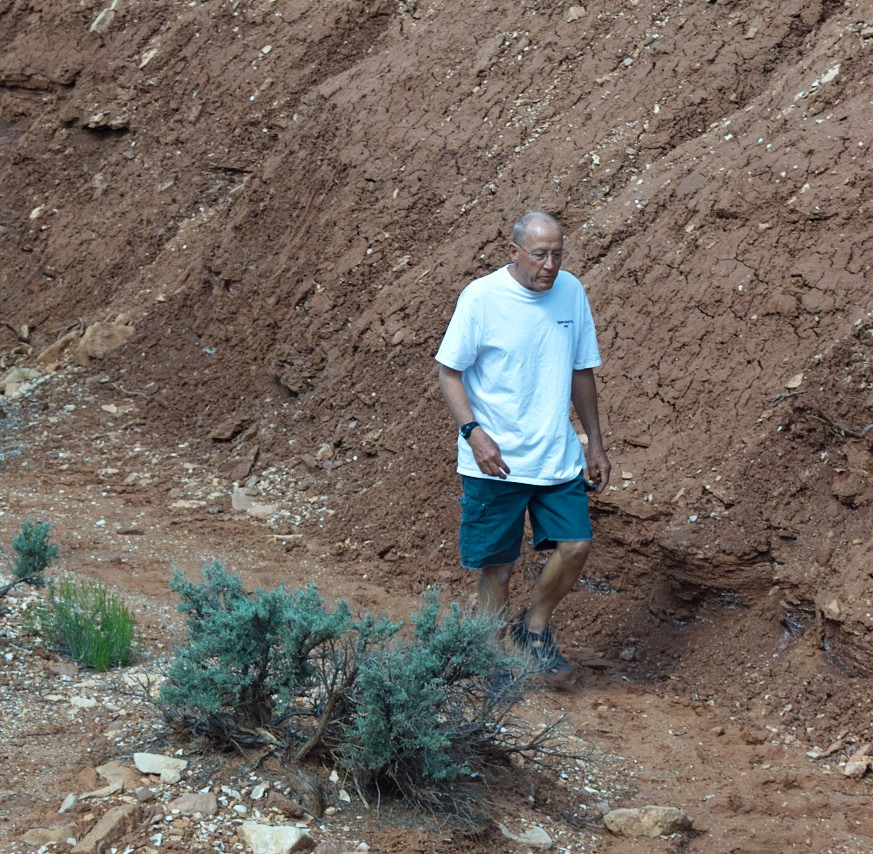 Kendall was busy taking photographs of all the native wildflowers in this location (there were tons around). Not to repeat myself, but one of the most amazing aspects of this trip was getting to see all the flowering plants and shrubs around here. Just incredible.
The drive continued (with a nicely loaded Jeep). Note the repetition of the red/orange cliffs above, followed by red/orange sand hills underneath, with bentonite hills (those wacky colored and striped mounds) near the bottom. Dr. Seuss would be pleased! I was surprised we didn't trip over any Truffula trees out here…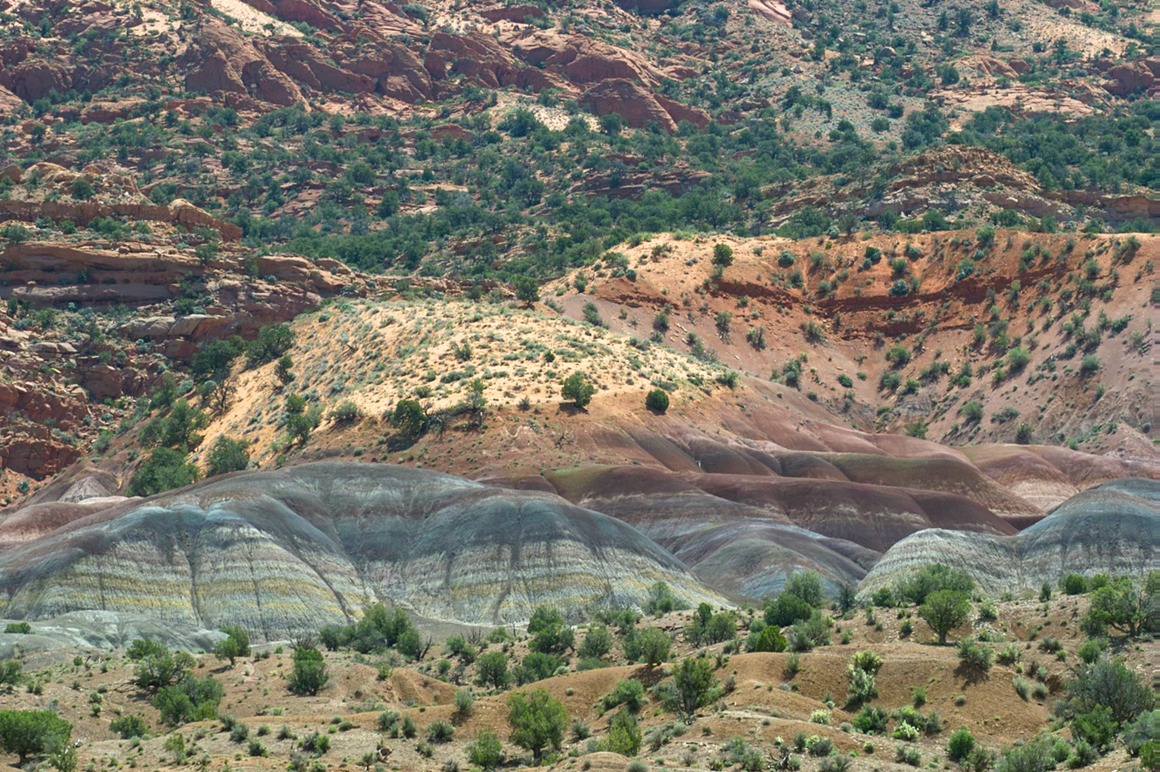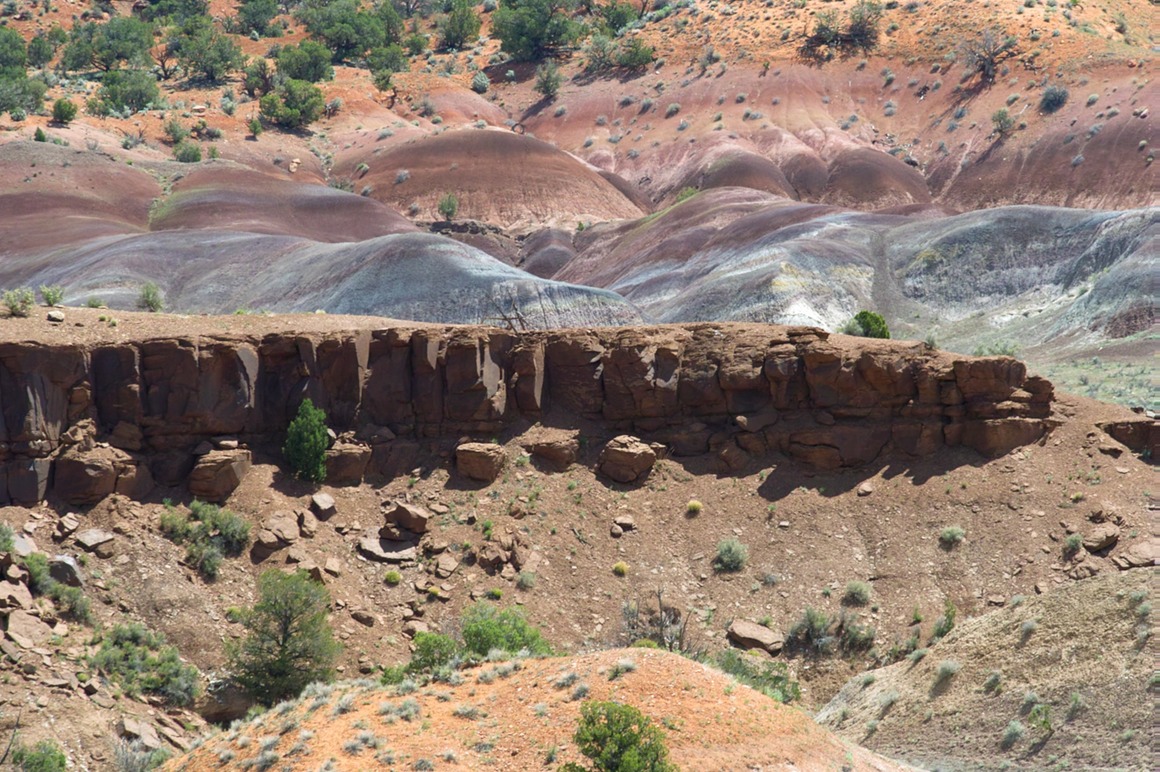 The great thing about driving with photographers is that you stop just because you can. And this struck our fancy. It looks good in color...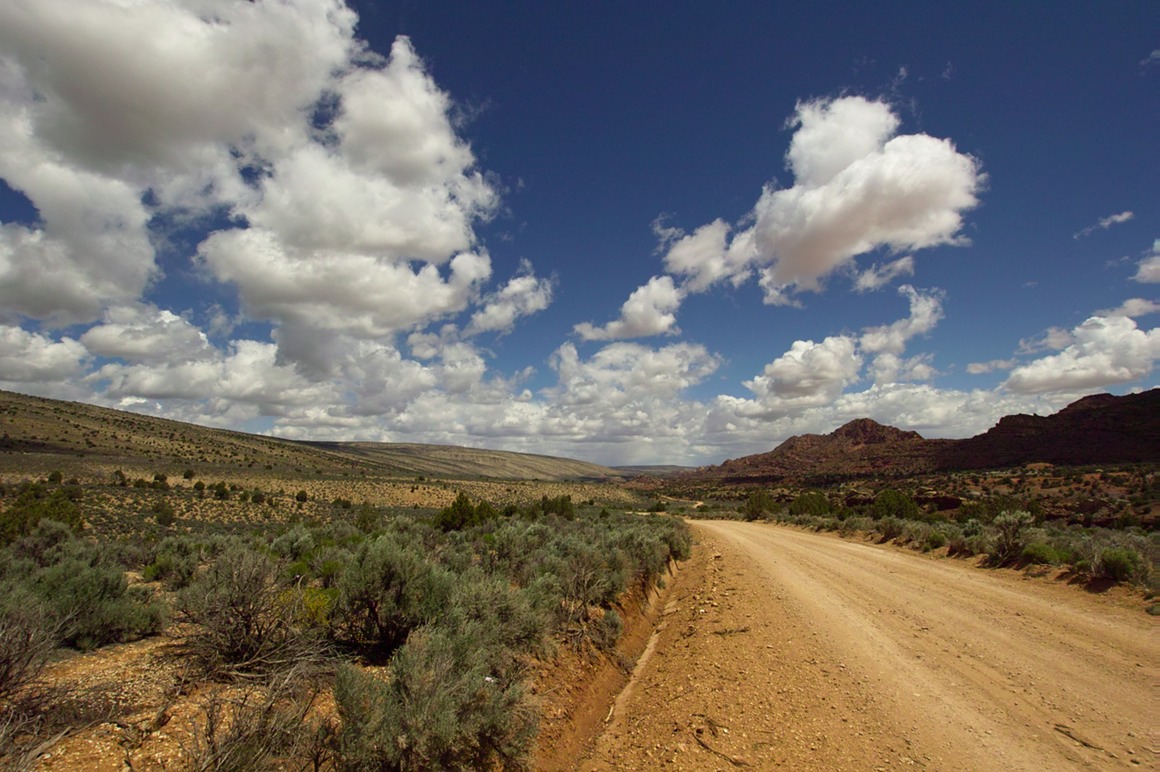 But do you prefer it in B/W?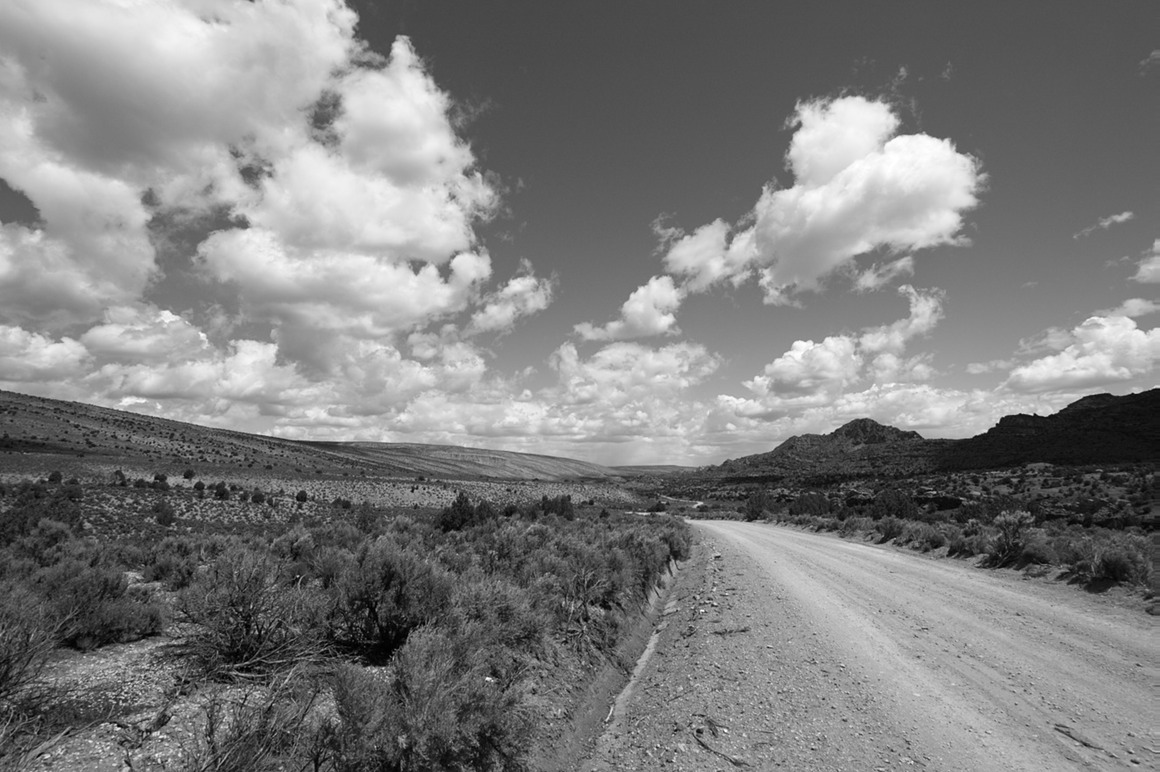 Every time we came across sage brush I had to grab a couple leaves to crush. It made me wonder where I put my roast chicken.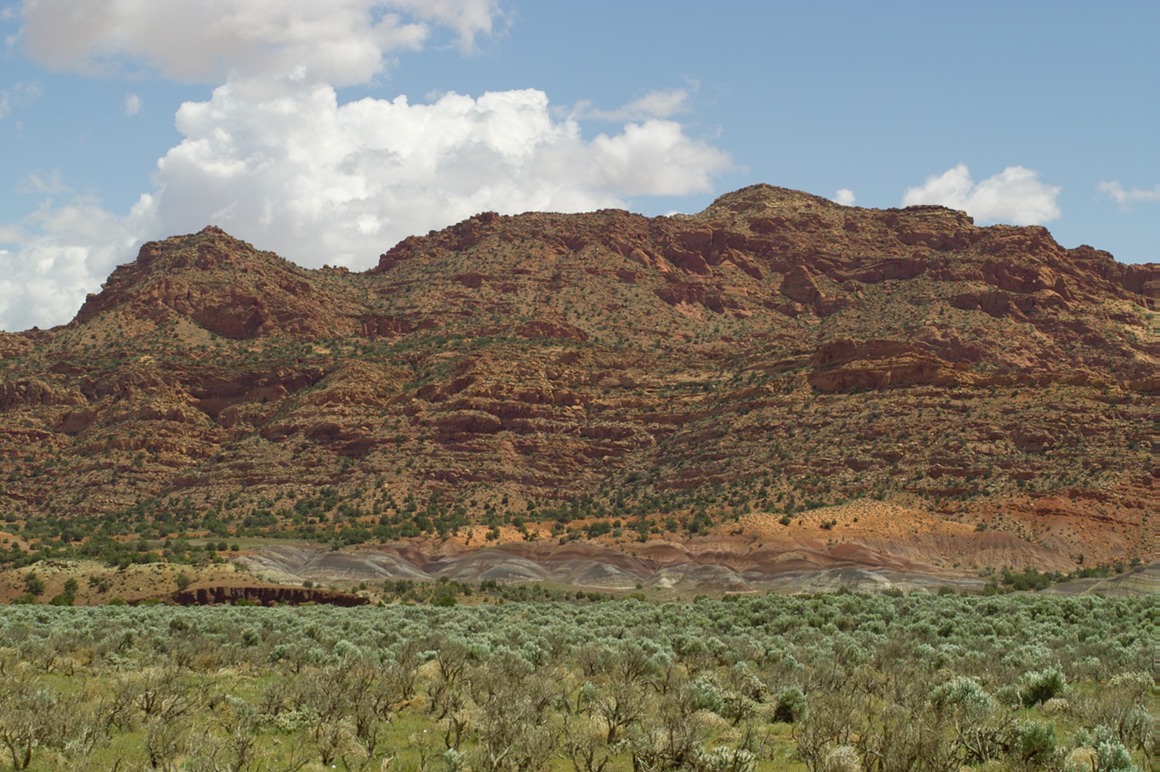 Another friendly cactus species... (can't remember what Rick called these).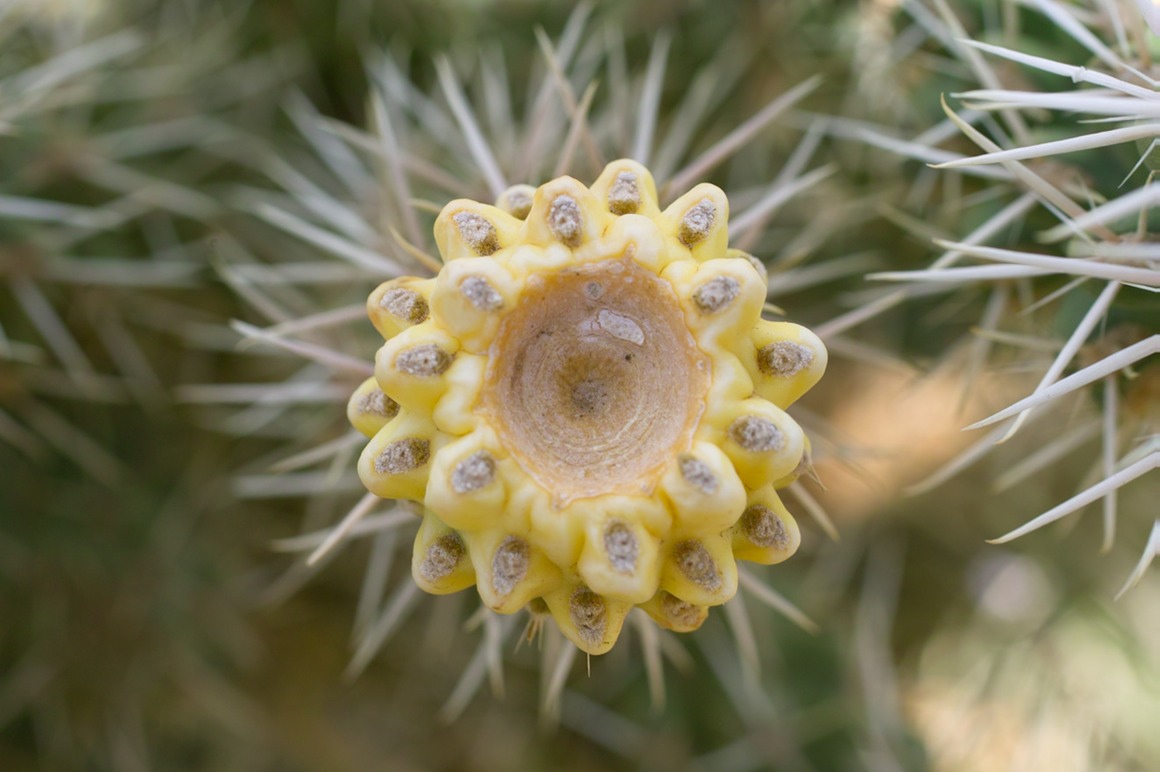 After a while, we turned on the road to Paw Hole. This road was supposedly much more difficult to pass, but the alternative route runs an extra 20 miles south, so this cuts off a lot of traveling. Rick did great blasting us through the sand in the Jeep.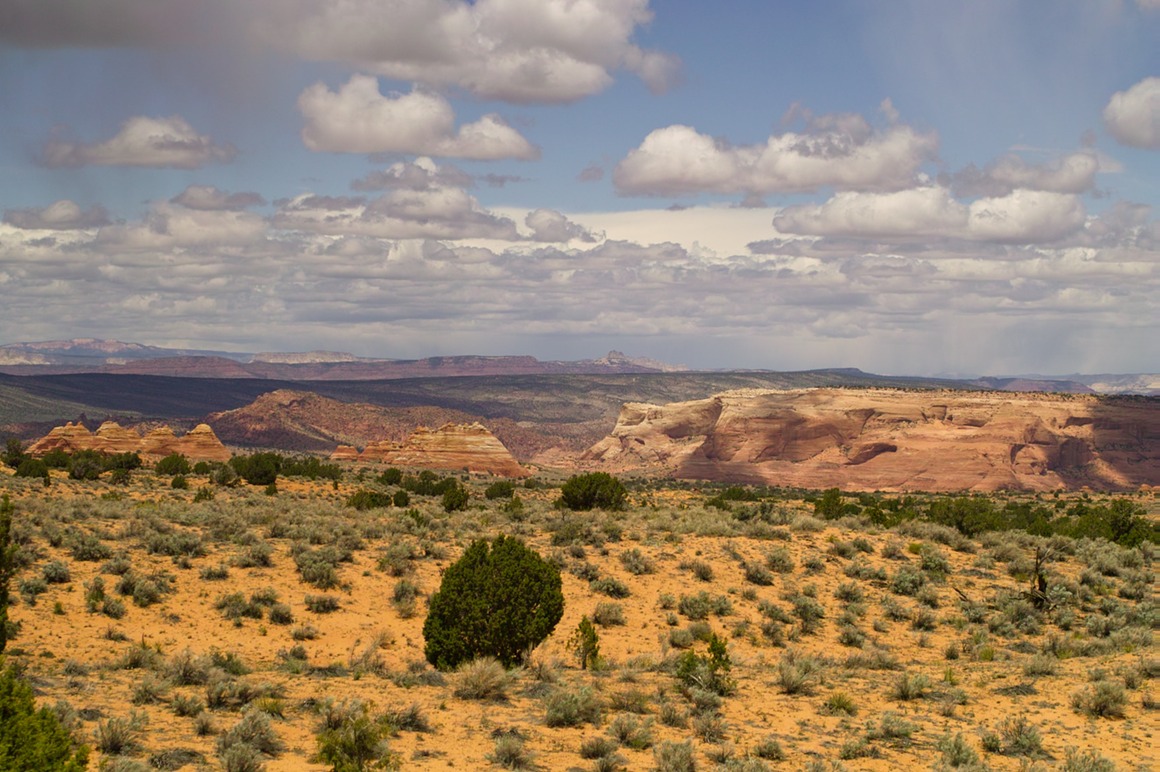 And I believe that these are the South Coyote Buttes shown below. We'll be exploring those more in the next day.
We were fortunate to block the path of a guide who was leading a small tour to White Pocket as we wondered which way to turn on the unmarked roads. It was a good thing we did ("Hi" to Susan of Paria Outfitters), because I think we would have picked the wrong road. Susan was driving a big Surburban, and she just told us to follow her and keep on the gas to get through the deep sand. We had another exciting 40 minute drive to reach our final day's destination of White Pocket: home of red sandstone and brain rock.