So, we got through the amazing tunnel(s) at Zion, and headed to Bryce to shoot the afternoon, spend the night, and shoot the next day's sunrise. But escaping Zion wasn't completely easy, because new opportunities always seemed to be cropping up. On the way I was introduced to some more amazing scenery. The southwest is big—and it's a challenge to make photographs. You just want to put a wide angle lens on and capture it all, but you end up with 'salad bowl'—a mixture of junk tossed (and lightly seasoned). Creating strong images with good composition was my biggest challenge on this trip.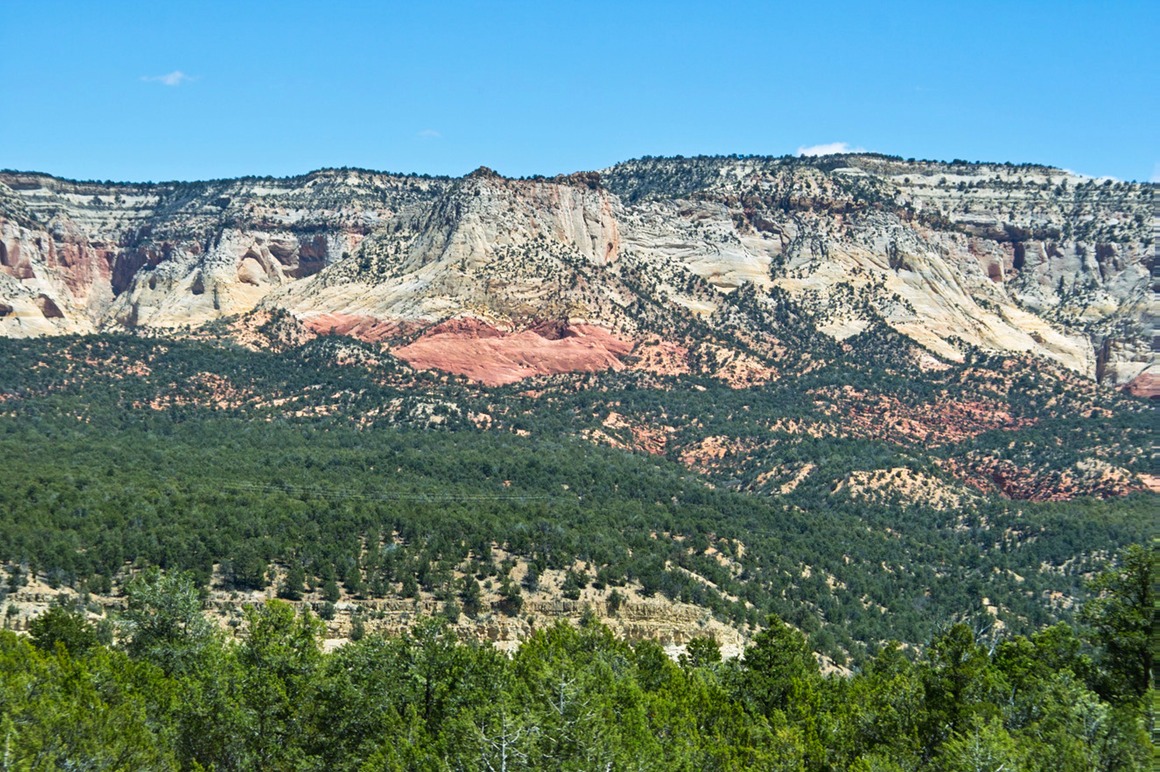 Driving to Bryce. How's this for a nice diversion along the road? We're not in Kansas (or Wisconsin) anymore! Glorious colors, wonderful topology, amazing landscape. Would you ever get tired of looking at this for your back yard?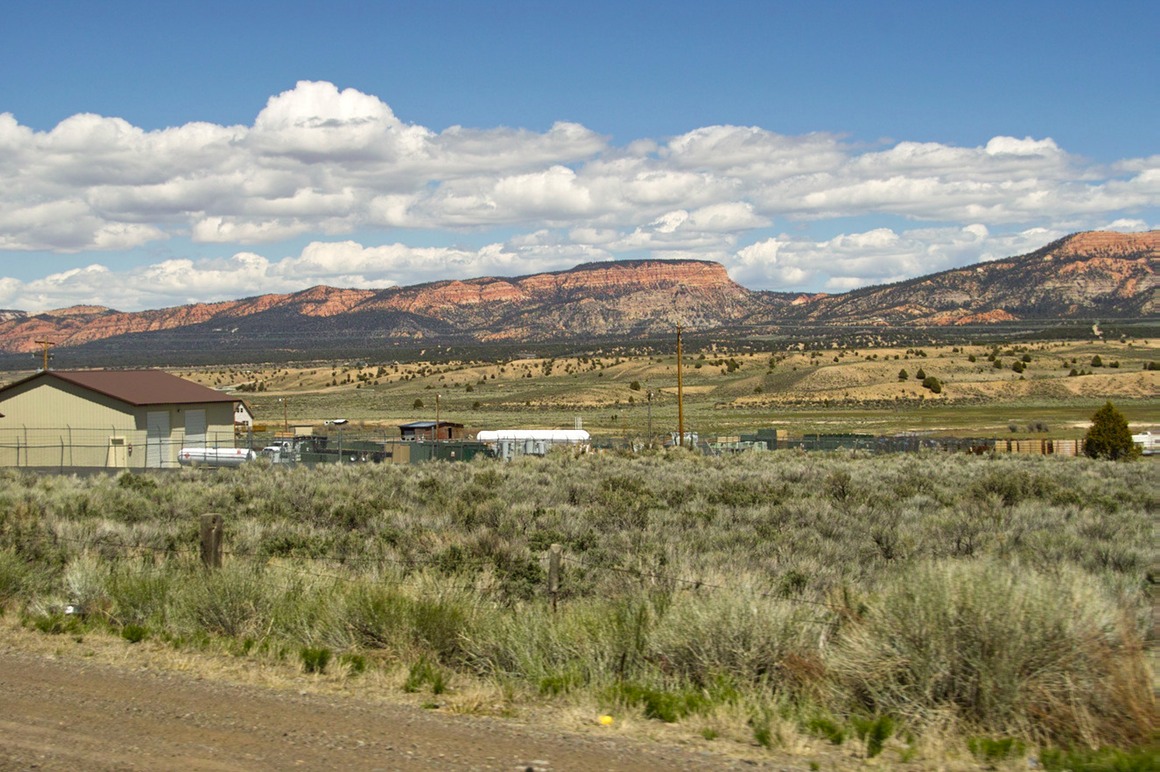 Nope. Me neither. Both these images were shot out of the car with the 18-200 OS lens (thanks Sigma USA!)
I wanted to demonstrate the 'Salad Bowl' effect (although the above images do a decent job of that). I had a nice shot, but SPP corrupted the jpg conversion. So I call this 'Salad Bowl effect–a la Jimi Hendrix'. Trippy, huh?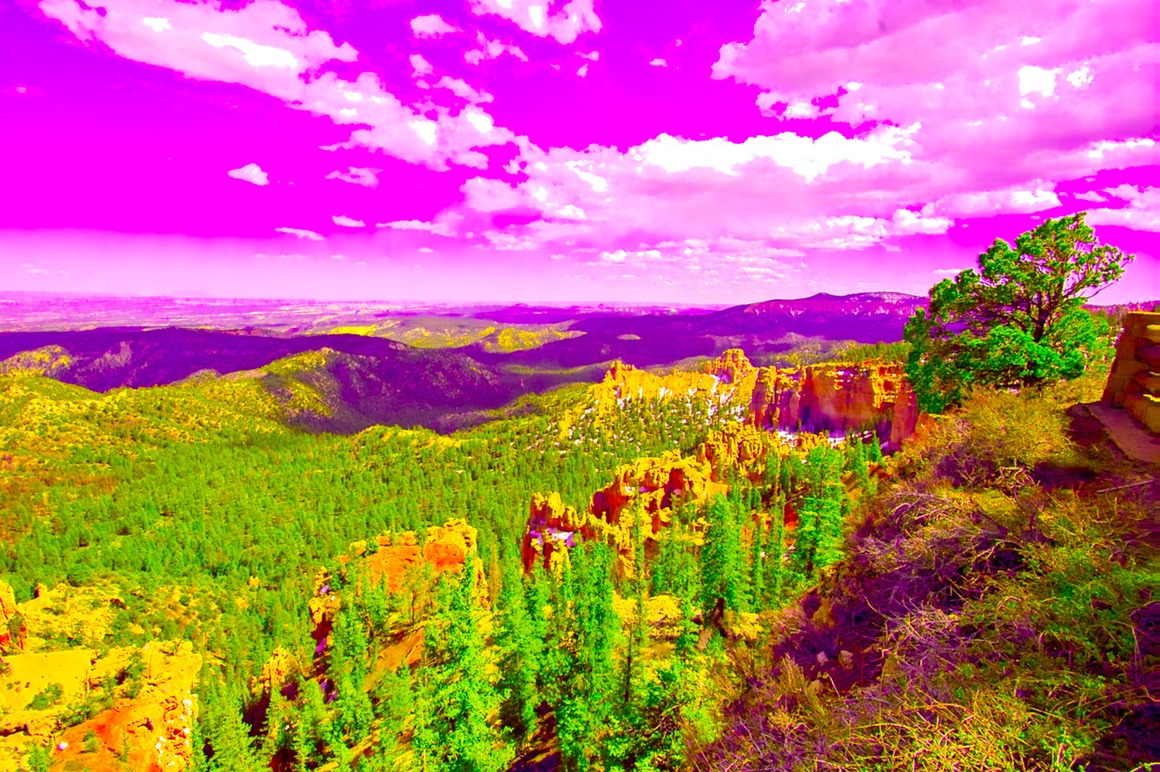 Back to our regularly scheduled stuff. We did most of the 'lookout' points at Bryce once we got there in the afternoon. It was strong light (too strong), beautiful clouds. Haven't yet worked these images into B/W, but there might be some keepers. I wanted to show an overlook where we worked for 30 minutes or so…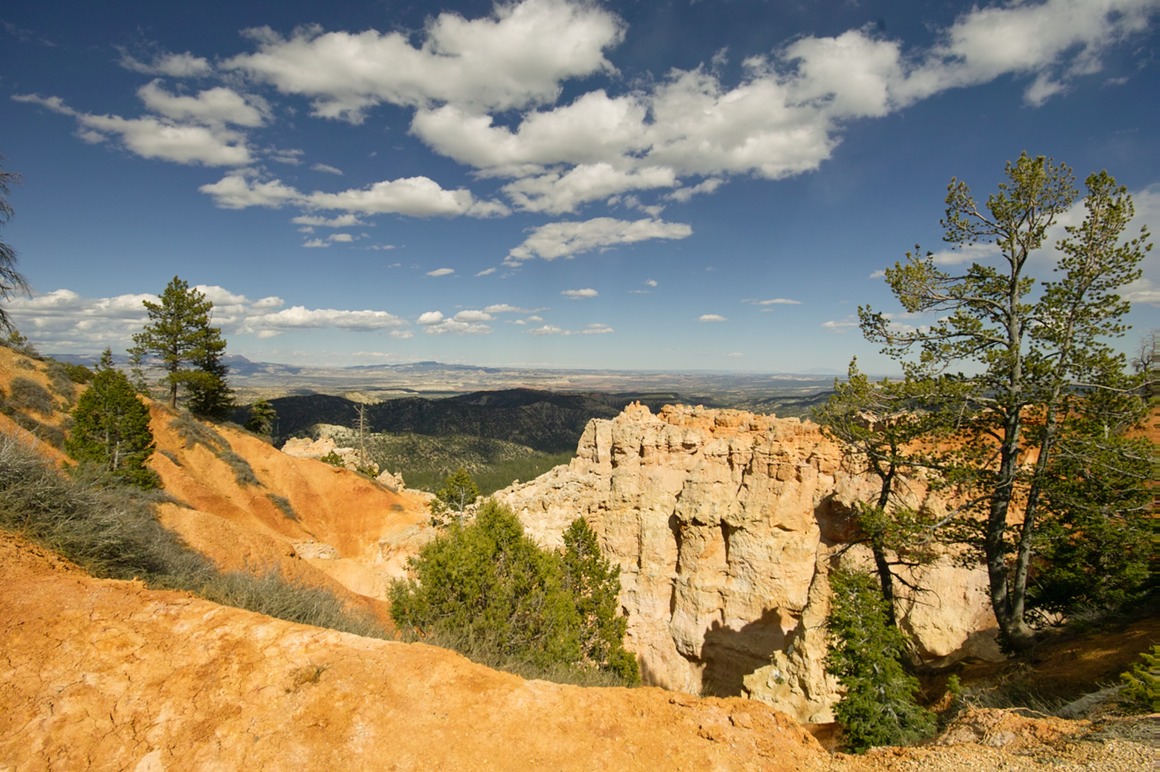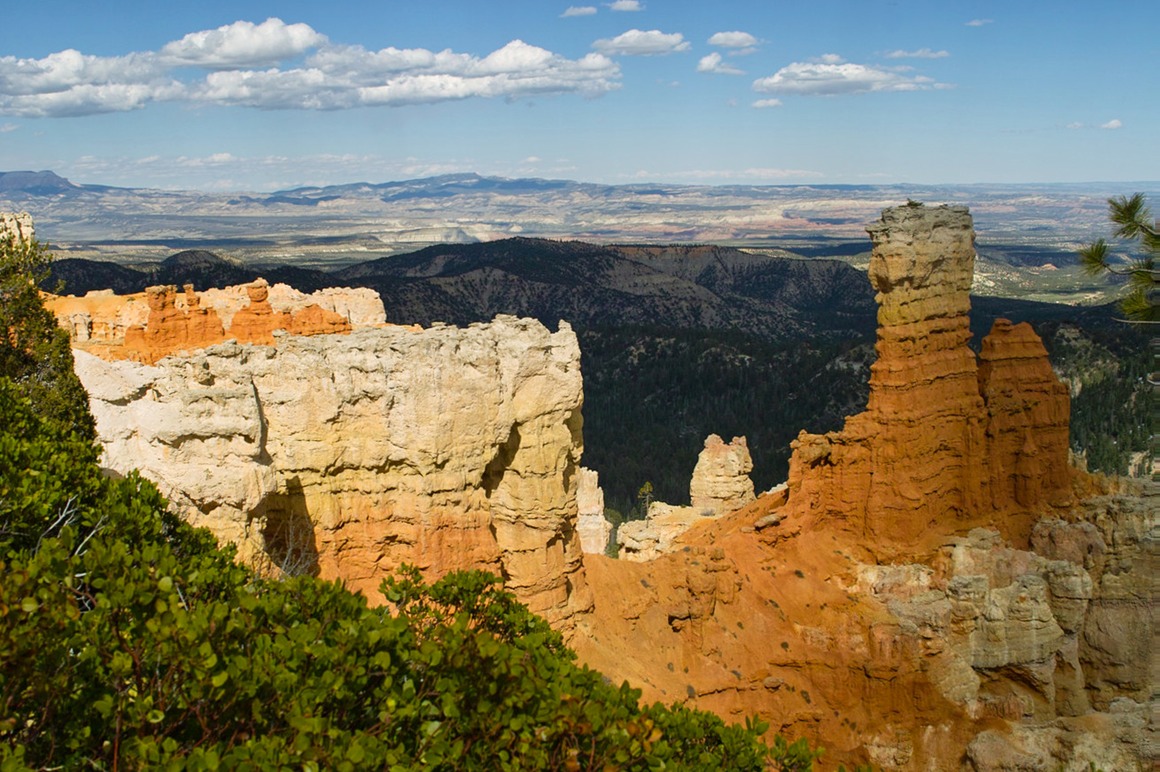 Different perspectives of the same basic area. I like them all for different reasons, but probably none of them enough to print. Ignore the pine tree branches impinging on the third shot (right side). I forgot my pruning shears. Rick was working pretty hard around here: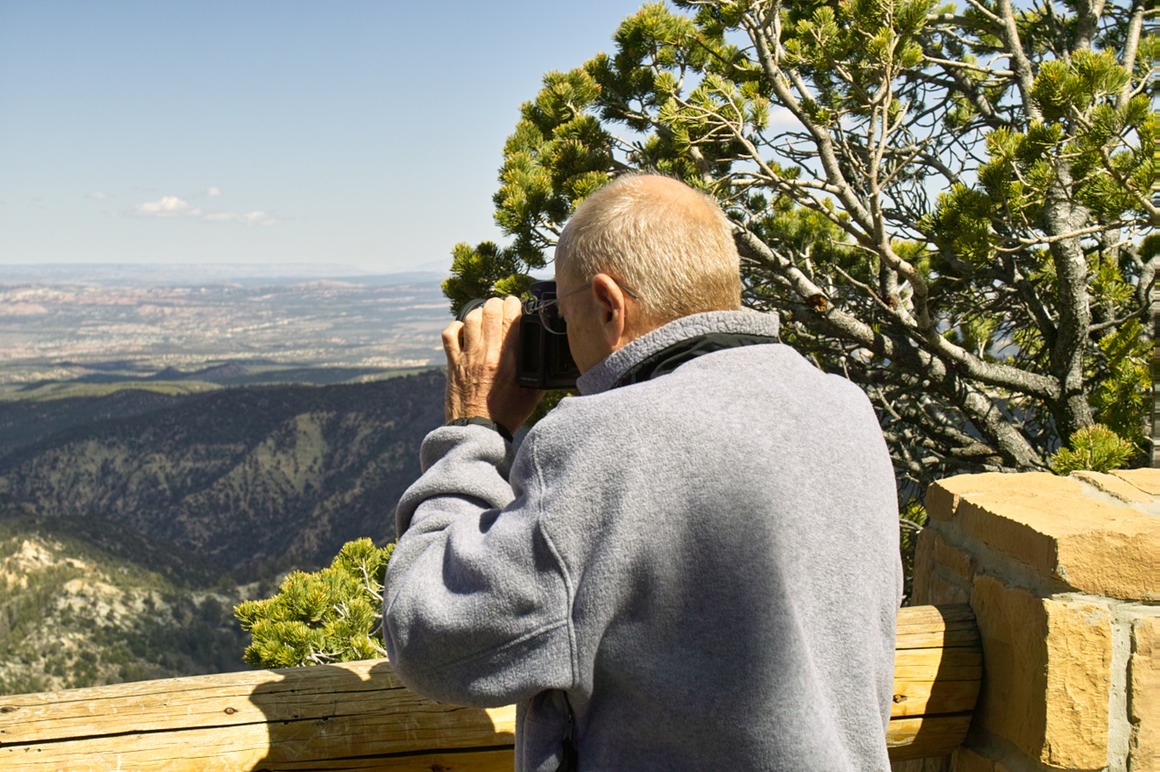 This is Natural Bridge, a famous arch. Frankly, I didn't do it much photographic justice, but the light was too hard. Composition is really important in landscape shots, but so is getting the right light on the subject.
How about Sunrise Point at sunset? The sandstone hoodoos light up so that they glow. This is overexposed intentionally, and I should probably crop out the left side. This one, I will print. Even if it's busy...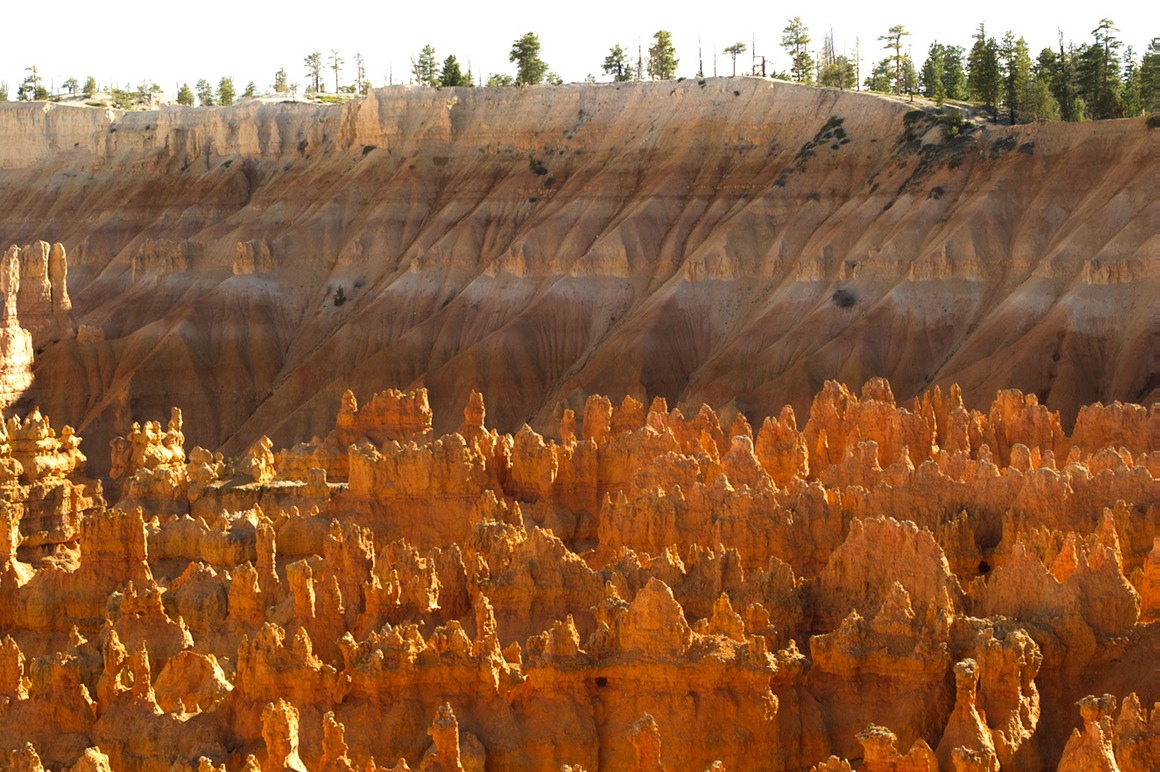 Thor's hammer is next. I thought it was a fist, so I named it before I looked it up. I wish I had hung around until the background rocks were in shadow. I learned to do this later on the trip. Notice the snow around the pines. There was plenty of snow in the area. This was taken with my 70-200, and you'll notice it has a naturally cooler rendition than some of the other lenses.
But the real question: what about Domo? Well, he was chillin' at inspiration point as shown here: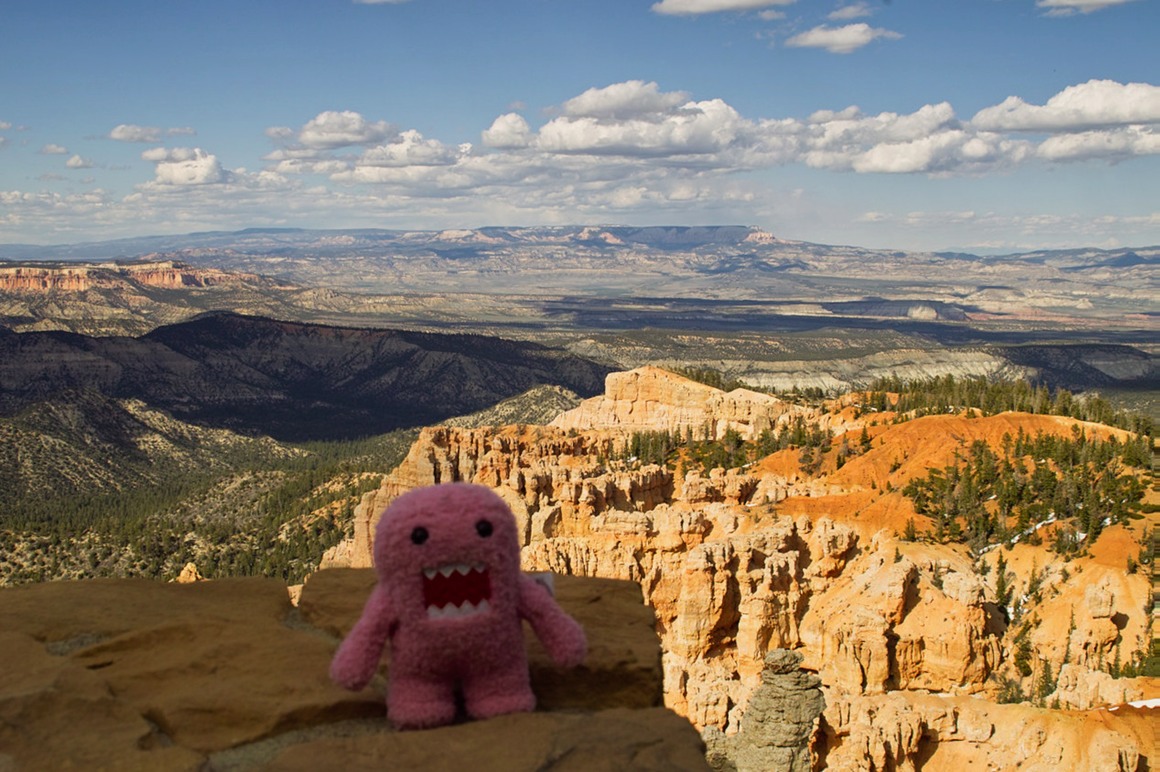 In fact, he was chillin' even more in this photo:
We ended up shooting Sunrise and Sunset points at the end of the day, and then headed for a tasty dinner at the lodge at the park. It was a great way to end the first day's shoot!