So, I think I've mentioned that my foot was sore this day. And I had expected that Rick and I would go out and shoot for a while in the morning, then come back and grab lunch and chill for a bit. Instead, we've been out for the entire day. Luckily, I was packing ibuprofen in my camera bag, so the medication was keeping the pain down to a dull ache and the swelling was pretty manageable. 
We decided to leave Buckskin Gulch and head to the Toadstools right near the Paria ranger station. We stopped at the station to fill up on water, and then headed out for our sunset shoot. We came across our group of Nevada Camera Club shooters at the Toadstools: a couple of these folks had borrowed some of the Sigma lenses that Sigma USA had sent out with us, and they were certainly enjoying them (especially that fabulous 8-16 mm lens).
Toadstools are yet another wacky, bizarre rock formation that this area is famous for. Take a layer of hard rock on softer sandstone and subject to untold years of wind and water erosion, and you get this stuff...
This is the area where these were living…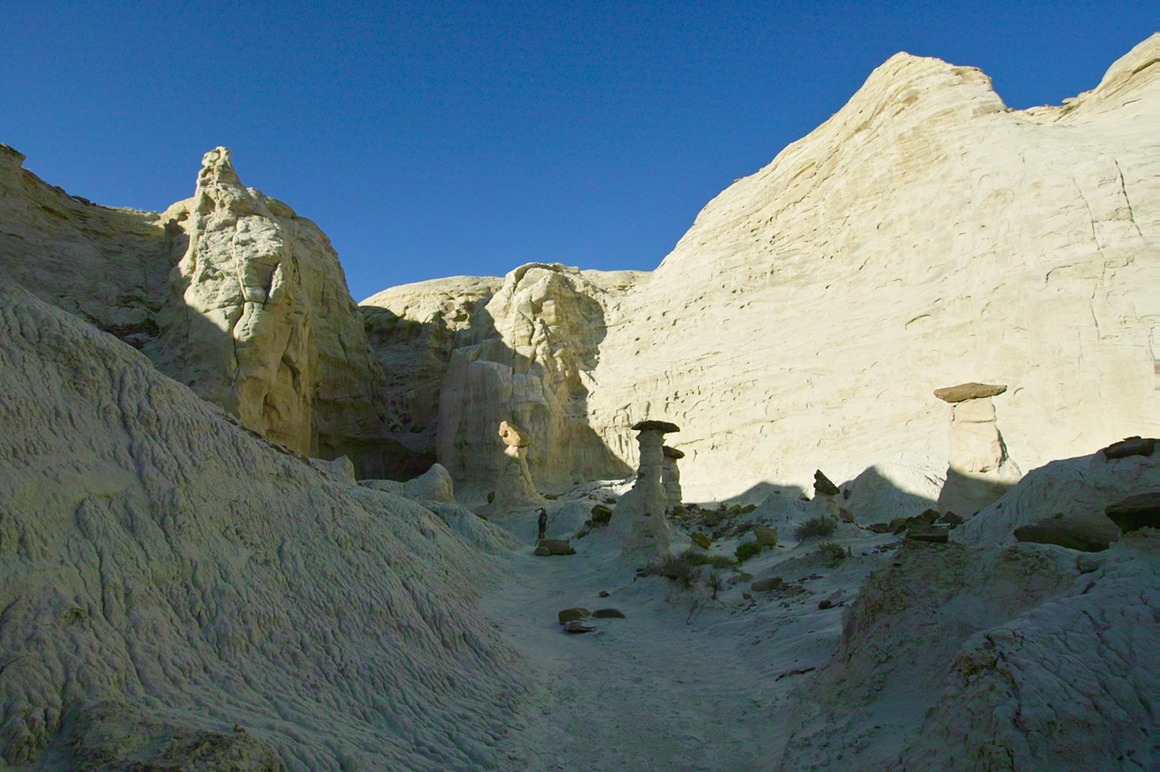 God must have taken a cake decorating class before he created this corner of the Earth…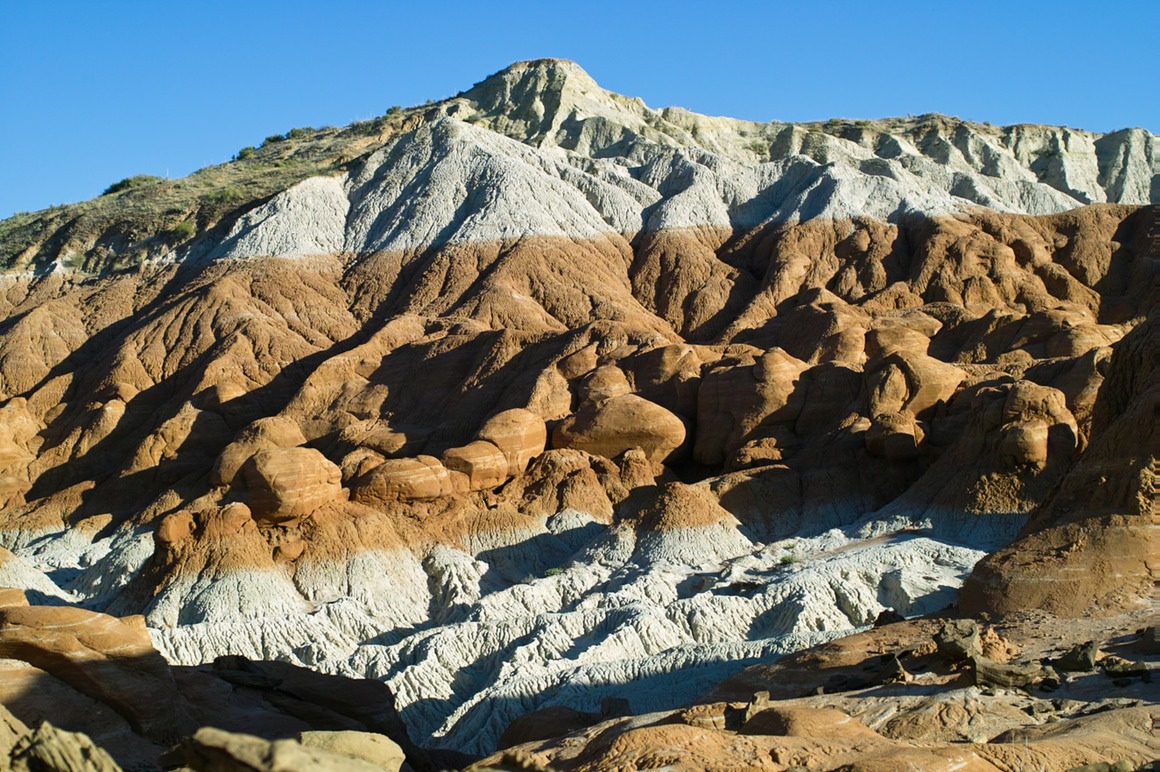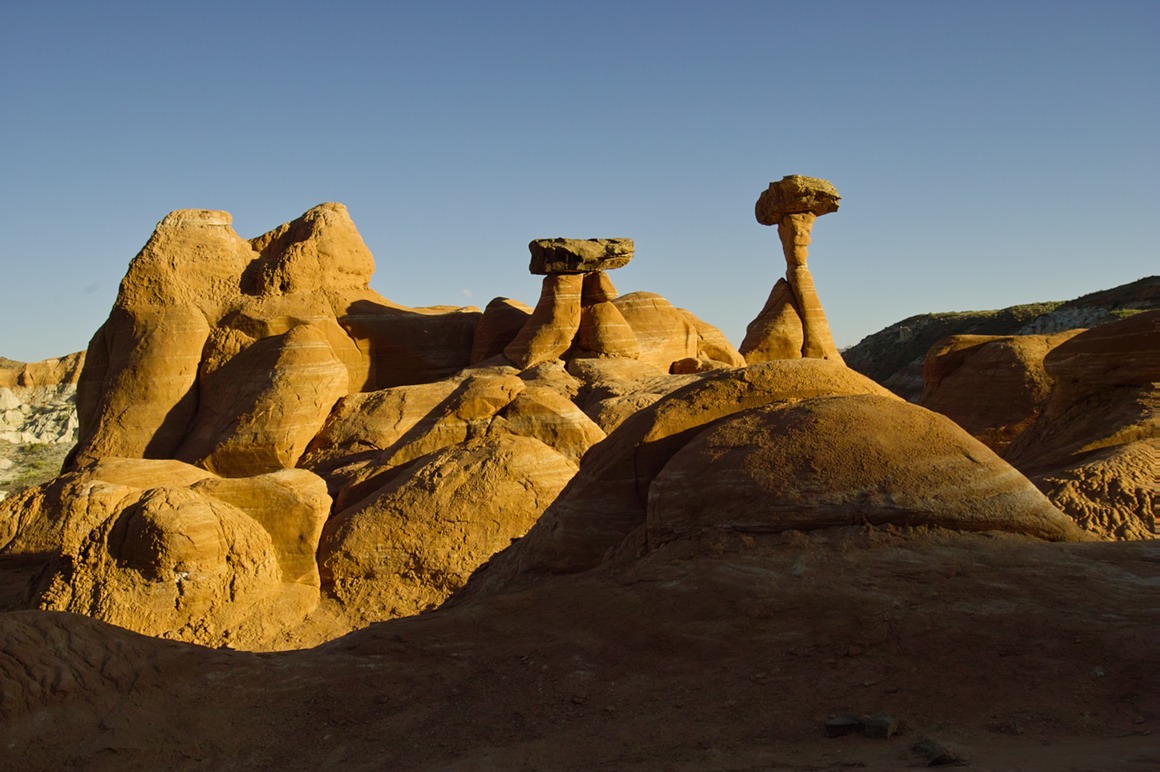 Nice in color (sorry for the noise in the sky).
But I like the B/W treatment
This makes me think of a sunset on Mars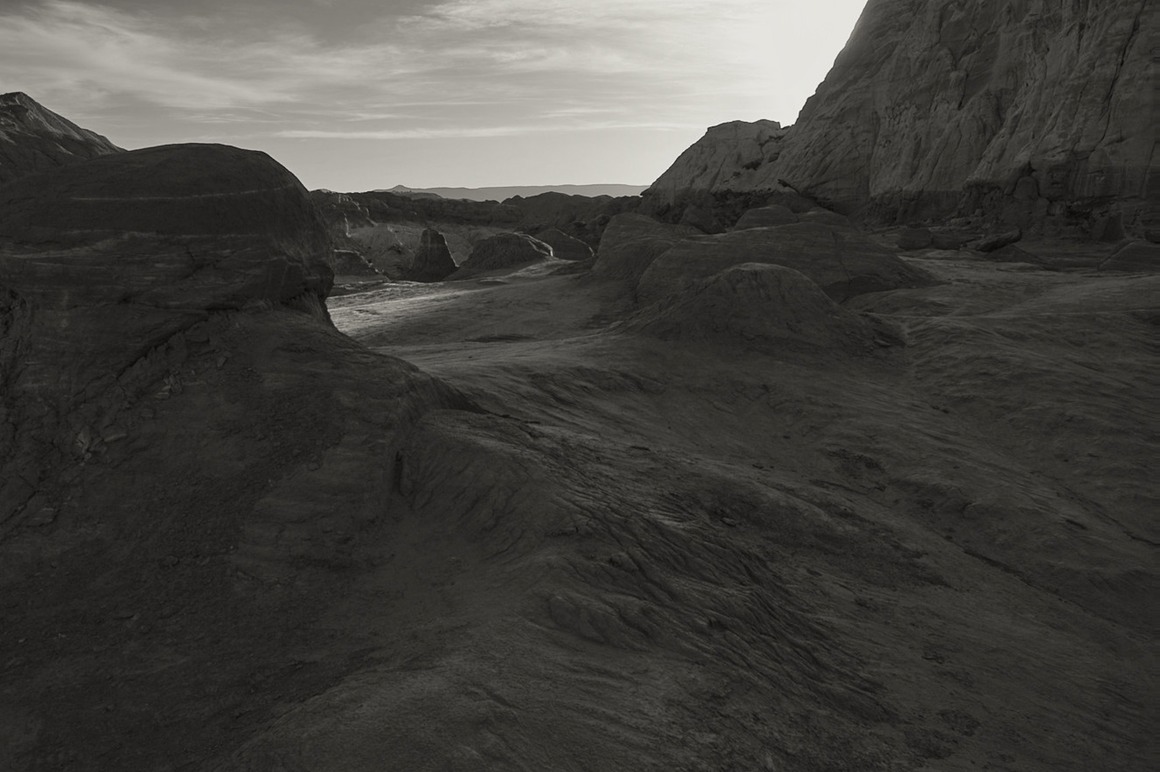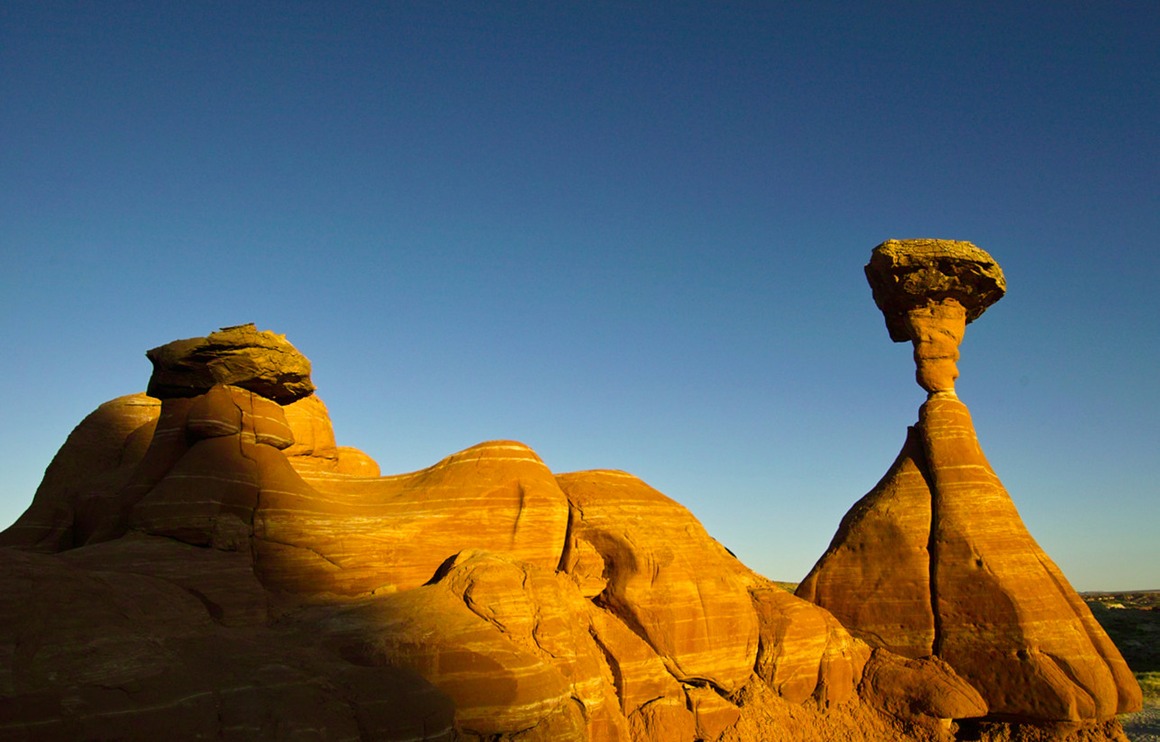 So, this ends my photo journey for the Page area (except for some photos of Debbie's Hide-A-Way Inn). I hope I've given you all a sense of this delightful, wonderful, weird place. It's certainly one of the most photogenic places on the planet, and I feel like I've only seen about 2% of it. I can't wait to get back here!