It was a 'reasonable' Spring day today—in other words, no snow. The ground is pretty soaked from all the rain we've been getting over the past week. It was a busy yard cleanup day: raking leaves out of the gardens, burning a long pile of leaves along our fence line, trimming trees (and taking a cedar completely down). But we did make some time for playing with the puppies this morning.
Well, this isn't a puppy. But Arwen likes to hang out and torture these poor dogs.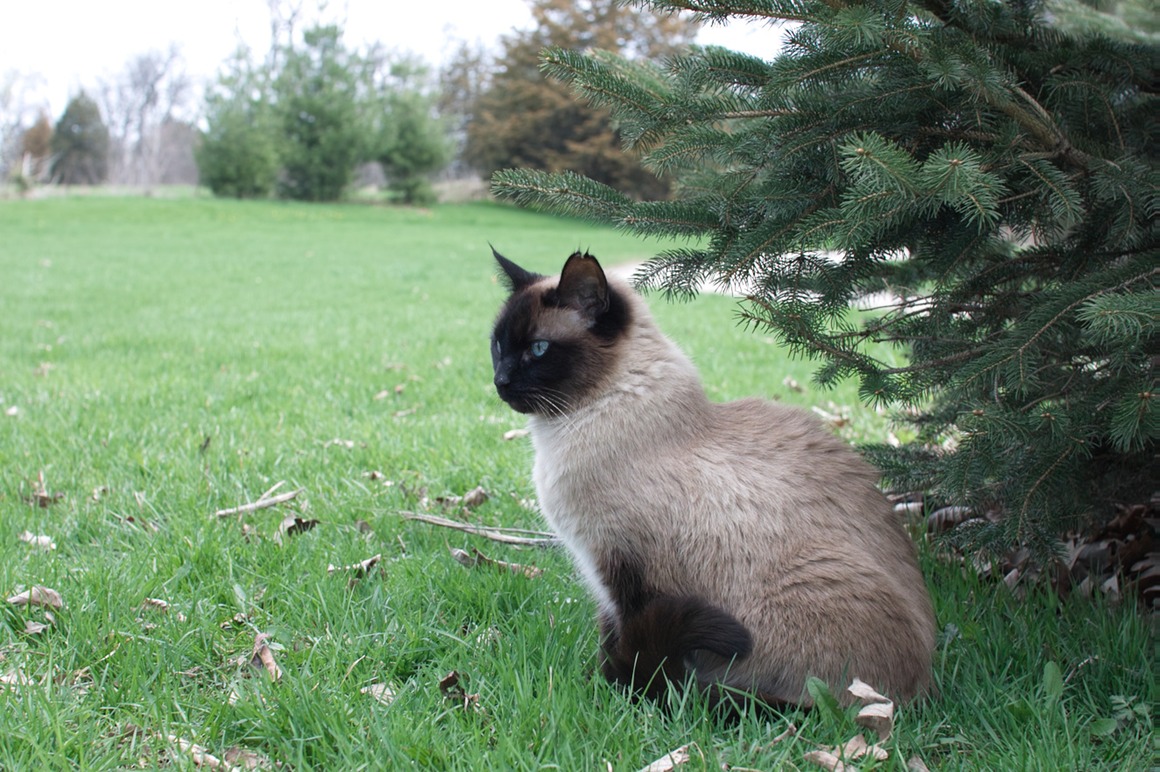 This liver hellion is Mimi. She's going to be our girl unless we can find someone who wants to take her. Jen says I can't say stuff like that—someone might take me seriously. So I guess we're keeping her!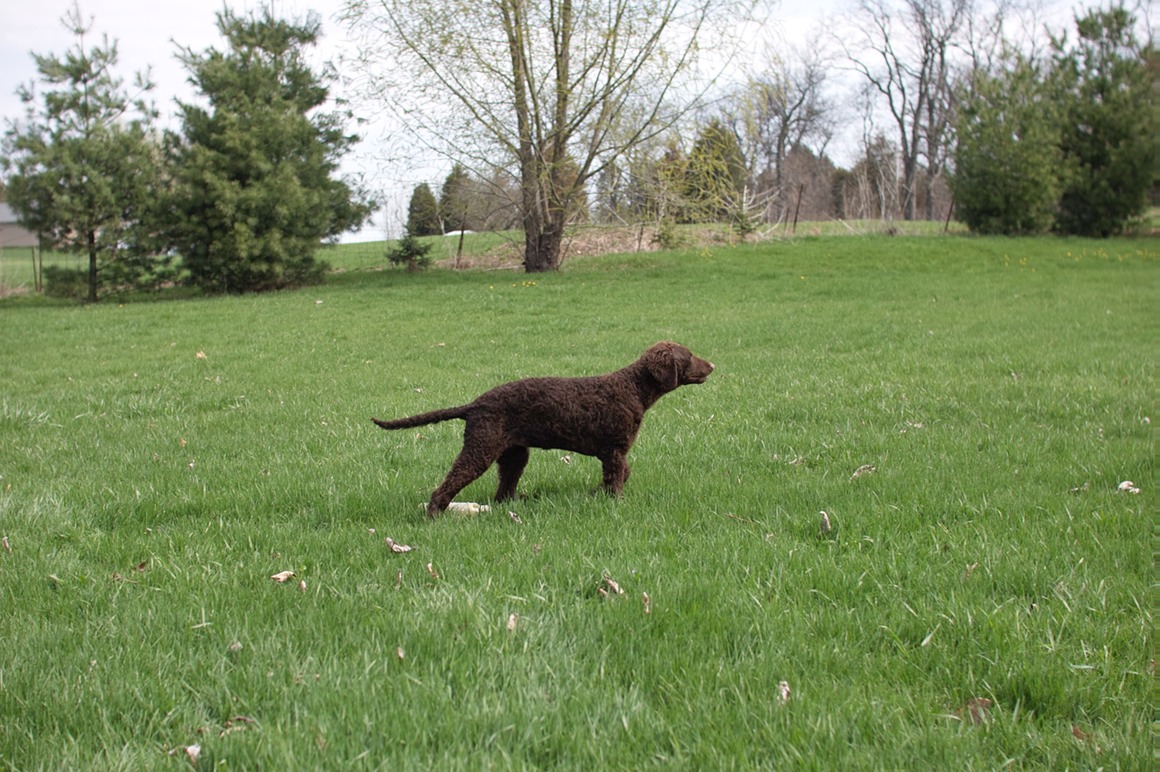 She's beautiful. She's got a gorgeous head, a beautifully long neck, and a nice agile body to go along with it. She's a retrieving fiend as well. My only issue with her (and Samba) are that they're both way too pouncy.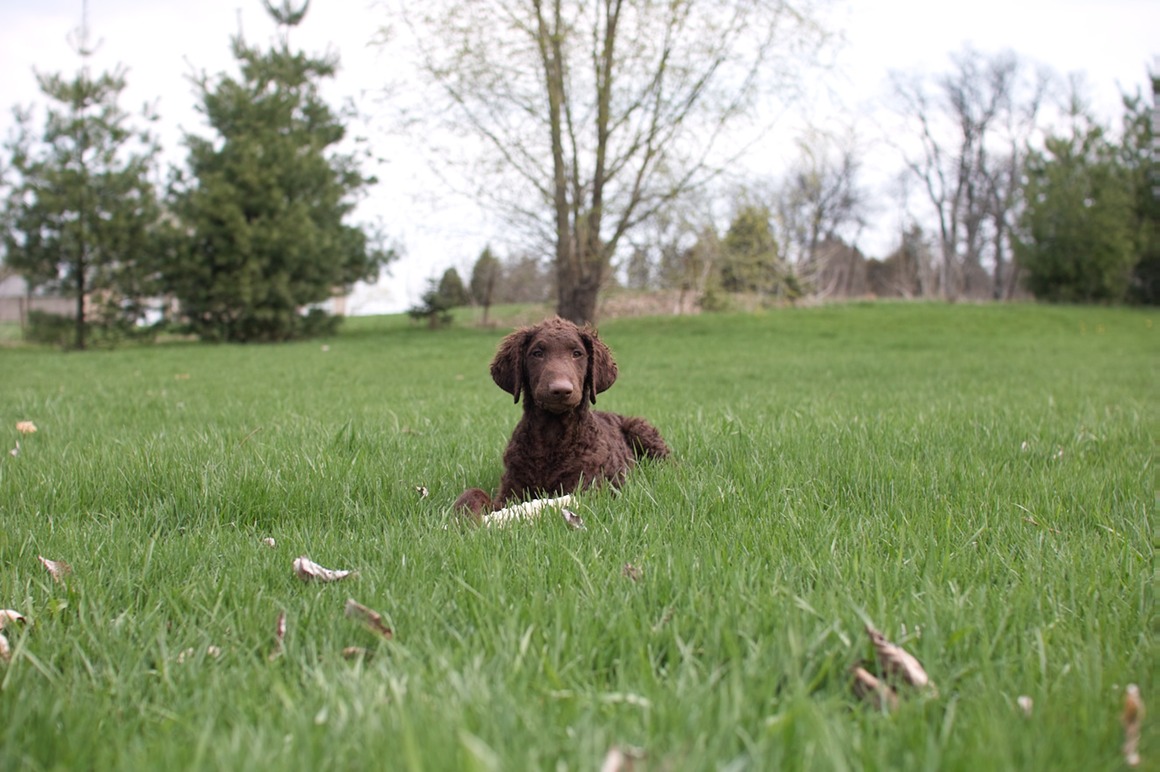 Bad puppies always chew bumpers.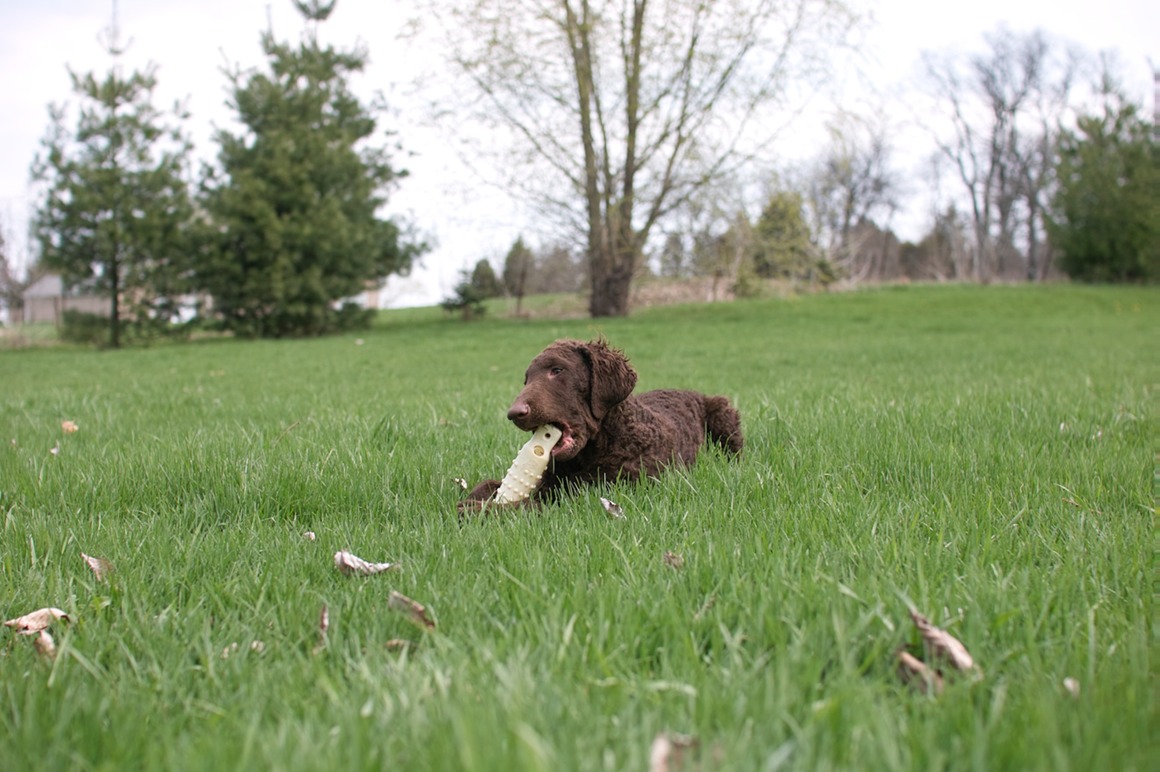 This is the pair of them. They're always together, and I love the crossed tails in this photo.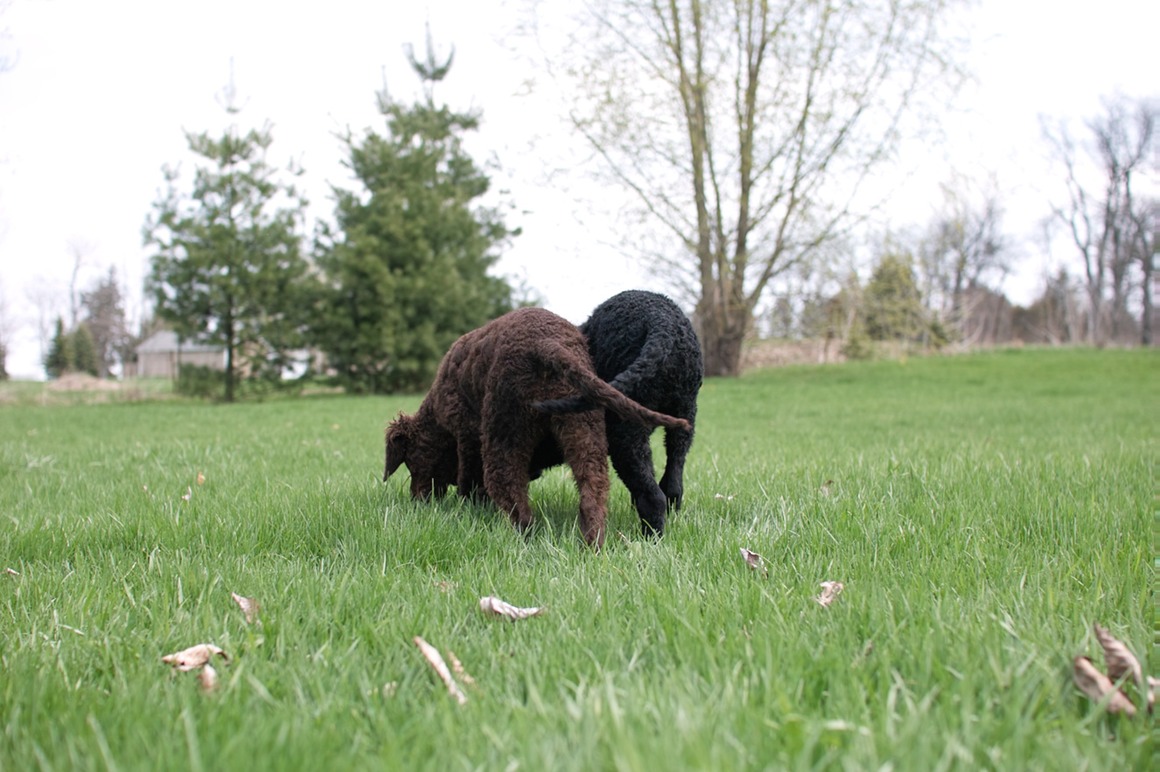 Here's Jen stacking Samba. If you're looking for the stacked photos, go to Jen's website!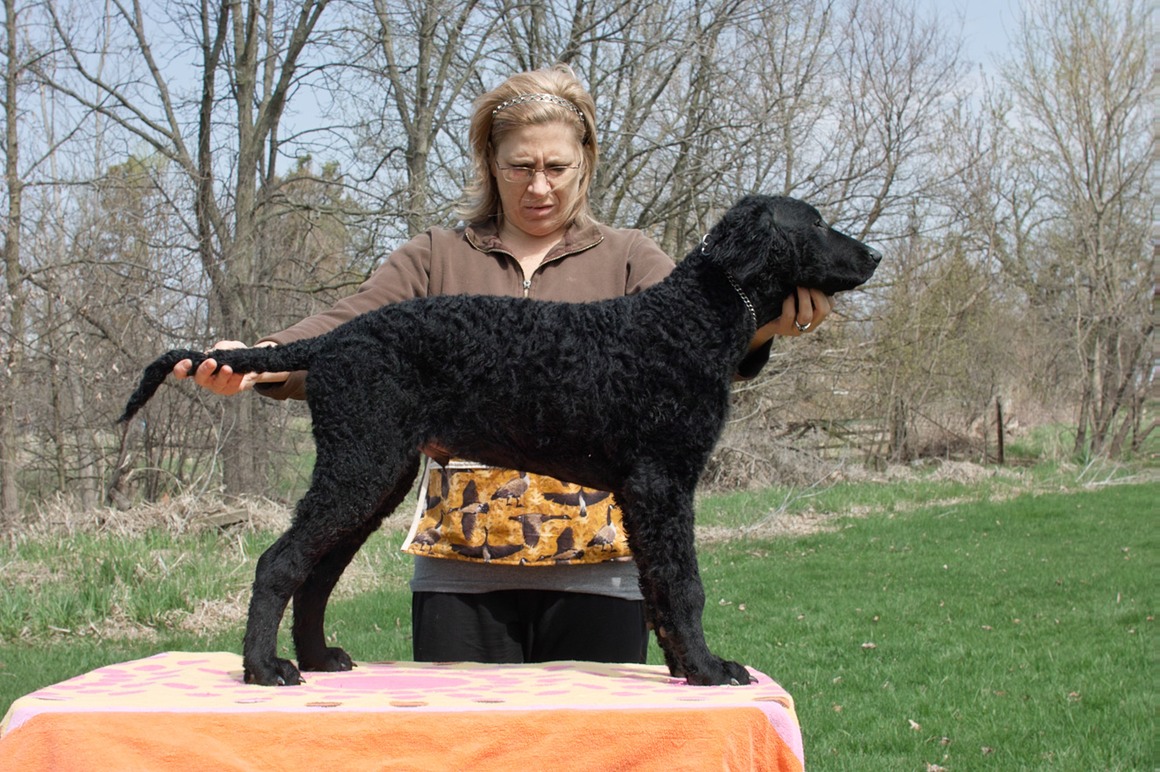 Here's Mimi's stacked photo. But Samba wants to help. I was surprised that Mimi stayed as still as she did during this episode. She'll be good in the confirmation ring too, if she can ignore her obnoxious brother.